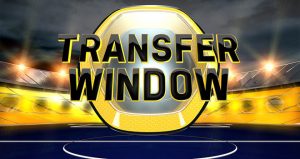 The sigh of relief was palpable, and you could hear it reverberating from thousands of miles away. No, it is not the Tsunami. It was the close of the football transfer window and fans all over the world could breathe that sigh of relief. It was especially so for football mangers, chairmen, board members and also the footballers, who make their living with astronomically inflated salaries for kicking a round leathery, object for ninety minutes or so. The football transfer window was initiated as a way of ensuring a level playing field; excuse the pun, for all participating clubs in various leagues. In the past, teams with more financial muscles were seen to have an unfair advantage over their poorer cousins. During the season, bigger and more financially friendly teams could buy and sell players at any time. Managers with bigger cheques could buy and sell players at will during the playing season.
It was therefore not surprising that a club's fortunes could be turned around by the stroke of a signature on a big fat cheque. In those days, smaller clubs were harvested and deprived of their best emerging stars during the season. This was rightly seen as an unfair advantage that the bigger clubs had over their disadvantaged counterparts. It was in answer to this imbalance that the transfer window was initiated; so as to provide a period whereby every club would have to make do with what they had at the close of the window. It gave clubs enough time to honour their shopping lists. Unfortunately, it does not look like it is having its desired effect. It is fast becoming a farce of some proportion. If any season could tell us all that is bad about the transfer window, there can be no better one than the most recently closed. This year's transfer window has given us the good, the bad and the ugly sides of its multi-million pound jamboree.
At a time when Manchester United was proving that there was more money than sense in the club, Jose Mourhino accused other clubs of "trying to buy the title". This was seen by many as rich, considering that almost all their players in the youth academy ended up being farmed out and eventually sold. For the past years, only Kurt Zouma seems to be banging on the door for a first team place. The coincidence with John Terry's apparent decline can only help him. As for Manchester United, they have since become the billboard for advertising players during this window. Names like Sergio Ramos, Muller, Bale, Ronaldo, Pedro, Aturo Vidal, Nathan Clyne, Cavani, Firmino, Harry Kane and Ibrahimovic were all linked to big money moves to the club. The number of players linked to the club was enough to generate two separate teams 2 times over. While some cynics have seen this as a ploy by agents and players to use the name of the club as leverage to get the best of contracts with their current clubs, some Man U fans see it as a deliberate ploy by the club to whet their appetite. If anything, Man U seems to be the main scout for other clubs this season. All the players touted ended up with other clubs.
Since the appointment of Luis Van Gaal, Man U fans have seen the soul of the club disembowelled. The youth system was the backbone of the club. During the Fergusson era, Alan Hansen famously said that "you don't win anything with kids". Those words have become immortal in the annals of the BBC Match of the Day. Kids like Wellbeck, Johnston, Wilson, Blackett and most recently Adnan Januzag have all been farmed out. LGV is different from Sir Alex, but in those days, the latter only made a maximum of 3 signings per season. It was more about fine tuning and not wholesale changes. In the past 18 months, LGV has spent so much on- one season players. To break the British transfer record for Di Maria, pay £6 million in loan fees for Falcao and replace with a 19 year old unknown speaks volumes. Panic buy comes to mind.
Nevertheless, one thing sticks out this season; that money can't buy you everything. This was so evidently demonstrated in the case of John Stones. Everton held their ground against Chelsea's relentless pursuit of him. Even West Brom made a statement in their dealings with Tottenham over the ill advised Saidou Berahino. As for the De Gae saga, both Real Madrid and Man U showed what happens when adolescents pretend to be grown-ups. Madrid sold their legendary Keeper Cassilas to make room for De Gae. They tried to apply pressure by selling the idea that De Gae will make £12 million if he sees out his contract and joins on a free. When that failed, they left it until the last day to pile the pressure. What they did not bargain on, was that LGV is stubborn, and that Man U could do without the money. In the end, fans were treated to a slanging match by both clubs; each trying to pacify its followers.
Arsenal fans feel cheated because Wenger did not take part in the mad rush. It is obvious that Arsenal could have done with one or two fresh faces, and Arsene knows this. But should he buy because of there is a verb "to buy"? Arsene is known for his principles and would never allow players or clubs to hold him to ransom. He will only buy on a needs basis; unlike Mourhino who is assembling a whole team made up of midfielders. Diego Costa is a fine player but his hamstring is suspect. You would think that a striker would be top of his list; but not for Mourhino.
Manchester City have had the best of starts in years and already, there seems to be daylight between them and the usual suspects. How long can they sustain this momentum when the Champions League and FA Cup kick in is another matter. They have bought well but the bigger problem will be how to keep every ego-bursting player happy on or off the pitch and bench? Pellegrino's man management skills will be tested to the limit. Brendan Rogers had a reprieve last season but it seems that nothing was learned from that. With the exception of eh….Benteke, the jury is still out on his ability to take Liverpool to the next level. Many LFC fans would be watching with beady eyes to see where LFC goes post the Steven Gerard era. Unlike Everton, LFC collapsed under the weight of £49 million for Sterling who still had some mileage on him, contract wise.
Now that the season has started in earnest, let us now turn to the other side of the season's jamboree. West Ham, Crystal Palace and Swansea have already shown that there is no place for reputations; and that the big boys can be beaten on any given day. One thing is for sure though; the premiership will be as unpredictable as ever this year. We have 3 months till the next open season to splash the cash. Meanwhile, the managers' musical chairs will start taking shape after November; when chairmen and boards of governors will assess their investments against the axe of relegation. It is always the season of good will by Christmas, but not many managers will enjoy their Christmas puddings. There will be a lot of knee jerk reactions and many heads will roll. So as the season kicks off, the armchair critics can recline the sofa and enjoy. Any predictions for the premier League and Champions League titles?