By Abdulai Mansaray.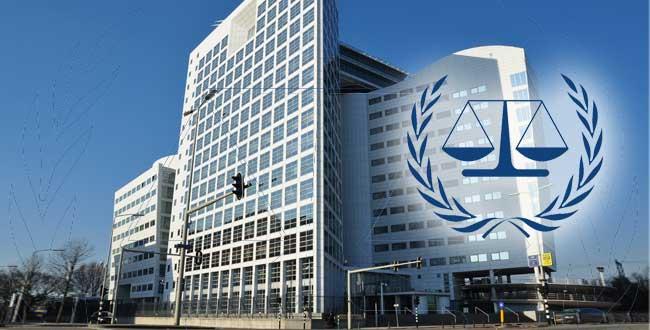 Lauren Gbagbo has been transferred to The Hague to answer charges of crimes against humanity. Although the methods used to transfer him at best, be described as clandestine, it is easy to see how political expediency has played a role in his manner of despatch. Gbagbo has been under house arrest in the remote Korhogo in northern Ivory Coast since he was forcefully removed from the corridors of power. According to reports, he was flown by helicopter and put on a plane to Rotterdam where he arrived the next day. This seems to have put paid to the idea of a miraculous and divine intervention as propagated by various "prophets" of his supporters. Many describe his transfer as hasty; a ploy to make sure that he was out of the picture before the December 11 legislative elections. It followed a period of political instability and eventual but avoidable bloodbath, courtesy of his intransigent hubris. Readers do not need a reminder of the atrocities that ensued following his refusal to step down, after he reportedly lost the elections in Cote D'Ivoire last year.
Gbagbo's transfer to The Hague has been met with some criticisms from some circles with varying interests. In one article, a writer asks, "Do human right abusers and despots live only in Africa?" The question seems to suggest that only African despots are tried in The Hague; as if the ICC is a metaphor for picking on African dictators. The answer to this rhetorical question is a resounding "NO". One of the motivating factors that led to the founding of the United Nations in 1945 was to prevent future mass crimes against humanity and genocide; as seen in the World Wars. The ICC may not be perfect but like the UN, it was not created to take mankind to heaven but to save it from hell. It is the best we have for accountability.
There are other despots and agents of crimes against humanity that have been tried and held in The Hague. Previous guests to The Hague have included Radovan Karadzic, Ratko Mladic, Slobodan Milosevic (found dead in his cell on 11/03/06) and Goran Hadzic (yet to be arrested). By the way Charles Taylor is also a guest of what some describe as the Hague Hilton; because of its plush facilities. But being used to his own personal cook who made him spicy African meals, Charles Taylor has reportedly found it difficult to adjust to the Dutch culinary blandness and describes the experience thus: "My rights are not violated, but the food is an abomination"; some cheek. Some of the inmates think that Dutch food served in the prison is a form of torture. Scheveningen prison near The Hague in the Netherlands holds prisoners for the UN International Court
As if singing from the same hymn sheet, the former president of Ghana has blasted the African Union for what he describes as the "abduction" of Laurent Gbagbo. He said, "This transfer followed a procedure so hasty that it could be rightfully described as abduction". Mr Rawlings is perfectly entitled to his opinions and I am inclined to agree with him on that note; but to a point. But when he further questions "what kind of justice would rather be in haste to bring to justice the victim of an attack, and be lenient on the perpetrator of the attack?"; it leaves me thinking whether we are referring to the same crisis that took place in Cote D'Ivoire. To refer to Laurent Gbagbo as the "victim "in this case is an insult to the intelligence of all those who suffered in what can be euphemistically called a crisis. You wonder what the victims and those forced to flee their homes, trekking hundreds of miles to neighbouring countries would be feeling. He further states that "No one is trying to evade justice. But when such justice is drenched in a sea of "humiliation" and "abuses", so as to be governed by self-righteous hatred with its untenable logic, it only befits human conscience to stand up against it for the good of all"( myjoy online). Yea right, so attending The Hague is humiliating and an abuse?
I have never heard such psycho babble in my short time on this planet. Where was Rawlings when the African Union, which included Sierra Leone's President Koroma, was trying in vain to persuade Gbagbo to respect and accept the outcome of the election results and prevent further avoidable loss of life and destruction of property? Mr. Young Jin Choi, the then head of the UN Peacekeeping mission is reported to have had a private one hour session with Gbagbo, during which he asked him; "If you defy the result of the election and there is bloodshed, what will be your place in history Mr. President?" He was also reminded that "If you cross the line, then there will be investigations into human rights violations and perhaps even the international court". According to Mr. Choi, Gbagbo was quite taken aback but said "I cannot abdicate because of this fear. Abdication is not a democratic word". If these sentiments are anything to go by, we get a glimpse of how Gbagbo had become so powered drunk that he likened himself to a king; with God given rights to rule as his hubris. Now we know why he was so stubborn.
While the International Criminal Court of justice is trying to hold Gbagbo to account, Rawlings seems to be concerned about the "humiliation and abuses" of the "victim". There is no doubt that the crimes committed during the "crisis" was meted out by both sections of the political divide. According to Moreno-Acampo, Gbagbo is only the first to be brought to account and "there is more to come". However, Gbagbo had it in his power to prevent the bloodshed and loss of life; had it not been for his hubris. He had the opportunity to heed the concerted efforts of the African Union and even the warnings from Mr. Choi.
I agree with Rawlings though, that "after fifty years of independence, Africa should have all the knowhow to bring justice to its own citizens and do away with imported justice". You could smell a sense of negritude in his view point here. This might be true but if his standpoint on this matter is anything to go by, I would be economical with my trust to see justice done, under such circumstances. By all accounts, Africa should be able to manage its own judicial procedures on a continental basis. Libya has defied The ICC albeit temporarily, and intends to conduct the trial of Saif Al-Islam Gaddaffi in Libya, by Libyans. The fact that it required the intervention of the International Court of justice to preside over the arrest and trial of an(ex) African President , for crimes committed on African soil against Africans is a seeming indictment on the conscience of Africa as a continent, a race and a people.
Considering that Gbagbo had defied the same African Continent that spoke with one voice at the time of need, it beggars belief to hear a man of such political stature apparently defending the course of justice. This should not be about how Gbagbo was transferred or "abducted". Whether he was emailed, faxed, sent by text or DHL is not the question. Reducing the whole issue down to the manner of his transfer is trivialising the big picture of justice for the victims. For Rawlings to even describe or refer to Gbagbo as the victim here is an insult to our intelligence.
A cursory look at his biography can give us some idea of his stance on the matter. Rawlings led a coup d'état attempt on the regime of Fred Akuffo in 1979, which resulted in his arrest and imprisonment. He was court –marshalled and sentenced to death before another group of military officials overthrew the government and released him. On assuming power under the Armed Forces Revolutionary Council (AFRC- rings a bell?), he initiated the "house cleaning exercise" which saw large amounts of stolen government money retrieved and inflation stabilised. That is by all standards laudable.
Fast forward to the 1992 elections and he won by 58.3 %; the largest percentage won by a presidential candidate in Ghana's political history. In 1996, he won the election by 57%. On both occasions, the opposition New Patriotic Party cried foul and that the election was stolen. The International observers judged the elections as "largely free and fair". Ironically, it was a similar verdict that was given by the international observers when Cote D'Ivoire went to the polls. After two terms in office, he was barred by the constitution from standing in any election. But Ghana did not experience the kind of carnage that we saw in Cote D'Ivoire when the results were challenged; that is because the NPP did not do a "Gbagbo". How can Gbagbo be seen as a "victim" after his refusal to accept a UN certified result, which led to his country degenerating into anarchy that left 3000 dead? This is not an attempt to deface his character. If anything, Rawlings is one of my favourite rulers; only wish we had a few more of him. Enough of the history lesson.
It will be unfair to place Rawlings in the same bracket as Kwame Nkrumah. However, his contribution to modern day Ghana has been immense and cannot be overlooked. Some have seen him as the major architect of modern Ghanaian democracy. He has been credited with breaking the cycle of serial governments every other year by coup D'états. As the African Envoy, he played a vital role in urging all parties in the Somali peace process to re-new their commitment and work as a unified front to achieve lasting peace. In July he called for urgent aid to Somalia, following a severe period of drought; a feat that saw $350 million pledged to the call. Others see him as a threat to democracy. The Editor-in-Chief of The New Crusading Guide, Malik Baako described him as "a walking contradiction", "a licensed irritant" and "hypocrisy personified" (The African).
This is about the need for justice. No man's ambition should stand in the way of performing the simple task of justice. For evil to flourish, it only requires good men to do nothing; as justice for crimes against humanity must have no limitations. Peace will not come out of a clash of arms but out of justice lived and done by unarmed nations in the face of all odds (Mahatma Gandhi). Having gone through the rigours of war, Cote D'Ivoire is in dire need of peace and reconciliation. However, these cannot be achieved without the added condiment of justice. While we rummage into the rights and wrongs of the system, it is essential not to confuse justice with revenge. But if we are to have peace, justice must be cultivated. Although the opposition has threatened to boycott the legislative elections, the Gbagbo situation may serve as a warning to all despots and political demagogues who may want to hang on to power, by any means necessary. Sitting in his cells today, he must be wondering why he did not take the offer, while it was on the table. Some people are late to recognise which side of the sliced bread is buttered.
Don't forget to turn the lights off when you leave the room.