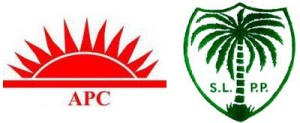 The unprecedented ictory of Nigeria's opposition APC (All Progressives Congress) in their March, 2015 presidential and legislative elections presents invaluable lessons for Sierra Leone's APC (All People's Congress) as it approaches the 2018 presidential and legislative elections in Sierra Leone: that is, in its electoral campaign, a governing party should be more emphatic on how it has improved the conditions of the people in its domain, not dwell on propaganda against an opposition candidate. The impressive economic growth of the Second Term of Sierra Leone's APC Leader, President Ernest Bai Koroma, has been stymied by the Ebola War; but, the President has about three more years to go… to rev up the economy in just not statistical economic growth, but, economic growth that will tangibly improve on the livelihood of the majority of Sierra Leoneans. Nigeria's APC had literally learned lessons from Sierra Leone's APC on how to shove a governing party from power – but, it appears as if it is the opposition SLPP that is taking a leaf from the Study of Nigeria's APC's, not Sierra Leone's APC. So, can 'Sierra Leone's APC' learn from Nigeria's PDP what NOT to do to win an election in a country in the grip of daunting youth unemployment and seemingly intractable poverty?
Nigeria 2015: Buhari commissions study on how to defeat Jonathan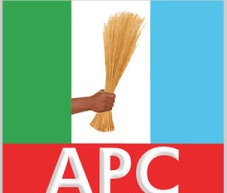 Festus Owete, writing in PRIME News, September 29, 2014, refers to Dr Jibo Ibrahim, a Nigerian political analyst and Senior Fellow at the Center for Democracy and Development in Abuja …that Nigeria's APC's Buhari "commissioned…a study" titled, "Opposition Victories in Africa: How it can Happen in Nigeria", authored by Femi Olufunmilade, Head of Department of International Relations and Strategic studies and sub-dean of the School of Post Graduate Studies and Research of the University, Igbinedion University, Okada, Edo State, Nigeria. A Study on how Nigeria's APC/Buhari could beat Goodluck Jonathan/PDP: how other opposition parties in Africa were able to beat governing parties – it included, John Kufour (Ghana 2000); Abdoulaye Wade (Senegal, 2000); Mwai Kibaki (Kenya, 2002); Yayi Boni (Benin Republic, 2006); Ernest Bai Koroma (Sierra Leone, 2007); Alhassan Quattara (Cote d'Ivoire, 2010); and Peter Mutharika (Malawi, 2014), etc.
The Nigeria-APC study advised: "Efforts should be made to recruit non-politicians who have excelled in diverse walks of life and are held in high esteem in their constituencies…." (Take note, Sierra Leone's APC!!)
The Nigeria-APC study noted that "mass discontentment had great propaganda value for the opposition as the ruling party is to blame if the citizens are unhappy…" . It also advised Nigeria's APC leaders to "…. from time to time meet with diplomats of various western countries…" (The SLPP has, apparently, read Buhari's APC Study – hence the intensity of their protests against the APC at the White House, and World Bank, in Washington last week over former VP Sam-Sumana's saga). .
Who would listen to this in Sierra Leone from Nigeria's APC Study – the SLPP or 'Sierra Leone's APC'?: "The party should similarly fine-tune its public communication machinery to work closely with influential international media like the CNN, Al-Jazeera, BBC etc. …the APC must strengthen its machinery of public communication,…"
'Why Buhari Will Never be President of Nigeria
Goodluck's PDP's main strategy was to 'dig into the political grave' for 'old Buhari bones' to rattle – when Buhari was military Head of State of Nigeria between 1983 and 1985. Buhari then "struck a kind of terror in Nigerian hearts" – suppression of criticism, intolerance of academics and intellectuals, outright rejection of human rights, etc. . (Source Ayo Sogunro ihttp://ayosogunro.com/2014/12/13/buhari-and-the-nigerian-desperation-by-ayo-sogunro/)
The 'skeleton' of Buhari was resurrected, and given new lease of life, and used as a manta on "Why Buhari will never be president of Nigeria": Femi Aribisala, writing in the Vangaurd of January 21, 2014, typified the PDP's spin doctor's most incessant denigration of Buhari: "Buhari had no regard for human rights. …., the infamous Decree Number 4 was promulgated which made even the publication of the truth a punishable offence. Under this cover, Buhari jailed innocent journalists, including Tunde Thompson and Nduka Irabo. (Buhari) abolished civil liberties, promulgated retroactive decrees enabling him to kill Nigerians through jungle justice, proscribed civil society organizations and professional groups and exercised 'absolute' power…" (Source http://www.vanguardngr.com/2014/01/buhari-will-never-president-nigeria/#sthash.FG67sRpS.dpuf)
That was mild. The pejorative anti-Buhari published remarks as in this piece titled, 'Buharists And Their Stockholm Syndrome', were the norm': "….(Buhari) knew very little when he came in as head of state and he's done nothing since then to show he's educated or improved himself….." (Unlike Sierra Leone's former military Head of State, Brigadier Maada Bio, and former presidential candidate in 2012 elections, now pursuing a doctorate degree in the UK).
That disparaging remark on Buhari was benign. He was feathered and tarred with a 'Adolf Hitler brush' : "…(When) Buhari regime was overthrown and the gates of the NSO dungeon was flung open, Nigerians were shocked when they saw over a hundred people come out, a lot of them mere skeletal remains of their former selves, like something from the Japanese World War II prison camp…"
The most famous of Buhari's 'political skeletons' exhumed was the one that allegedly involved the almost-successful kidnap from England of a transport minister, Umaru Dikko, in the government of Alhaji Shehu Shagari's government overthrown by Buhari: "On Thursday 5th of July, 1984, at about midday, they kidnaped Dikko outside his house at Portchester Terrace in the Bayswater area of London, tied and gagged him and drove him to a meeting point at Regents Park where they were to drug him and transfer him into a crate in a white van and then drive to Stansted Airport…" That news had hit the global media!! (Source http://saharareporters.com/2014/11/02/buharists-and-their-stockholm-syndrome)
Why Nigerians must reject the second coming of Buhari
On hindsight now, the writer of this piece in the Vanguard before the March 2015 presidential election, titled, 'Why Nigerians Must Reject the Second Coming of Buhari', could hang his head in shame: " One of the lies of the Buhari campaign is the pretense that he has cornered the Northern vote. ….Buhari is not the choice of the North. The Northern political elite don't want Buhari to be president. The North did not vote for him in the APC presidential primaries. The Northern vote went instead to Rabiu Kwankwaso and Atiku Abubakar. Buhari was elected primarily with Southern ACN votes… Let me ask some pertinent questions. How many Northern elites have we seen recently campaigning for Buhari? We have seen Tinubu following Buhari around. We have heard (former president) Obasanjo and (Nobel Laurette) Soyinka (both famous Yorubas from the South-West) pitching their tents with him. But the Northern elite have largely kept mum. … Buhari's grandstanding on anti-corruption resonates with the poor, but not with the Northern elite…" (Source: http://www.vanguardngr.com/2015/03/why-nigerians-must-reject-the-second-coming-of-buhari/). Buhari won the 'North' by a landslide!!
The media merely echoed the ferocity of the politicians' anti-Buhari attacks, as Oluwle Josiah reported – with one of the anti-Buhari mantras, why Buhari is "unfit to rule Nigeria" – in the December 28, 2014 edition of one of Nigeria's oldest newspapers, The Punch: "…Leaders of the (PDP) from the South-West region of the country met in Akure, the Ondo State capital, on Saturday, to develop strategies that would ensure victory for President Goodluck Jonathan in the region in 2015. 'Judging by his temperament, political antecedents and intellectual capacity, General Muhamadu Buhari, the APC candidate, is unfit to be the president of Nigeria… Nigeria should not be allowed to regress…(Buhari) could only return the country to the dark old days…' (One of the leaders, Mimiko)… said 'APC presidency would spell doom for the South-West and the Yoruba race…'…" (Source: http://www.punchng.com/news/buhari-unfit-to-rule-nigeria-south-west-pdp/). Buhari's APC won Lagos in the Yoruba South-West!!
In a leading Nigerian newspaper, LEKE BAIYEWU wrote that the PDP/APC campaigns had been "bereft of developmental and innovative ideas"; but had been one of "…..unprecedented war of words, verbal assault and character assassination".
Even President Goodluck Jonathan wallowed in the political gutter by ridiculing the age of the 72 year old Buhari by hinting the senility of Buhari in a public speech: "Is it now that Buhari cannot even remember his own phone number that he can change the economy of the country?" Jonathan asked…. And, Goodluck Jonathan had again shaken the 'Buhari skeleton' "We cannot run the government as if we are in the medieval age; we cannot run a government where somebody said he would throw people into jail..".
We know today that all those scaremongering did not work with the majority of the Nigerian electorate who chose Buhari over Goodluck Jonathan. One of Nigeria's best writers, Dan Agbese, former Editor-in-Chief of the trailblazing NEWSWATCH magazine (today an executive director of MayFive Media LimitedNEWS), on April 13, 2015 did an analysis on the nauseous PDP tactics, "… (The PDP) went after Buhari in every sleazy way: questioning his qualification or even literacy; …dragging the innocent members of his family into the fray. It is (was) sordid desperate. ……(The PDP's) attack dogs (lost) their heads and let loose a fusillade of invectives that does nothing for their image as desperadoes……. My take is that Buhari is a surprise beneficiary of the politics of hate and smear campaigns".
On March 31, 2015, Ayo Banjoko, Nigerian political analyst wrote this of Buhari: "He is not very communicative; he is reticent but quite knowledgeable without flaunting it," And, put a halo on Buhari: "He is imbued with a messianic zeal. He has a rigid and intransigent disposition and he believes this country must and should be purged of its ills, especially corruption." (Source: http://www.abc.net.au/news/2015-04-01/who-is-muhammadu-buhari/6363414)
A U.S. Los Angeles Times writer's words on Nigeria's APC is a lesson for Sierra Leone's APC: "… ironically, it is Buhari's stern, forbidding side that many Nigerians now admire, after decades of corruption and five years in which the nation drifted under President Goodluck Jonathan's affable but ineffectual rule…." (Source Times: http://www.latimes.com/world/africa/la-fg-nigeria-buhari-20150402-story.html#page=1-elect)
General Buhari lost presidential elections in 2003, 2007 and 2011 against Olusegun Obasanjo, Umaru Musa Yar'Adua and Goodluck Jonathan respectively. An obvious lesson for 'Sierra Leone's APC' (my APC!!): a governing party should run on its track record of significantly improving the livelihood of the majority, and imaginatively and continually communicate its positives to the people. The DEVELOPMENT COMMUNICATION ideas I present to Sierra Leone's APC government is not an elixir, but, it can be potent catalyst for electoral victory.