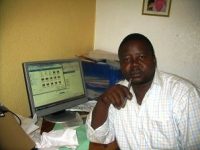 The Premiership is entering the business phase, and the mind games have already started. With the Chief Rabbi of Mind games, Sir Alex Fergusson, duly retired, it is not surprising that his Disciple- in- Chief, Jose Mourhino was quick off the mark this season. This time, his barbs were aimed at referees and other match officials. Mourhino is currently contesting a disciplinary charge by the Football Association (The F.A), after he claimed that "there is a campaign to influence referees' decisions against his side". It is interesting to note that his remarks came only after Chelsea lost their unbeaten record of the season to Newcastle and drew with Southampton.
Chelsea had been the only team to have maintained a 100% start to the season, and Mourhino had described his team as "the perfect team". It was difficult to argue with that assertion, as Chelsea brushed aside opponents for fun. The manner in which Chelsea trounced its opponents had left many so-called pundits drooling that not only will Chelsea win the Premier League title, but will do so, unbeaten by February. Some betting shops stopped taking bets and some were even tempted to start paying out. What most of these so-called punters failed to realise was that, "no team goes through the season without a bad patch".
So when Chelsea started hitting the buffers, first at Newcastle and Southampton, before they were humiliated by Tottenham, Mourinho's sixth sense for mind games went into overdrive. With Manchester City creeping up behind his team, he needed a diversion. He needed to take the pressure off his players, who had hitherto resorted to some diving gymnastics that left you wondering whether you were watching "Swan Lake". At one point, Chelsea players made the British Diving Team look amateurish. But true to form, he diverted the attention of the press and all who cared to know, from the dip in form to create a siege mentality in his team. We all know what a siege mentality does for a team; ask Giggs, Gary Neville, David Beckham or Peter Schmeichel.
With no manager to target this time, he turned his attention to the officials. Like his boss Fergie, he knew that there is no better motivational tool than to create a siege mentality in a player's mind. All it took was to make his players feel that even their loved ones were against them. The effect of that was evident when the team paid a courtesy call on Swansea with a result which Mourhino described as "perfect". No mention of referees ganging against his team this time, though.
It looks like the clouds are beginning to lift off the shores of one part of Mersey side. At one point, Liverpool was closer to the relegation zone, point wise than to the top half of the table. Liverpool have lost only one of their last ten games; and are now sitting 7th, and 5 points from a Champions League spot. So what has changed? For starters, the uncertainty that seemed to hang around the club's neck about the fate of Steven Gerrard has been resolved. We are all praying fervently that there will be a club called Liverpool, after the captain has left for the MLS in USA. When you recall the reactions of some pundits, so called legends, past and present players etc., you would be forgiven to think that the club was going to be an endangered species when he leaves. It is interesting to note that his announcement to leave at the end of the season has coincided with the revival of the team. Gerrard, minus Balotelli has been very instrumental in this turn of events; chipping in some goals on the way.
Judging by his recent form, some would expect a change of heart from the club and ask him to stay. But the club appears to have resigned to life without Gerrard, and some players might see this as an opportunity to prove their relevance to the club. Following the 2-0 victory over Aston Villa on Saturday, Liverpool manager Brendan Rodgers said that his side have "regained their identity". He further said that "the team is building towards the future and progressing well". Considering that Gerrard was not involved in the latest victory, was this a veiled swipe at Gerrard and his sympathisers, who criticised the manager and made it look like Gerrard's departure was bringing the world to an end? Was this a statement of intent; that he is building towards a Gerrard-free future?
Southampton continue to be the surprise package of the season, as they seem to enjoy the musical chair for 3rd place with Manchester United. Each passing game brings Ronald Koeman closer to the Manager of the Year Award. The reward for their strong performance last season was an unwelcome attention from football's hawks. The team was literally disembowelled; with some of their best players, the manager, and even the kitchen sink were sold. The kitchen sink is a joke. The loss of their best players and manager made them candidates for the relegation scrap heap. Many pundits did not count on the shrewdness of the Dutch Master, who has guided them to their highest position in their league history. It's still a long way to go but they have surpassed expectations.
That brings us to another legendary Dutch master, Luis Van Gaal at Manchester United. Many United fans will be hoping that LGV will produce the kind of end product that earned him the "legendary" status at his previous clubs in the first place. United did a smash and grab the last time at St. Mary's, but Koeman showed his credentials when the teams met at Old Trafford last week. On the balance of play, Koeman represented a better value for money; for now. LGV seems to conduct his team talk during press conferences. That may endear him to some sections of the press. You will hope that he remembers that managers and reporters don't make good bedfellows. He had a taste of that last week, when he was reminded that with the exception of the difference in financial outlay, he had the same points, after the same number of games as David Moyes. He was definitely ruffled by this.
Many would wonder why he publicly criticised Falcao; that he would have to prove himself, when asked about his omission from the match against Southampton. Arsene Wenger would never condemn his players in public. Many would remember Patrick Viera as a red card merchant but he always defended him to the hilt; and to a point that some thought that Wenger was a shareholder at Specsavers. Criticising Falcao so publically was a lack of class on his part. Brendan Rodgers said that Balotelli was "going nowhere during this January window". Rodgers will snap your arm at the slightest indication of an offer; but he is British and be diplomatic.
As ironies go, Alan Pardew parted company with Newcastle United and has won all his first 3 matches with Crystal Palace. Meanwhile the Magpies have failed to win in four matches since Pardew left. John Carver, 50 has been the caretaker manager and has said that he would like the job permanently. But after failing to win in four matches, he has come up with a strange and new excuse, that "the crowd are on the edge of their seats, waiting on the decision and the club have to make that soon"-true, you need to go because the only thing that will put the crowd on the edge of their seats is good football and good results. "They have to do something. We don't deserve to drift away", –you are right, Newcastle is way beyond you. "The fans won't put up with that and something has to be done"-That is also true, ask Alan Pardew.
This guy is correct on all fronts. I wish I had that responsibility to recommend gardening leave for you. You want the job permanently, you have had four games to prove yourself. Now you want the Magpies fans to believe that the uncertainty about a permanent manager is responsible for the slide? We have seen other caretaker managers seize such opportunities and make the position permanent. But Mike Ashley is unpredictable and John might just stay till the summer. Good luck man.
Mark Hughes has been grinding out results without setting the Premiership alight. He has been creeping up the table unnoticed, while Aston villa have been taking a nose dive since Roy Keane left. By the way, the rot started during his time at the club and many are questioning whether he jumped ship. Come to think of it, Roy is proud, tigerish and used to success from his Manchester United days. He is football's equivalent of Okonkwo; who is gripped by fear of failure. Some would say, he saw it coming and bolted from Villa Park.
On the tail end of the table, Burnley, Leicester, Hull, QPR and Sunderland have been busy with their annual musical chairs. It looks increasingly difficult to predict the submarine teams, come the end of the season. Judging by the way things are moving, Aston Villa has been toying with relegation for the past few seasons and should not consider themselves "too good to go down". Lest we forget, this is not April fool. Arsenal have really defeated one of the big boys in the league. Arsenal have always shown potential and pretence to win the league for the past 9 seasons. Their failure to beat the big clubs has always been seen as their Achilles heel. A comprehensive 0-2 victory at Manchester City might just be the catalyst for them. Considering that Tottenham broke their duck with a 5-0 thrashing of Chelsea this season, don't rule out Arsenal getting rid of their albatross this time. There is a long way to go though, so enjoy while it lasts.
Don't forget to turn the lights out before you leave the room.