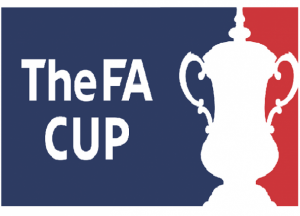 When a proposal, at a meeting held in the offices of The Sportsman in London on 20th July 1871, by the FA Honorary Secretary Charles Alcock "that it is desirable that a Challenge Cup should be established in connection with the Association, for which clubs belonging to the Association should be invited to compete", little did any one envisage that this competition will grow to become not only the oldest knockout competition but the most romanticised in the world of football. What started as a 15 team entry grew over the years, and is now hosting over 92 football teams nationwide. The romance of what was originally known as the Challenge Cup lies in the possibility for "minnows" from the lower divisions to become "giant killers" by eliminating top clubs from the tournament and even theoretically winning the Cup. It is this David and Goliath situation that seems to captivate fans of every persuasion about this tournament.
While teams that can afford to, use it as a competition to blood their up and coming players, others have seen it as a cash cow with every progression to the next stage. The financial disparities between the competing clubs is a given, and this was no more exemplified than last weekend's fixtures. When Manchester United, with a 200 million wage bill played a goalless draw with Cambridge United (1.5 million wage bill) on Friday, no one was prepared for the Tsunami of "giant killings" that was to unfold on Saturday. Manchester United deservedly received all the lampooning the press could muster for the Saturday back pages. But what happened in the FA Cup competition on Saturday made Manchester United look like world beaters, for getting a draw at lowly Cambridge United. If what happened on Saturday was anything to go by, Manchester United players playing away from home, would be involved in a back- rubbing orgy of complements for coming away unscathed from Cambridge. Better still, the results on Saturday just gave Louis Van Gaal a "get out of jail card".
Chelsea and Manchester City sit top of the Premier League with a 5 point difference. Playing at home, their opponents would have said the Lord's Prayer a dozen times before they took to the pitch. Even the most dyed in the wool fans of Bradford City and Middlesbrough would not have expected a chance in cat's hell for a "good result" in their respective matches. Damage limitation or the possibility of a pay day replay was the best they could hope for. So when Chelsea breezed into a two goal lead in the first 38 minutes, the fans would have been forgiven for totting up their winnings at William Hill or Ladbrokes betting shops. Even Mercury International in Sierra Leone would have been shaking in its boots for the huge pay outs that seemed to come its way.
Let's look at what happened again at Stamford Bridge. Chelsea are top of the Premier League and 5 points clear of their closest rivals, Manchester City. They were playing at home, and Mourinho has the best home record at Stamford Bridge by far. The team playing the brand of football at Stamford Bridge has been described recently by Mourinho as "the perfect team". With an enviable home record, no team had ever had the temerity to make a Chelsea goal keeper pick the ball out of the net 4 times at Stamford Bridge, under Mourinho's watch; and not even during a warm up kick about. With the score at 2-3, a 7 minute injury time may have been seen by especially Bradford fans, as underhand to allow the home team to at least, equalise. Many commentators gasped and wondered where the 7 minutes of injury time came from. But no one counted on Bradford City's new found belief and audacity to tear up the form books, when they added a fourth goal in the 90th + minutes. They had not read the script. If you were not watching or listening to the commentary, you would recommend a straight jacket for anyone venturing such a prediction.
Chelsea may have started with some of their big guns on the bench, but all those on show were of international calibre. Not even the introduction of the big guns could rescue Chelsea. Jose Mourinho said that he felt "ashamed" by the result. Ironically, he had uncannily predicted during his pre-match conference that it will be a "disgrace and embarrassment", to lose to a lower League side. And so it came to pass that while the results were a disgrace for some, these were epoch making, legend creating, and a time for additional local folklore for others. This was a guaranteed fifteen minutes fame time.
When Man United fired blanks at Cambridge, you would think that other managers would take a hint and heed the warning. With Manchester City fresh from a globetrotting exhibition match in the warmer climes of their Arabian Paymasters, many had concluded that City may have taken the game too lightly or that the FA Cup was a distraction. The line-up told a different story, as a full strength side was on show. The defeat of City at the hands of Middlesbrough is another folklore material. There were other small matters settled in far flung regions of the country. Blackburn, Leicester City and Crystal Palace all did their bit to add to the romance of the FA Cup; albeit with less seismic proportions.
But what have we learnt from the all the romance of the FA Cup competition so far? What makes it dear to a lot of fans across the country and even beyond? Well if one ever needed answers to these questions, one need not look any further than reflect on the earth shattering events that unfolded this weekend. For starters, the FA Cup comes with a heavy dose of uncertainty. It is this uncertainty that provides the ingredients for the drama, with which the football is "eaten" (sorry Achebe). The FA Cup games have no respect for form guide, no regard for reputation and no fear for ego bursting personalities. With eleven players each on either side, it is that expectation that "it is any body's game" that is captivating about it. The FA cup can also serve as a launch pad for some teams to aim higher. When Arsenal won the FA Cup last season; after a nine year trophy-barren period, the joy that came from the fans was excusable. There are some pundits who still feel that Arsene Wenger would have received his matching orders if he had lost the final to Hull last season. Having reminded themselves of what it felt like winning trophies, you could see what it means to the team. They have since followed it with the Community Shield and have at least, started defeating some of the bigger boys; a rare thing to say about Arsenal.
Although the FA Cup is the oldest competition, many fans will see the Premier League as the more glamorous and big daddy of the domestic season. But the results on Saturday may have just provided some sub-plots to the Premier League season. Chelsea and Manchester City meet next Saturday for what many had seen as a title decider. With both teams licking their wounds from such humiliation, the battle to regain bragging rights have never been greater. Add the return of Frank Lampard to Stamford Bridge for the first time since he left; and try not to forget that he scored the equalizer when the two teams met at the Etihad this season. As for those who thought that Chelsea would win the Premier League hands down, win the quadruple, and go undefeated throughout the season, it might not be too late to re-calibrate the delusions. The season is still a long way; and there are more twists and turns than Spaghetti junction. So hold tight to your seats. It is going to be a bumpy ride or squeaky bum time.
Lest we forget, Jose Mourinho actually went to the dressing room of the Bradford City Football team and congratulated each and every player individually. Who said this guy was a bad loser?
Don't forget to turn the lights off when you leave the room.