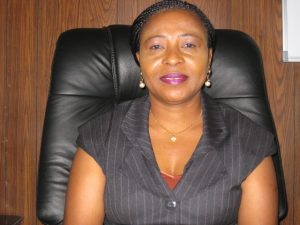 The name of the capital of Sierra Leone is Freetown. Many a time, names do carry injury and judgment. Freetown is a place where all Jack and Jill can wake up in the morning come up with any silly and abject scrap policies on domestic stance.
The issue of Landlords making strict orders of paying rents in dollars has started provoking early warnings of social instability and dysfunction in state functions.
Sierra Leone is the only country where dollar is more recognized than the Legal Tender. The rate at which the dollar flies has created an exploitation bowl for business people leaving Guinea come to Sierra Leone to trade in Dollar with banks and hawkers. The country's policy on foreign exchange is the most disorganized in the world, taking into consideration the Ebola scourge, which has caused a gallop inflation, capital, financial and economic flights in the country's economics.
NRA and Bank of Sierra Leone are the statutory institutions that have the powers to regulate measures and systems to protect the livelihood of its citizenry. We have the Domestic Tax Departments which should be working closely with the Bank of Sierra Leone in ensuring that rents are paid in Leones, not only that, but houses to let should be valued by NRA and the BSL before imposing unnecessary villainous high rents upon poor people. These institutions have shown that their mandates should be revisited and there should be a systems and processes review.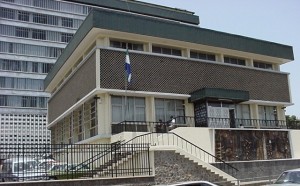 For God's sake, the Ebola has provoked an extreme distance devaluation to our Legal Tender as to the Dollar, from Le4,600 to Le5,300. If one was paying $4000 for a flat at Le4,600 exchange rate, now one should be preparing to pay $4000XLe5,300 exchange rate. This is one reason why reasonable, constructive and acceptable corruption is taking the lead above all else in the country. Everyone want to live a decent life with his/her family, but if one is paid Le2,000,000 per month and the person is a volt controller that controls about Le30Billion per quarter, what would one expect could happen? This is the main reason why government officials cart away huge sum of monies just to have their independent places to live in convenience with their family. It's sad.
Government should put measure on exchange rate that everyone should follow, especially with house rents. There should be a standard foreign exchange on house rent, because situation has never affected established dwelling houses on rental. What does Ebola has to do with established houses? Are they normally infected by diseases? no way. People are just wicked and heartless, making smiles at the expense of poor people out there, and when they can't afford it, disgrace follows.
The most silly and idiotic situation of land lords base payments in Dollar is that, they do not accept the equivalence in our Legal Tender; tenant should go to the banks and/black-market lobbying to buy dollars before acceptance of payments. Hahahaha. Black man sorry nar laugh.
You know what, our governments lack priority. They don't know what's killing their voters. This is a central and key issue that can spur serious social disorder in any society and above all, de-legitimization of government. With the continuation of this futility, corruption will continue to grow at an higher peak. No one would like to continue to pay abject exorbitant rents. It's like all what one earns for the year, is what is going back to tenants who sits and enjoys increase in foreign exchange. Bull shit.
Over and out!