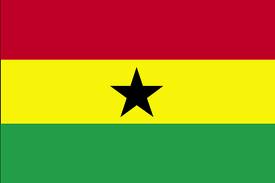 The mind-set of fifteen traditional chiefs and queen-mothers, from the Tongu area in Ghana's Volta Region, descending on the National Police Headquarters in Accra, to sympathize with their tribes-man, Alfred Woyome, who was being held over financial crimes of about US$40 million, is disturbing and lacks depth; impinging on Ghana's ethnic cohesion and values, and threatening Ghana's justice system.
If we go by the Tongu chiefs' worrying thinking then each time an individual from a particular ethnic group (s) have problem with the law, traditional chiefs from their ethnic group (s) would storm police stations across Ghana to not only sympathise with their tribes man or woman but also "demanding that the President Atta Mills immediately release the man they revere highly and whom they have described as a true son of their part of the region so that he can prepare his defence," as the Accra-based centrist Daily Guide reported.
Really? President Atta Mills should release Alfred Woyome "immediately." Why? Are the Tongu chiefs so disordered that they do not believe in law and order. That they encourage crime! Should there be anarchy, in some sort of Hobbesian state of insecurity? Have the Tongu chiefs lost their reasoning capacities? Are they blinded by tribalism so much so that they are calling for insecurity? What a primitive thinking!!!
When in 2007 the former Minister of Finance, Kwame Peprah, from the Asante ethnic group, was arrested and subsequently stood trial with the former First Lady, Nana Konadu Agyeman Rawlings, and three others, for allegedly causing financial loss to Ghana in the divestiture of the GIHOC Cannery at Nsawam, Asante traditional chiefs did not descend angrily from Kumasi to the National Police Headquarters in Accra to sympathize with Kwame Peprah and demand that the then President John Kufour release him from detention immediately.
The Tongu chiefs' visit is backward and undermines Ghana's multi-ethnicity, especially in 2012, where there are supposed to be high civility, engrained enlightenment and African consciousness, and the appropriation of democratic tenets of the rule of law and accountability to drive Ghanaians advancement. The Tongu chiefs' demeanours also go against African traditional values that shun crime and misconduct. Alfred Woyome wasn't just arrested, out of the over 24 million Ghanaians, because he is an Ewe; Woyome was arrested not because he comes from the Tongu area; Woyome was arrested for serious crime against Ghana – swindling the Ghana state, with his clique, of US$40 million by using fraudulent documents in conspiracy with other criminally-minded associates.
How can traditional rulers who are supposed to have deep sense of society, and protect the self-worth of the Ghana state, act thoughtlessly, sympathising with criminals and demanding openly that Woyome be released immediately? By angrily visiting Alfred Woyome at the Police Headquarters, the Tongu chiefs have tribalized the Ghana justice system that is supposed to be neutral, non-tribalistic and professionally no respecter any person or ethnic group.
Why should the Tongu chiefs tell the police that Woyome "would not run away and therefore he should be granted freedom"? When did traditional rulers started interfering in the justice system on tribal grounds? When did traditional rulers started telling the police how they should do their work and the justice system how it should be run? In a multi-ethnic society, with over 100 ethnic groups, what messages are the Tongu chiefs sending to other ethnic groups that form the Ghana nation-state?
Again and again, as development commentators have argued, what the disoriented Tongu chiefs could do is seriously help the rapid development of their highly impoverished area by mobilising their folks who are well-to-do and have greatly ignored their homelands to come back and help uplift their region.
As much as everyone knows, one of the reasons why most of the Tongu chiefs' folks refuse to help in the development of their region and are permanently staying put in other regions is the dreadful juju spiritual practices. The Tongu chiefs can help bring on board their wealthy foreign folks for the progress of their region by campaigning to minimize juju practices, instead of visiting a big criminal, Alfred Woyome, in an Accra police cells.
The Tongu chiefs can periodically visit their ethnic folks in Accra and Kumasi, where most of their wealthy folks are perpetually living, and persuade them to come back home and assist in the progress of their long deprived area. That would be a better visit than Woyome's.