By Kofi Akosah-Sarpong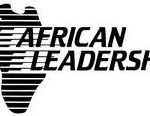 For sometime, the centre of Africa's anarchic one-party systems, gory tyrants, brutal dictatorships, self-serving military juntas and hideous civil wars, West Africa is changing and indisputably sowing democratic seeds. Whether in Cape Verde, Liberia, Guinea-Conakry, Niger, Nigeria or Guinea Bissau multi-party elections are blowing across the once politically sick region.
The only black sheep today is Senegal's Casamance conflict, which is still on-going. But as West Africa's democracy deepens, the Casamance conflict can surely be solved with democratic ideals, as the Liberian, Guinea Bissau and Sierra Leonean cases show.
A democratic consciousness informed by West Africans' gloomy history is helping to nurture the region's democracy. The fundamental theme is using democracy to address development challenges in a region with high unemployment, large number of restless ethnic groups, dangerously bulging youth, never-ending poverty, and certain cultural inhibitions that entangle progress.
 (West Africa is home to most of Africa's deadly spiritual believes and practices. Voodoo practices are found only in West Africa. West Africa has high incidences of the much-feared juju-marabou spiritual influences, witchcraft and demonic believes than the rest Africa. For their protection against these perceived malevolence forces, West Africa has the largest number of Spiritual Churches that seek to protect West Africans from such perceived demonic forces. Over time, these have become a menace, impinging on the region's progress).
All these under the fatherly eyes of the regional organization the Economic Community of West African States (ECOWAS), part of which briefs are the enforcement of democracy and good governance. As a reminder of where the region is coming from, Ecowas frequently tells the region's military officers and their associates to avoid military overthrow of democratically elected governments since no such attempts will succeed under the current regional and international climate, as what happened to ex-President Laurent Gbagbo of Cote d'Ivoire show.
Despite such thinking, there are divergent democratic signs, some incredibly disturbing as Cote d'Ivoire, Niger, Guinea Bissau and Guinea-Conakry indicates. But it looks like West Africa is turning to democratic awareness as the best option to solve its development complexities. This is West Africa, which has the largest number of ethnic groups (some disparaging) in Africa, new trust. For cultural, moral and material reasons, the emerging democratic wakefulness will help resolve decades of political chaos and governance deficits in relation to the West African reality.
Nowhere in West Africa has democracy seen much trial but yet moving on assertively than in continental giant Nigeria, where the fever of long-running vile military juntas is gradually giving way to vigorous democratic culture. Normally marred by disturbing controversies, against the ancient view that Nigeria is disorderly and may curve in under democratic pressure, Nigerians are handling the nuances of democracy.
The thinking among the nascent West African democrats, who look up to Nigeria for hope and purpose, is that if regional powerhouse Nigeria, with its enormous wealth, weight and immense global gravitas, can fertilize and project coherent democratic ideals, it will have cosmic boomerang West Africa-wide and help inspire and grow West Africa's democracy.  The April16 general elections that saw interim President Goodluck Jonathan, of the People's Democratic Party winning by 58.89 percent, was a remarkable improvement from the 2007 one.
Among the 15 members of Ecowas democracy is surely breaking out. This isn't accident or superficial but well thought-out and essential for the development of the region. There is larger process at work that gives coherence and order to a region that was for most of the last 50 years consumed in paroxysm of ideological violence that resulted in civil wars, political stasis, high profile corruption, political assassinations, and frightening dictatorships.
In Liberia, which 2011 Liberian general election is scheduled for 11 October 2011, its late dictator General Samuel Doe projected images of threatening imperial presidency that in the long term led to political upheavals that descended into a deadly 14-year civil war.
Whether in Liberia, Sierra Leone, Guinea Bissau or Nigeria, at work in West Africa is the budding democracy contending with remnants of the painful dictatorships and bad political leadership of yesteryears. Such nervouseness and the fact that such dark West African nightmares may occur again flicker in the mind of West Africa's fledging democrats. No doubt, the Deputy President of Nigeria Senate, who is also the Speaker ECOWAS Parliament, Ike Ekweremadu, has acknowledged that "violent military takeover of governments in West Africa are over … Coup plotters and those nursing such ambition should forget it as no such venture would succeed again in the sub-region."
The triumph of democracy in West Africa is marked by the total exhaustion of other viable political systems that didn't work – Kwame Nkrumah's socialism, William Tubman's Western liberalism, Sani Abacha's hard-line military junta, Sekou Toure's African communism, Félix Houphouët-Boigny's one-party system, Kutu Acheampong's Union Government, Mamadou Tandja's paternalistic autocracy.
In these systems, most lacking deep African traditional values and mired in the God-has-send-me-to-rule syndrome, the Big Man arrogance and debilitating tribalism, the rule of law, accountability, transparency, social justice, equality, human rights, and participation were very weak. These were partly responsible for the famed long-running West African implosions that resulted in deaths, suffering, looting of natural resources, military coups, civil wars, political paralysis and anarchic polity.
In the past 20 years or so, the intellectual climate of West Africa, encouraged by the international community and diasporan West Africans, is changing and the beginnings of deliberately thought-out reform movements for democracy is emerging. In the face of West Africa's murky political history, the contending issues are whether West Africa should adopt Western democratic liberalism or democracy brewed from within West Africa's history and cultural traditions.
Western liberal democracy is cooked in Western cultural context with all its attendant limitations. While West Africa may borrow from the West, it has to be blended with the West African culture. In Nigerian political scientist Claude Ake's Democracy and Development in Africa, he argued, "Even at its best, liberal democracy is inimical to the idea of the people having effective decision-making power. The essence of liberal democracy is precisely the abolition of popular power and replacement of popular sovereignty with the rule of law."
Whether in Ake's Nigeria or other West African states, the West African traditions should come to play prominently in the emerging West African democracy. Botswana, which has the best development indicators in sub-Sahara Africa as a result of better democratic and governance practices, will be a perfect example for democracy-hungry West Africans to copy. As the US-based Newsweek pointed out in 1990 in a piece entitled "Longing for Liberty," "Botswana built a working democracy on an aboriginal tradition of local gatherings called kgotlas that resemble New England town meetings."
In the Botswana case, traditional institutions and values mixed well with the country's elites. The self-centered African Big Man syndrome was thrown out. Traditional Botswana took hold of their democratic process and not their elites. Generally, according to experts, what happens in Africa's democratization process is that if African elites sorely take hold of the democratic process without fully bringing African traditional institutions on board, the elites, mimicking the West, allow the international development community to commandeer the democratic process, who usually do not understand the African sensibilities, and with lack of control and dearth of knowledge, mess up the democratic process.
Still, a broader consideration for West African democratic thinkers could be picked up from the American thinker Francis Fukuyama's The End History? (Summer 1989, The National Interest). According to Fukuyama, when the United States defeated Japan in the Pacific War it imposed on Japan Western liberal democracy. The Japanese were able to adapt and transform the Western liberal democracy in such a way that it became "scarcely recognizable … Nonetheless, the very fact that the essential elements of economic and political liberalism have been so successfully grafted onto uniquely Japanese traditions and institutions guarantee their survival in the long run."
So what sorts of democracy do West Africans need based on their experiences, cultures and histories? Once again, Claude Ake gives a sketch: " … a democracy in which people have some real decision-making power over and above the consent of electoral choice … a democracy that places emphasis on concrete political, social and economic rights as opposed to a liberal democracy that emphasizes abstract political rights … a democracy that puts emphasis on collective rights as it does on individual rights … a democracy of incorporation."