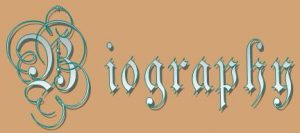 Alhaji Soulay Basirou Daramy entered the Civil Service as an Administrative Officer (Cadet) in December 1975 with enthusiasm and high expectations to contribute to the development of his country. After sojourn at the Ministries of Health and Works, he joined the Foreign Service in 1982. Over the years, he was assigned to and performed a wide variety of duties in the course of which, he acquired considerable experience and knowledge relevant for efficient performance of his later and current function.
Mr. Daramy attended schools in Tongo Field, Pujehun, Kenema and Freetown and was educated at Fourah Bay College where he graduated with a Bachelors Degree (Second Division) in Philosophy and Political Science in the mid 70s. At University, he was a keen sportsman – Captain Volley Ball Team and Student Union Politician – Hall Secretary and Minister. Mr. Daramy pursued graduate studies at the renowned Institute of Social Studies in the Hague (International Relations and Development), Doctorial Courses in International Relations at the University of Stockholm, Sweden, and Post Graduate Certificate in International Economic Diplomacy at the London School of Economics (LSE) as well as a Post Graduate Certificate in Strategic Management from the Industrial Management Institute, Tehran, Iran.
Daramy who hails from the diamond mining area in Tongo Field in Eastern Sierra Leone is a qualified Rough Diamond Valuer and holds a Gem Diamond Diploma (DSA) from the acclaimed Gemological Association of Great Britain, London, UK. Mr. Daramy was also a Lecturer in Philosophy and Political Science at Fourah Bay College and later at Stockholm University in Sweden.
As a Foreign Service Officer in the Ministry of Foreign Affairs and International Cooperation, he worked in various divisions. In the Economic Affairs and Technical Cooperation division he worked on the designing and formulation of bilateral and multilateral cooperation documents. His drive, enthusiasm, commitment and consistent high quality work led to his appointment as Director of Protocol (Chief of Protocol) and became the custodian of national and international courtesies and liaison between the Diplomatic Community and the country.
His proven organization and management skills were successfully utilized in the establishment of a new Sierra Leone Mission in Tehran, Iran in 1986. As Administrative Head, he ensured the smooth and effective operation of the new mission under strenuous financial conditions.
As a Commonwealth Desk Officer in the Sierra Leone High Commission in the United Kingdom (First Secretary and later Counsellor) during the period of political crisis in Sierra Leone, Mr. Daramy was actively involved in programmes that encouraged both the Commonwealth and the British Government and public to give Sierra Leone the attention and assistance needed at that critical time.
Mr. Daramy returned home in 2001 and served as State Chief of Protocol in the Office of the President until his promotion and posting as Director-General, Ministry of Foreign Affairs and International Cooperation in November 2008. In 2008, His Excellency the President appointed Mr. Daramy Justice of the Peace (JP).In December 2011, it pleased His Excellency the President Dr. Ernest Bai Koroma to appoint Mr. Daramy as Ambassador Extraordinary and Plenipotentiary and assigned as State Chief of Protocol in the Office of the President. The first person to be assigned to that office twice and the first Ambassador to do so.
As a sportsman, diplomat and lecturer, Mr. Daramy has travelled extensively in Africa, Europe, Asia, the Americas on conferences, seminars and other matters. He speaks fluent Swedish language. He is married to Mrs. Afiju Daramy and has four children and several grand children.