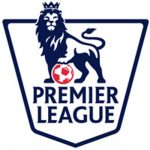 It is fast approaching that time of the Premier League season again, when Christmas seems to provide a festive cheer for all football loving fans. But this might not be so for others, as the annual culling season gets underway in earnest. The annual musical chairs for managers usually start around December time, when chairmen, owners and boards of football clubs evaluate their options. It is that time of the year when club owners re-evaluate their relationships with their bank managers. They know full well that such relationships are largely dependent on the weekly 90-minute performances from their players on the pitch. So it is not surprising that some managers and owners have been very jittery; earlier than usual this year. As we approach the second semester of the Premier League season, the sack race has been declared open; earlier than usual.
The latest dismissal was Tim Sherwood; a budding manager who was once revered by the Holt End faithful as the Messiah. He successfully and safely navigated Aston Villa from relegation after Paul Lambert was relieved of his duties last season. The accolade of "messiah" was accorded to him and given the freedom of Birmingham; all to himself. The adoration from the Villa fans was understandable; as they came within a whisker of relegation last year. But if last year was anything to go by, Sherwood should have known that the task that lay ahead at Villa was herculean; to say the least. He duly paid the price for what is fast becoming mission impossible these days.
The likes of Brendan Rogers and Dick Advocaat have all felt the effects of the nuclear button. You could say that Advocaat walked away from the job. However, this came too late to keep his honour intact. He should have done so last season, when saving Sunderland from relegation became a tear jerker. Understandably, he stayed because of the clamour from the Sunderland fans; much to his cost. Brendan Rogers had never recovered from the "nearly there" syndrome after he came within a hair's breadth of winning the Premier league title. The withdrawal symptoms were evident in their 1-6 drubbing at the hands of lowly Stoke city last season. You could say that the writing was on the wall. What do you get when you sell your prized heirlooms every year?
This season has brought a lot of surprises and we can now see unfamiliar teams occupying unfamiliar positions on the rungs of the Premiership ladder. West Ham have been a revelation this season. Sam Alladyce may have laid the foundation stones to the current squad at West ham. What Slaven Bilic has done is fine-tuned formations and add some finesse and gravitas to their style of play; fearlessness. Among the top big guns, only Manchester United is yet to suffer from their scalpel. The likes of Chelsea, Manchester City, Arsenal and Liverpool have all been at the wrong end of their ruthlessness. Some will say that they are pretenders to the throne and that West Ham fans could be well advised to print screen or freeze frame the league table as it is; for they will soon tumble down the ladder. What this season has shown though, is that the Premier League has become more unpredictable. Unlike the ritual that is being served in the Spanish league between Real Madrid and Barcelona, any team can beat any team on any given day in the Premier League. Chelsea are now finding that notion to their cost.
It is barely 5 months ago that Chelsea lifted the trophy with games to spare. How they have become a shadow of their former self is anybody's guess. The club has run out of diplomatic reasons for their current situation. The bottom line is that Mourhino has single handedly made sure of their downturn this season. The club has lurched from one controversy to another; courtesy of Mourhino's undiplomatic stance to the game. He has blamed everything and everyone but himself, for their current demise. If he is not blaming the team doctors, it is the referees, the players, the FA, etc. The only excuse open to Mourhino now is to blame the grass on the pitch; that one half is greener than the other. What's happening to the Chelsea team this season is nothing short of menopausal.
He has tried to create a siege mentality among his players, to think that everyone is against Chelsea; but even that has failed. It is all well and good for the club to give the impression that all is well and good. This cannot be farther from the truth; for it is only a matter of time before one player breaks rank and spills the beans about the disharmony in the dressing room. Mourhino has criticised players and referees openly about their form and bias respectively. He has rightly or wrongly been punished for his antics by the FA. The worrying bit is that such indiscipline is now rubbing off some his players on the pitch, as we saw last weekend.
Aside from the doom and gloom, Jamie Vardy has been this season's revelation. If last season belonged to Harry Kane, this one has been Jamie's to run away with. He joined the elite group of premiership players to score 7 or more goals consecutively in one season. He has done so well so far, and that has not stopped the English press to go into its usual overdrive of hype. Some papers are now touting him as a possible transfer target for Barcelona in the January transfer window. In as much as I admire him, I wouldn't go as far as insulting Barcelona with such gossip.
Jamie Vardy is not skilful; he is not artistic and does not have the silky skills of the Neymars and Messis of this world. What he lacks for finesse, he makes up for this with raw courage, desire, determination and unadulterated enthusiasm. You could say that he is a manual footballer with passion to play football. Thankfully for him his "Tinker man" manager, Claudio Raneire has resisted the urge to tinker too much with his team this season. And that seems to help him do well in a seemingly settled side. His "never say die" attitude seems to rub off on the Leicester City team. We have seen the team snatch victories or draws from the jaws of defeat many times this season. How Manchester United fans are longing for those glory days, when the opposition knew that Man U were never beaten until the final whistle- that is Fergie time.
The less said about Manchester United, the better. If Van Gaal has shown anything this season, it is his knack and ability to turn good players bad. Look how long it took him to make the likes of Falcao, Di Maria and most recently Depay look so ordinary. Now that he has started playing Antony Marshall on the wing, it is just a matter of time before he graduates in how not to play football. Under Van Gaal, Manchester United players have become so rigid and predictable that teams no longer lose sleep over them; even at Old Trafford. His style of play is fast becoming Mourhino-esque. He is one of the few managers who ranks ball possession over goals scored. Some United fans are becoming bored with his usual mantra of "we controlled the game". "We controlled the game" doesn't light up the score boards or put points on the table. United fans want to see that free flowing football that made them the team with the highest number of fans; though 98% of them have never been to Old Trafford. I personally cannot wait for Giggs to take over the reins, and the earlier the better. Even Mourhino's teams are now a better spectacle.
Jürgen Klopp replaced Brendan Rogers at Liverpool and called himself "the normal one". But it looks like the expectation of instant success is weighing heavily on the players' shoulders. He is yet to win his first match for the club, and to all intents and purposes, it sounds like "normal service" for the "normal one". The "normal one" and the "special one" meet next week when Chelsea host Liverpool. It sounds like a game of 2 -1s, and we will find out who is special or normal. Many pundits have billed this game as the do or die game for Mourhino. If Chelsea loses, he gets a P 45 and a nice 37.5 million severance pay, according to some papers. Wow! Sack me any day and I will settle for that.
As we go into the final stretch of the first part of the Premier league season, the bottom of the league table is beginning to take a familiar look. Oh, Chelsea is in relegation form and 5 points from the bottom 3. West ham, Leicester City, and Tottenham continue to pretend to belong up there. Many see Arsenal as a leading contender for the title this season. They look genuine and seem to have the added mental strength that has been lacking for a very long. It is no wonder; Wenger is quoted as saying "I'd cry if festive games change". Let the good times roll, and for the good of football, let us hope that this is their year to win it. The Premier league title is the only thing standing between Arsene Wenger and retirement. Put a fiver on him retiring if he wins the league; money back guarantee on me.
Let the festive season begin. I declare the musical chair festival open, but don't mention Leeds United. They have taken the sack race to another level.
Don't forget to renew your season ticket before you leave the pitch.