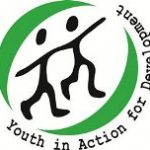 The board and management of Youth in Action for Development (YAD) are delighted to inform the general public that the organization has won the United Nations Alliance of Civilization (UNAOC) Youth Solidary Fund for the year 2013. According to a press release published by the UNAOC secretariat in New York on 1st May this year, more than 500 applications were received from various organization operating in more than 60 eligible countries across the globe and only 35 of them were shortlisted in the first round as potential winners. The shortlisted applicants were contacted by the secretariat and asked to submit relevant documents and clarifications to support their project proposals.
After a rigorous assessment of documents and clarifications submitted by the shortlisted applicants, 16 organizations (including YAD) were chosen as winners of the 2013 edition of the Youth Solidarity Fund.
The $25000 project titled "Youth Sensitization against Ethnic Voting, Religious and Cultural Discrimination" will target 144 underserved youths in the three political zones of Kenema municipality within a period of six months (July-December 2013) and it shall entail workshops, symposiums, social mobilization activities including dramas and formation of volleyball and football teams among others.
It must be noted that since the UNAOC Youth Solidarity Fund was established few years ago by the United Nations Secretary General, YAD is the first Sierra Leonean organization that has successfully gone through the densely competitive application process.
As part and parcel of the project implementation process, the Director of YAD, Mr. Othman Sheriff, was invited to Casablanca, Morocco, on Thursday 13th June this year to participate in a week long capacity building training organized by the UNAOC.
Youth in Action for Development (YAD) is an indigenous non-governmental, non-religious, non-gender biased, non-ethnic, non-profitmaking organization based in the eastern capital of Kenema, working towards eradicating some of the sociocultural and economic problems faced by the youths, women and children in that part of the country. Some of YAD's main activities include but not limited to education/skill training for the youths, agriculture for female and youth headed households, social mobilization and sensitization against violence, religious, ethnic and gender discrimination. To know more about YAD's development ventures, please visit www.yadsl.org
End
17.07.2013