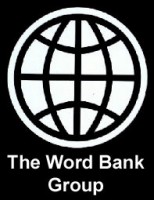 WASHINGTON, September, 16, 2014 – The World Bank Group's (WBG) Board of Executive Directors today approved a US$105 million grant to finance Ebola-containment efforts underway in Guinea, Liberia, and Sierra Leone, help families and communities cope with the economic impact of the crisis, and rebuild and strengthen essential public health systems in the three worst-affected countries to guard against future disease outbreaks. The new grant is part of the US$200 million Ebola emergency mobilization first announced by the WBG in early August.
The WBG said that its new Ebola Emergency Response project will mobilize US$52 million for Liberia, the country with the highest number of Ebola infections, US$28 million for Sierra Leone, and US$25 million for Guinea.
The allocations were calculated according to the World Health Organization's Roadmap and assessments of the relative severity of the epidemic in each country. The WBG said that it would almost certainly mobilize more financing for the countries since "the immediate response is still significantly under-resourced for the purposes of curbing the outbreak."
Presenting the new project to the WBG Board of Executive Directors, World Bank Group President Jim Yong Kim, a medical doctor trained in treatment of infectious diseases, said the Ebola grant would have a long-term regional development impact. He said it was an important part of a coordinated international response led by the United Nations (UN) and the World Health Organization (WHO).
"The world needs to do much, much more to respond to the Ebola crisis in these three countries," said President Jim Yong Kim. "This new World Bank grant, which will arrive soon in Guinea, Liberia, and Sierra Leone, will have an immediate, positive impact on their collective Ebola containment campaigns. I would like to personally thank our Board of Directors for responding so quickly to this crisis."
In its project document for the new operation, the WBG notes that Ebola-related restrictions on people's movements, "is leading to food crises in the quarantined and most affected areas where the three countries intersect. In the Mano River region, food insecurity is spreading rapidly. More than 1 million people in the region are facing a food crisis in the coming months. Furthermore, as the crisis continues to evolve, this threat may spread to other areas due to quarantine or other disruptions in movement of goods and people."
Up to 40% of the new grant, which is financed by the WB's IDA* Crisis Response Window that normally helps poor countries recover from severe natural disasters or economic crises, could be used for retroactive financing of eligible Ebola containment efforts in the three worst-affected countries.
Ebola-fighting priorities
The new project will finance key priorities in the three countries to: (i) implement their Outbreak Response Plans while also provide essential health services during the outbreak; (ii) help them to secure sufficient numbers of national and international health workers for their outbreak response and the provision of essential health services; and provide essential food and water to quarantined families and communities, and other Ebola-affected households. The funds will then be deployed by the three governments with the support of UN agencies.
"I cannot praise the dedication and sacrifice enough of the health workers who form the backbone of the Ebola containment efforts in West Africa. This new WBG operation will provide them with the protective clothing and other medical equipment to keep them safe from the Ebola infection and will allow them to focus with more peace of mind on their frontline duty of delivering care and treatment to their patients," says Makhtar Diop, the World Bank's Vice President for Africa. "I also want to acknowledge the tireless work of the three governments in trying their best to contain this epidemic which as we know is the largest and most persistent Ebola outbreak anywhere in Africa since it was first discovered in 1976."
According to Diop, the new project will finance:
• Hazard/indemnity pay to health personnel, including volunteers, who work in emergency treatment centers and referral centers.
• In-country medical care to exposed health workers.
• Death benefits to families of exposed health workers.
• Recruitment, training, and deployment of expatriate medical doctors, nurses and other medical and paramedical personnel.
The WBG says there are currently no significant salary arrears for health care workers in Guinea, Liberia, and Sierra Leone, but that the project could also be used to finance regular salaries for health workers in the event that governments come under financial pressure as a result of the economic impact of the Ebola outbreak.
In addition, the WBG grant will help contribute to rebuilding and strengthening essential public health systems and health service delivery in West Africa, including disease surveillance and preparedness. This support will be critical to prevent the spread of the Ebola epidemic to neighboring countries as well as to enable more timely and effective regional pandemic response in the future.
"Containing the Ebola epidemic has been hampered by the already fragile health systems in the affected countries. In turn, this is putting recent health gains in the region at serious risk," said Dr. Timothy Evans, World Bank Group Senior Director for Health, Nutrition, and Population. "To stop this epidemic and prevent future outbreaks, we need to ensure that these countries have the necessary trained health workers, essential supplies, and effective systems in place to respond."
Feeding Quarantined Communities
The WBG says its new project will improve access to food and other basic supplies for Ebola-affected households in the quarantined areas and other "hot zones" in Guinea, Liberia, and Sierra Leone. Initially, this component will look to help as many as 395,000 people affected by Ebola in quarantined areas and other "hot zones." The project will make sure food and safe drinking water are available "to prevent rapid deterioration of the worst-affected population's food security and nutritional status."
With WBG financing, the UN World Food Programme (WFP) would provide a food package to meet people's full caloric and micronutrient requirements. Provision of other basic supplies (e.g., safe water, chlorine) will be determined in line with each country's evolving needs in the quarantined areas, "hot zones" as well as Ebola-affected households. For patients in hospitals or observation centers, WFP will provide cooked meals through health partners in charge of the facilities. For the rest of the beneficiaries, the WFP would provide take-home dry rations to entire communities.
For more information on the WBG's Ebola response and the details of its emergency funding, please visit: http://www.worldbank.org/en/topic/health/brief/world-bank-group-ebola-fact-sheet
*IDA or the International Development Association is the Bank's fund for the world's poorest countries
Media Contacts:
Washington: Phil Hay, (m) 202-492-7238; (w) 202-473-1796, phay@worldbank.org
Melanie Mayhew, (w) 202-458-7891, (m) 202-459-7115, mmayhew1@worldbankgroup.org
Liberia: Michael Nyumah Sahr, (w) 231886606967, (m) 231886514321231, msahr@worldbank.org
Sierra Leone: Sheriff Mamud Ismail, (w) 232 76 280 641, (m) 232 76 280641, sismail1@worldbank.org
Guinea: Cheick Kante, (w) 202-30-415-061, (m) +224 628473262, ckante@worldbank.org