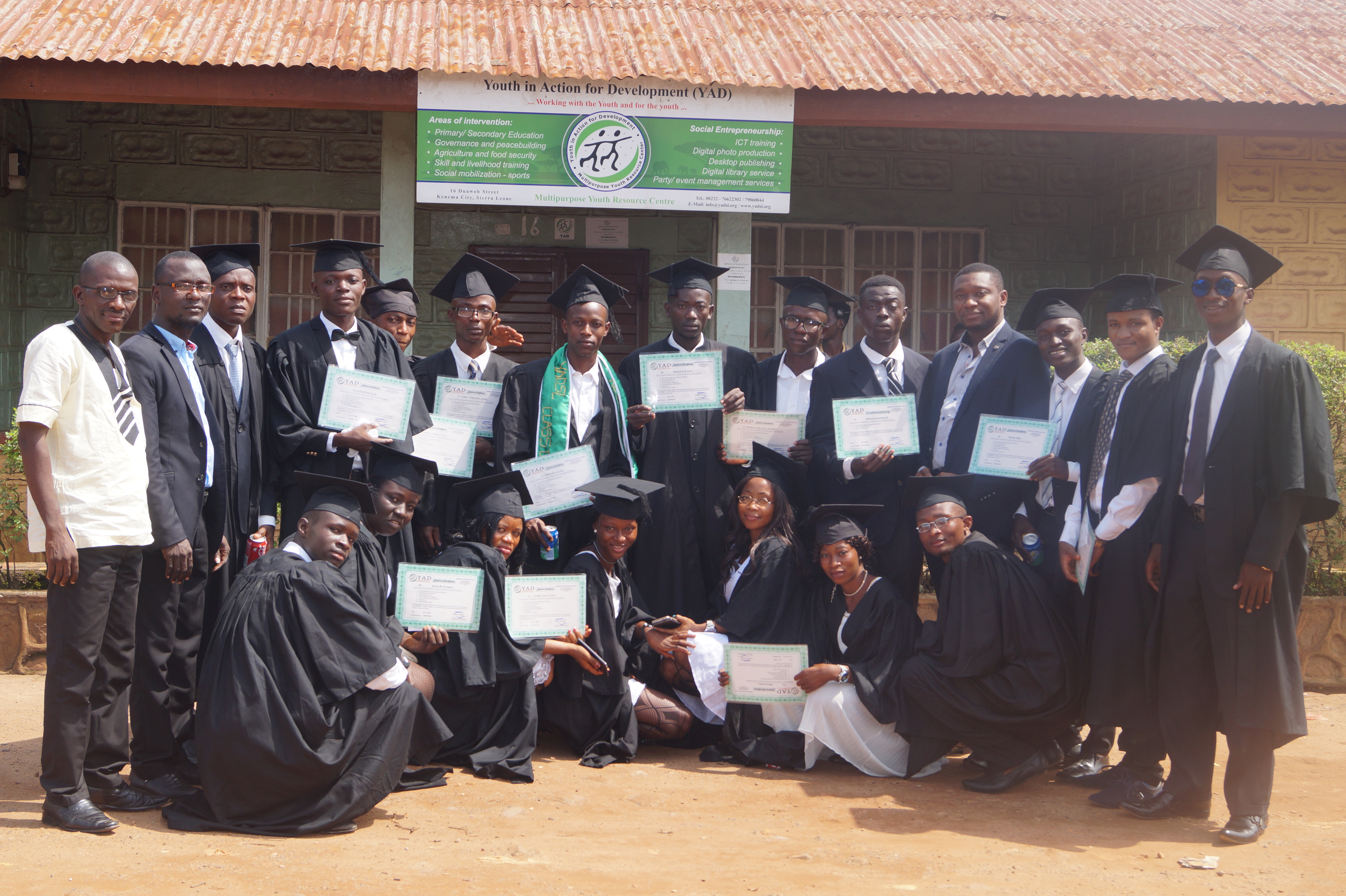 YAD organized today its long awaited certification and graduation ceremony in Kenema city.  The ceremony which took place at the  headquarters at Duawoh Street in Kenema city, attracted hundreds of participants from diverse sectors of the society including academicians,  traditional, religious and political leaders, and  respective families of the graduates.
Presenting the certificates and diplomas, the project coordinator, Othman Sheriff admonished the candidates to see the event as just the begining of their journey into the world of information technology, referring to education as the only personalized asset that cannot be inherited by anyone.   "You can inherit a throne, money and physical assets from your parents, but you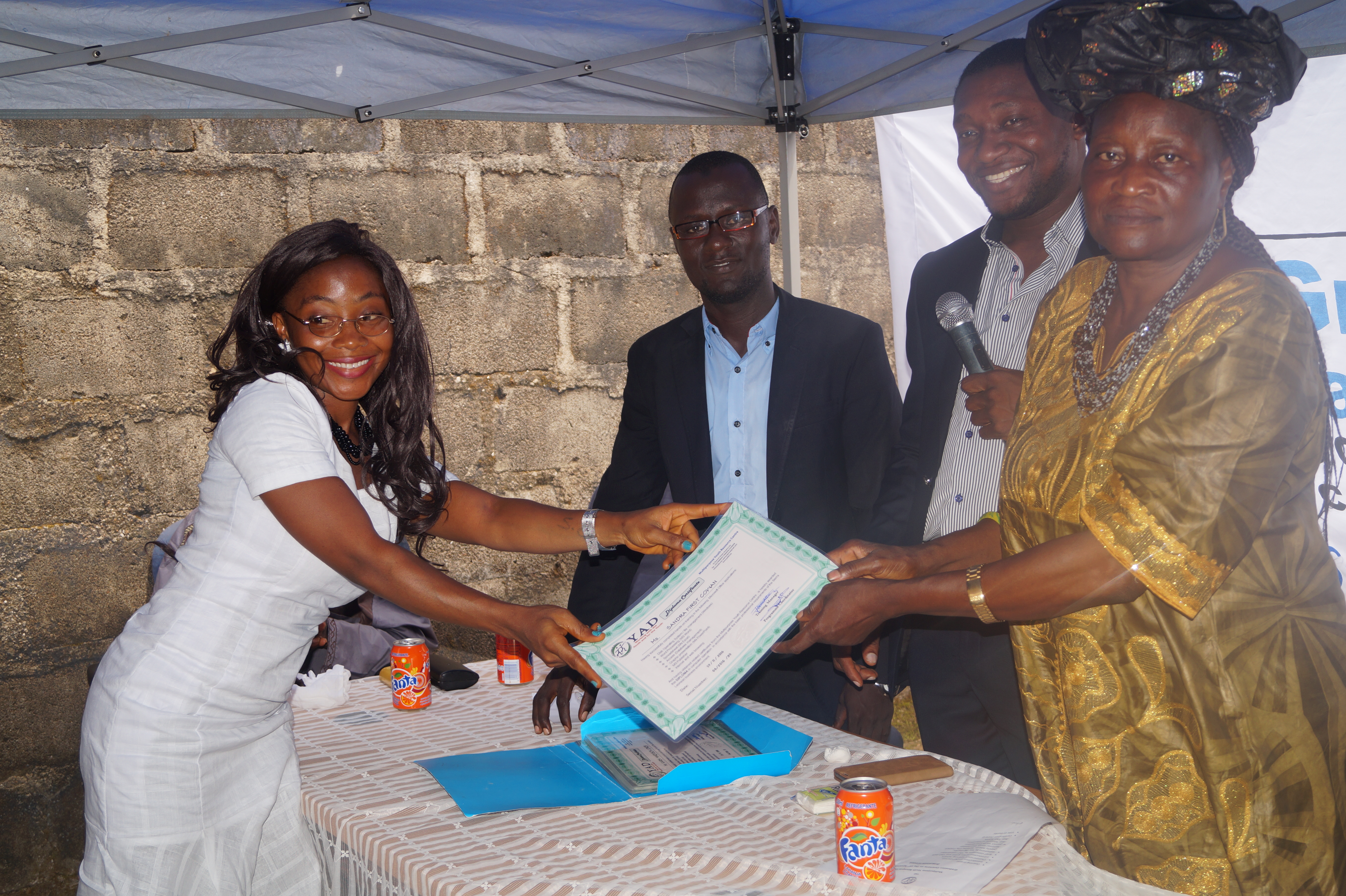 can never inherit education. Because it's acquired through individual efforts and it becomes part and parcel of your very self and you shall be buried with it whenever you die" he stated.
The ceremony targeted 25 students who have gone through basic ICT training at the Multipurpose Youth Resource Centre and are eligible to possess a diploma certificate in accordance with the basic professional requirements of the Sierra Leonean business environment.
The celebration started on Friday afternoon with the o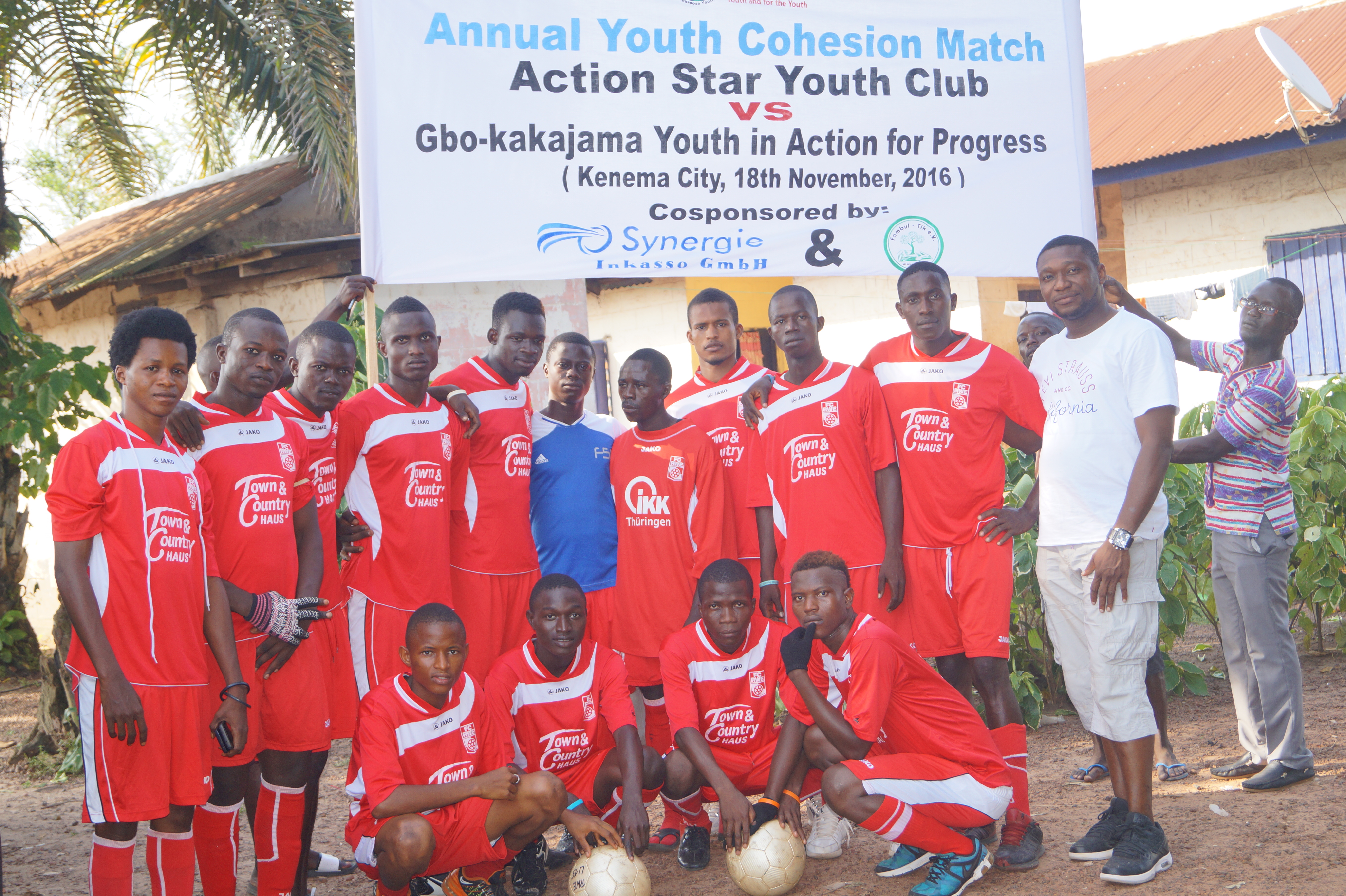 rganization's annual Youth Cohesion Match which brought Action Star Youth Club (ASYC) and Gbo-kakajama Youth in Action for Progress (GYAP) into the pitch with volleyball for girls and football for boys. The two rival clubs peacefully locked horns for several hours at the Kenema Police Barracks Field in constant friendly mood.  While the volleyball ended in favour of ASYC with 2 points, the football ended in favour of GYAP after ASYC ran out of luck during penalty kecks.
The Youth Cohesion Cup was provided by the United Nations Alliance of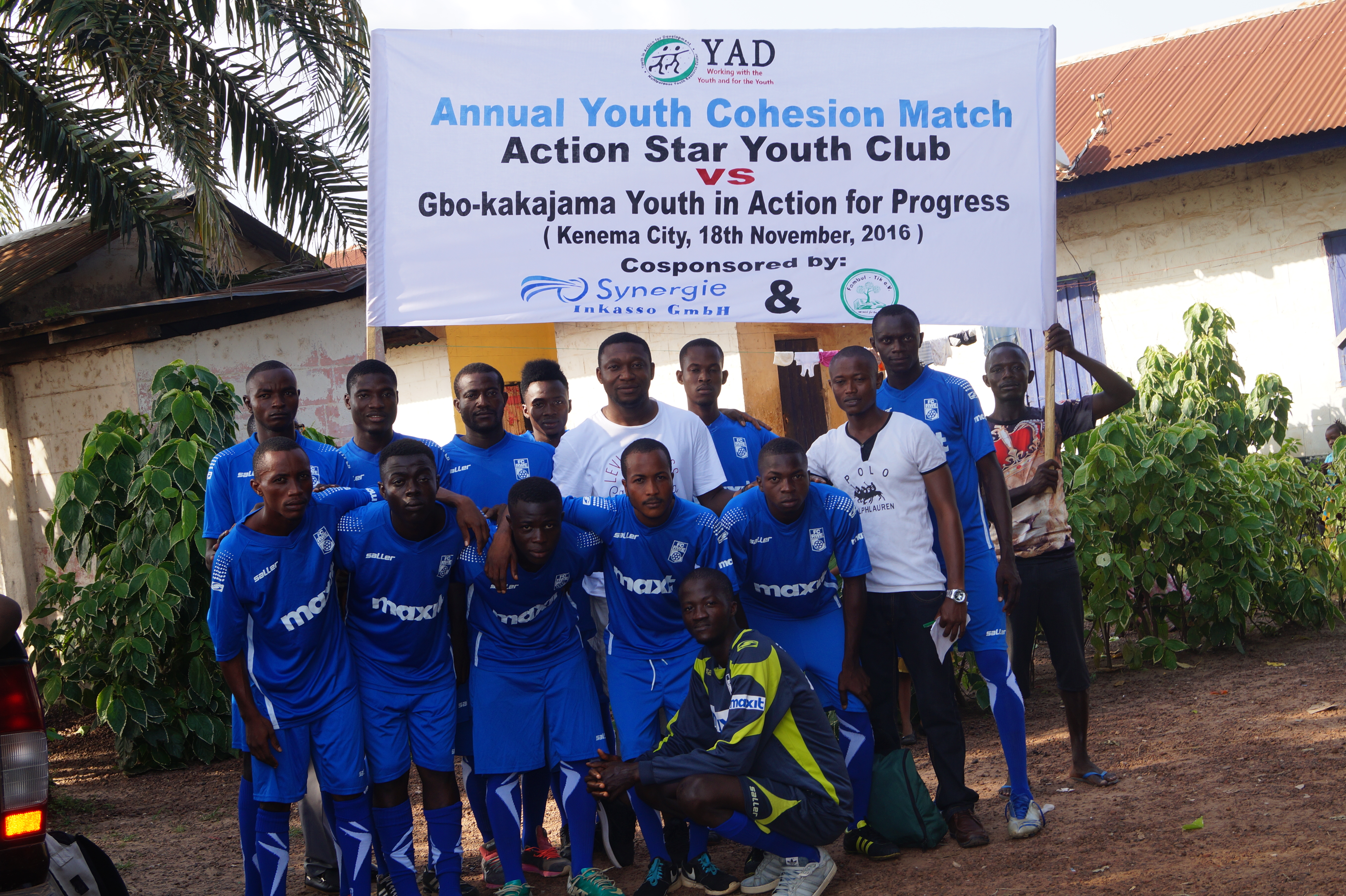 Civilizations (UNAOC)'s Youth Solidarity Fund in the year 2013 as a symbol of unity and peaceful coexistence of youth from diverse political, religious and ethnic backgrounds in Kenema city. The match is organized by YAD annually and this years' event was funded by Synergie Inkasso GmbH and Fambul Tik e.V. which are based in Berlin, Germany.