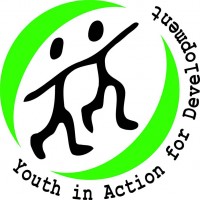 Vacancy! Vacancy! Vacancy!
Youth in Action for Development (YAD) is inviting applications from suitably qualified compatriots to fill in the following vacant position:
Monitoring & Evaluation Officer for Agriculture and Food Security Project
Eligibility criteria:
Applicant must have relevant tertiary qualification and experience in the above field
Be confident in oral and written English
Have appreciable computer knowledge
Applicants who meet the following additional criteria will be likely considered first:
Ability to communicate with project beneficiaries in Mende
Readiness to relocate to, or at least, spend much time in Nyawa Chiefdom throughout project implementation
Be an indigene of Constituency 017 (Nyawa, Small Bo and Langurama Chiefdoms)
Ability to ride Excel Motorbike
Readiness to sign YAD's special "Rules of Alliance"
Interested candidates are requested to submit applications including copies of academic credentials, contact telephone numbers and names of two referees to:
The Project Coordinator
Youth in Action for Development
7 Kobba Street, Kenema
info@yadsl.org
Deadline: Friday, 8th August 2014.
Please note that only shortlisted candidates shall be invited for interview.
---
About YAD
YAD is a non-governmental, non-religious, non-tribal, non-political and non-profitmaking organization working with and for the youths in Kenema District, eastern Sierra Leone, in the following thematic areas:
Governance and Peace Building: campaign against ethnic based politics, gender discrimination, human-right violations, domestic and politically motivated violence through dialogue, sport and social mobilization activities
Standard Education: school construction, provision of learning materials an stipend for teachers
Agriculture and food security for female and youth headed households
Basic literacy and skill training including Information and Communication Technology (ICT), carpentry, dress-making and metal welding for underprivileged youths