By Abdulai Mansaray, UK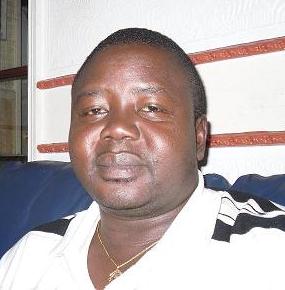 There is always some romance attached to home coming. This is especially so in football, where past players and managers return to their clubs and end up being idolised to cult status. It is therefore not surprising that Tierry Henry has been receiving rave reviews for answering an SOS call from Arsene Wenger, as a stop gap measure for the best part of two months, to plug the hole that will be left by the departure of his African players on national duty in the African Cup of Nations. Returnees like Henry should be lauded for such a gesture and one would only hope that it will be for the progress of Arsenal. Manchester United has been plagued by an injury list that any orthopaedic ward would be proud of. It is therefore not surprising that rumours within Manchester United have been doing the rounds that Paul Scholes, who retired from football last year, is ready to answer an SOS call, if the manager should so desire. Like Henry, he would be greeted with flowers and songs of hosanna if this should happen.
It was not surprising then that Kenny Dalglish was greeted with the same euphoria when he made his come back to Liverpool football club last year. To his credit and among other things, he restored the pride and belief with which Liverpool players have always gone about their business. In spite of his previous achievements and current input, the recent crisis surrounding the Suarez issue has left a bitter taste in the mouths of all those well meaning football fans. As one of the highest ranking officials of Liverpool Football Club, the manager's handling of the Suarez affair has not covered him in glory. If anything, Dalglish and the club have woefully failed in the PR department.
It is common practice that managers will always back their players to the hilt. When he authorised his players to wear T-shirts in support of Suarez, following allegations of his racial slur against Patrice Evra, little did he know that such support would be seen as condoning of the allegation. There is no doubt that such blind loyalty would have repercussions and the default interpretation was bound to be seen an endorsement of his player's behaviour. In any walk of life, people can say things of a racial persuasion without being racist. It is very difficult to describe Suarez as racist, but the fact remains that what he said was racist in nature and damn right unacceptable. Unfortunately, Dalglish supported his player even without the benefit of the details of the charge.
The issue of racism has not been confined to football. We saw how justice finally caught up with Gary Dobson and David Norris, the two culprits in the Stephen Lawrence murder after 18 years. Readers would remember that Stephen Lawrence was stabbed to death in an unprovoked but racially motivated attack as he waited for a bus in South London in April 1993. Following new and substantial forensic evidence, the pair was convicted and jailed for a minimum of 15 years and two months and 14 years and three months respectively on 3 January this year.
When Suarez was banned by the English FA for 8 games and fined £40.00, despite widespread criticism Dalglish remained adamant that the club's "statement couldn't have caused anyone trouble and I don't think the players have caused any trouble with the FA either by their statement or support by their T-shirts". He is further quoted as saying that he doesn't "think it is ever a disappointment when the people you work for give you their undivided support and I think that is the least he deserves". The operative word here is undivided, and I will add blind support to complete the picture. Like I said earlier, there is nothing wrong about being supported by "the people you work for", except that such support should be put in context. Dalglish failed to see how such support would be misinterpreted as carte blanche for racist behaviour by some sections of the fans.
According to the independent commission's 154 page report, Suarez was guilty after it found that his version of events was inconsistent and unreliable. He was reported to have used the term "negro" seven times. In addition, he replied "porque tu eres Negro" (translated "because you are black") when Evra asked him why he had been kicked by him. Furthermore, Evra reportedly threatened to punch him if he repeated the comment to which Suarez said "No hablos con los Negros" –"I don't speak to blacks". Contemporaneous evidence including video footage was used to come to the decision.
Following the announcement of the ban, Liverpool FC issued a statement that it will not appeal the decision. You would expect such a high profile club to take the punishment on the chin and embark on damage limitation. But no, they issued a parting shot that "In its determination to prove its conclusions, the FA panel has damaged the reputation of one of the Premier League's best players. Continuing a fight for justice would obscure the fact the club supports all efforts to end racism in English football. The very fact that the club has continued to offer misguided support for their player, in spite of the damning evidence is indicative of bad management. To accuse the FA of damaging Suarez's reputation is preposterous to the highest order. If anything, Liverpool FC showed that it did not need any help to damage its own reputation as a club.
In addition, Suarez did not need a helping hand to damage his own reputation, as he arrived at Liverpool with a tattered version of it. He was referred to as "the cannibal of Ajax" when he bit a fellow footballer, he was guilty of Maradona-esque behaviour during the 2010 World Cup and recently banned for "giving the finger" to Fulham fans. For Liverpool to profess that "the club supports all efforts to end racism in English football is farcical by any standards. If this is the club's way of supporting the fight against racism in football, the world of football could ill afford such support. It is time we asked turkeys to vote for Christmas.
Dalglish stated that the club knows "what is not in the report" but declined to tell the football fraternity. Ironically, a trip to Manchester United on February 11th will mark the end of Suarez' ban and a return to his day job. Dalglish reportedly wants Manchester Utd to help in Suarez' comeback. The rivalry between these two teams is not only legendary but tribal. You would think that in view of that, Liverpool would have been more diplomatic in this situation. Now that the penny has finally dropped, Dalglish also wants the FA and Man. Utd to help protect Suarez. You would think that the club has been doing that already with its blinkered support for his behaviour; considering that he had just served a ban for the gesture he made with his phalanges to Fulham fans recently.
One is left to wonder whether Liverpool would have responded the same way had it been another club without the bitter rivalry. On his first anniversary back as Liverpool boss, Dalglish celebrated a 5 goal victory against Oldham Football club in the FA Cup. Instead of the usual celebratory accolades, sadly, sickeningly and horrendously, the anniversary would be remembered for the racial abuse that young full back, Tom Adeyemi received at the hands of a section of Liverpool fans. If Dalglish had hoped that this victory would divert football's attention from the racial furore that had gone before, he was clearly wrong. This game had put the topic back into the spotlight and has put his behaviour and that of the club back under scrutiny. To see a young budding footballer reduced to tears was not only disgraceful but pathetic. You would be forgiven to think that the abuse must have been vile enough to generate such an emotional outpour, in this day and age. The saving grace if any, was seeing Liverpool players like Steven Gerard and Dirk Kuyt trying to placate Tom.
It will be wrong to tar Liverpool FC as racist but their tacit support of Suarez in this case, even after the findings of an independent commission can be seen as lukewarm acceptance, which is more bewildering than outright rejection of racism. Britain will be hosting the Olympic Games in the summer and folks need to be reminded that the Olympic spirit is not the property of one race. Accomplishments have no colour and laundry should be the only thing that should be separated by colour. The best way to fight racism is with solidarity, and excellence can be the best deterrent. Life should not be reduced to white and black because I have a coloured TV. The true nationality of man is mankind. Racism does not have a good track record. It's been tried out for a long time and you would think that by now we'd want to put an end to it instead of putting it under new management (Thomas Sowell). Let us all hope that the dark clouds of racial prejudice will soon pass away, and that in some not too distant tomorrow the radiant stars of love and brotherhood will shine over this great nation with all their scintillating beauty.
On a brighter note, Everton FC goalkeeper Tim Howard scored a goal from his goal mouth against Bolton Wanderers. Instead of joining his ecstatic team mates to celebrate, he felt embarrassed for his counterpart. He became the 4th. Goalie to achieve such a feat in Premier League history. He did not only show that he is a gentleman but also that there is more to football than winning.
Champ of the week: Tim Howard
Chump of the week: Try Merseyside.
It's New Year but don't forget to turn the lights out when you leave the room.