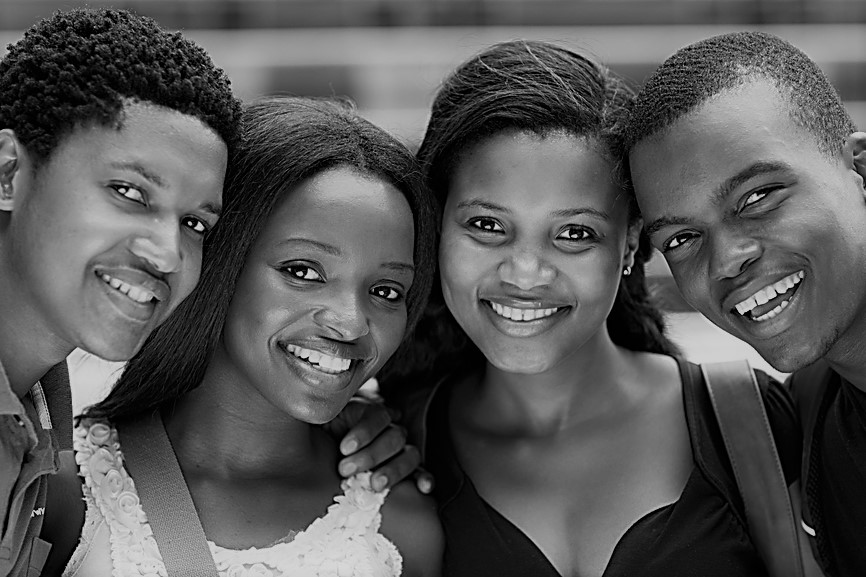 Major global leaders have adopted over the years, diverse policies that ensure empowerment of young people all over the world. The commonwealth for example, has series of funding windows through which it acknowledges and supports the great contributions of young people to community developments across the Commonwealth states. United Nations and the European Union have their own programmes through which they promote young people in diverse ways.
Sadly enough though, youth are featured in every news of our society – both locally and internationally – as they contribute to nation building. Only few readers and listeners usually pay attention to them. Unlike in the 18th and 19th centuries when scientific discoveries and community leadership were only attributed to the aged, our planet today is gradually succumbing to the leadership of young citizens – scientifically, technologically, democratically, and monarchically. These include communities that are traditionally, culturally and religiously fanatic, such as Asia and the Middle East.
Most successful legendries of our lifetime began their careers during their youth. Bill Gates for example, the brain behind the world's most popular software application (Microsoft) wrote his first software at the age of 13. Mark Zuckerberg discovered Facebook at the age of 20 and became the world's best social media innovator at 30. Faiq Jefri Bolkiah of Brunei, the richest footballer in the world, is just 20 years old. Sebastian Kurz became the world's youngest national leader as Prime Minister of Austria in October 2017 at the age of 31; Kim Jong-Un, who succeeded his father as supreme leader of North Korea in 2011, is just 33. Sheikh Tamim bin Hamad Al Thani 36, is the Emir of Qatar — a post he took over in 2013 from his father; Emmanuel Macron 39, became France's youngest-ever President in May 2017 after founding his own political party, En Marche! The list is endless…
This is why world leaders are investing in the youth from diverse fronts. Some UN agencies have even established databases of potential young leaders emerging from many countries across the world with diverse professional backgrounds. The United Nations Alliance of Civilization (UNAOC) for example, has established the Intercultural Leaders Network, a platform that keeps track of thousands of outstanding young leaders with whom it has worked over the years as agents of peace and positive social change in their own localities.
The above tells us that the youth no longer fit our usual traditional classifications such as ordinary hailers, marijuana addicts, burglars, cults or clique groups. They are now true stakeholders in community building.
Speaking at the Commonwealth Intergenerational Dialogue in November 2017, Secretary-General of the Commonwealth, Ret. Honourable Patricia Scotland said "Young people have a critical role to play in delivering Our Common Future. In the Commonwealth and across the world, we have seen incredible examples of young people who are being the change they want to see. Their engagement and empowerment is essential to ensuring a prosperous future for all."
The next Commonwealth Youth Award, which includes cash grants and round trip tickets for the recipients to participate in the award ceremony, will take place in March 2019 during the Commonwealth Week in London. The theme of the ceremony shall be: 'Safe Spaces for Youth'.
On 12th August this year the government of Sierra Leone, in collaboration with its donor partners celebrated the International Youth Day and National Youth Leadership Summit in the eastern provincial capital of Kenema under the same theme: "Safe Spaces for the Youth". This clearly demonstrates our government's readiness to imitate our colonial masters. But when closely looked at the socioeconomic and political scenario in which our youth are living today, one would like to ask: how does our country fit into the international framework of youth empowerment? How far is our government ready to go in the struggle to create a "safe space for the youth"?
For argument's sake, let us assume that "creating safe space for the youth" really means reserving a piece of land for the youth. According to the last census, our population is about 7 million occupying 71,740 sq. km. This means that if we were to share the portion equally, about 97 people would own a sq. km. So how much of this space is truly owned by any young citizen, whether by direct procurement or inheritance?
In Sierra Leonean tradition, ownership of family properties – including farmlands, plantations and houses – chiefly depends on individual ages which allows the oldest, by default, to always assume ownership on behalf of the rest; thereby rendering the younger members powerless to have a fair share. This tradition exists in our main political parties as well. Every party has a young generation wing, which eventually motivates the youth to ghettoize themselves according to their demographic identity, which in itself restricts their chances to assume leadership in the main executive.
Interestingly, whenever we interface with decision makers about youth empowerment in Sierra Leone, they quickly point fingers at few young people who have been appointed to key political positions, and some politically motivated development projects targeting the youth, as undeniable signs of their commitment and contributions towards youth empowerment. A development expert would then like to ask; what does youth empowerment really mean in post conflict, post Ebola and post-mudslide Sierra Leone? Is the taste of political power by few of the politically motivated youth the best way of empowering the rest of our youth population? I strongly doubt that…
Oh yes, appointing some youth in key political positions is a positive step towards empowerment. However, from a development point of view, those appointments are just political compensations for being members of the ruling parties and a magnet to woo in more youth in future elections. It is a token gesture at best at times. Therefore, they should not be viewed as a sustainable approach to youth empowerment in a poor community like ours; hence, longevity of the power depends on the next election result. This tells us that the appointees are not genuinely safe and empowered.
Since the war ended in the year 2002, every government has expressed its commitment to youth empowerment and reduction of youth poverty. However, sadly enough, we are yet to see a comprehensively streamlined plan of action towards effecting true positive social change in our
Since the war ended in the year 2002, every government has expressed its commitment to youth empowerment and reduction of youth poverty. However, sadly enough, we are yet to see a comprehensively streamlined plan of action towards effecting true positive social change in our society, in putting the youth as spearheads. Instead, most of what we have seen are mainly focused on attracting media attention or satisfying donor benchmarks. The truth is, the Sierra Leonean youth are terribly thirsty and famishing; not only for food and water but for all the basic ingredients of human empowerment, ranging from quality education, skill knowhow, habitable homes, nutritious food, access to justice, gainful employment, moral respect, dignity, inclusion in decision making, just to name but a few.
After graduating from universities and colleges with the hope of attaining a gainful employment in Sierra Leone, the youth suddenly face the agony of the prerequisites needed to fill those vacancies. Every vacancy advertised is attached with multiple strings of unfulfillable requirements, such as powerful connections to individuals who would answer to the infamous question: who knows you? and several years of job experience. But wait a moment; job and job experience, which one comes first? How can someone gain experience without being employed? What an irony… After managing to squeeze themselves into some offices, the youth have to bootlick again for years. While the boys receive less salary than they deserve, the girls have to sleep their way through in order to maintain their jobs.
The above begs the questions: are we ready to create a youth empowered Sierra Leone? If yes, how far are we prepared to go?
According to the Commonwealth Plan of Action on Youth Empowerment, "Young people are empowered when they acknowledge that they have or can create choices in life, are aware of the implications of those choices, make an informed decision freely, take action based on that decision and accept responsibility for the consequences of those actions. Empowering young people means creating and supporting the enabling conditions under which young people can act on their own behalf, and on their own terms, rather than at the direction of others".
Youth empowerment therefore, is an attitudinal, structural, and cultural process whereby young people gain the ability, authority, and agency to make decisions and implement changes in their own lives and the lives of other people, including adults.
However, our past governments' lack of sincere commitment and readiness to challenge the journey towards youth empowerment over the years provoked some positive developments, as it brought about many youth initiatives at grassroots level in forms of CBOs, NGOs, Associations, Clubs etc. While some are subterfuge created by smart people in order to win donor funds, some belong to power thirsty elites who use the youth as instruments of campaigns during the electioneering process. Regrettably, the life span of such selfish and politically motivated youth organizations depends chiefly on the availability of donor funds; since the central government itself has no independent funding mechanism for youth empowerment. Those created for election campaign purpose do not last beyond the election results.
Until decision makers change their "attitudes" towards the youth by creating the appropriate "structures" that can eradicate the "culture" which exploits the economic weakness of the youth, introduce a positive and sincere youth transformational "process", the Sierra Leonean youth empowerment plan shall ever remain an ordinary hallucination.
---
Note: opinions published in this column are selected on the basis of their relevance to the youth, facts, correctness, balance, novelty, creativity, readability, interest level, regional context, identification of problems facing youth and provision of meaningful solutions to them. Therefore, if you have any opinion on youth empowerment in Sierra Leone whether for or against the above piece, please submit it via email at editor@critiqueecho.com. We will either publish it in our next edition of this newsletter or in Critique Echo Newspaper online for public consumption. Your objective opinions about youth empowerment in post conflict Sierra Leone is highly solicited…