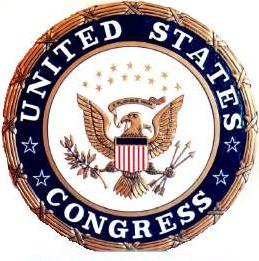 U.S. Representative Hank Johnson, colleagues disturbed by reports of high-level corruption in partner country
WASHINGTON, D.C. — Eighteen members of the U.S. Congress today wrote U.S. Secretary of State Hillary Clinton urging that the United States insist on a full investigation of credible reports that senior Sierra Leonean officials offered permission to conduct illegal and destructive logging operations in exchange for bribes.
In their letter (
please click to read), U.S. Rep. Hank Johnson, U.S. House Foreign Affairs Subcommittee on Africa and Global Health Ranking Member Donald Payne, and 16 colleagues in the U.S. House of Representatives asked that Secretary Clinton push the Government of Sierra Leone to launch a full and transparent investigation. They also requested that the Department of State report to Congress with information regarding the progress of the Sierra Leonean investigation.
A recent report aired by Al Jazeera English, "Africa Investigates – Sierra Leone: Timber!," showed footage of individuals claiming to act on behalf of Sierra Leonean Vice President Samuel Sam-Sumana soliciting bribes in exchange for permission to conduct illegal and destructive logging operations, although permitted logging was suspended.
The Government of Sierra Leone initially said it would launch an inquiry through its Anti-Corruption Commission and domestic law enforcement, but there has been little visible progress.
"These reports are very disturbing," said Johnson. "Our relationship with Sierra Leone requires faith in the integrity of its leadership."
A 2006 European Union report identified illegal logging as the leading cause of environmental degradation in Sierra Leone, and the United Nations Food and Agriculture Organization (FAO) 2010 Global Forest Resources Assessment reported that Sierra Leone lost old-growth forest at a rate of 3.21% per year — the fifth fastest rate of old-growth forest loss in the world.
Members of Congress who signed the letter: Rep. Hank Johnson, Rep. Donald Payne, Rep. Barbara Lee, Rep. Jesse Jackson, Jr., Rep. Maxine Waters, Rep. Yvette Clarke, Rep. Charles Rangel, Rep. Earl Blumenauer, Rep. Frederica Wilson, Rep. Sheila Jackson Lee, Rep. Raúl Grijalva, Rep. Keith Ellison, Rep. Jan Schakowsky, Rep. James Moran, Rep. Russ Carnahan, Rep. James McGovern, Rep. Peter DeFazio, Rep. Betty McCollum, and Rep. John Lewis.