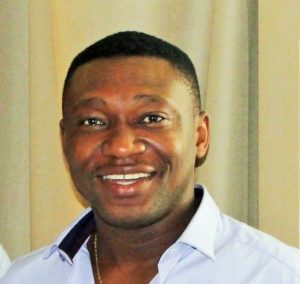 Good morning my noble readers. I disappeared from this column 3 months ago due to unavoidable reasons and I owe you apology for any disappointment. I was busy implementing development projects in remote communities in Kenema district, eastern Sierra Leone, where I was born and raised. The lack of reliable power supply and internet facility in that part of the world made it impossible for me to remain in touch during the period under review. The good news is that all our projects are running according to expectation albeit some unexpected changes in the initial implementation schedule which I believe are not unusual in many other projects.
And the bad news are the death of Chief David Kabo, a very energetic volunteer on our board, who left for eternity shortly after the official opening of one of our primary schools in early January; and Abibatu Kanneh who died yesterday at Kenema Government Hospital. Chief David died after a sudden ailment at the age of 52 and we shall surely miss him forever. What about Abibatu? We shall miss her even more because of her age, but I would like to narrate a brief story around her death which I believe can serve as a memorable lesson for many other youths.
22 years old Abibatu, commonly known as Abie, may her soul requiescat in peace, was a single mother and high school leaver. She was my niece, the eldest daughter of my cousin, Adu Kanneh. Abie left her family residence, Duduwai Street, Kenema in late December last year after she failed to cure herself from a protracted ailment that struck her from nowhere, and went to the village, Ngeyehun, in search of cure. She gradually lost appetite for every diet and her body began shrinking on daily basis. The naturally beautiful girl lost all her shinny flesh and now became a mere skeleton. Adama, her 54 years old mother began rendering her self-medications – mainly traditional herbs. When I met her at Ngeyehun during Chief David's funeral, she was sandwiched between a tick blanket and the bear floor. I couldn't recognize her anymore. "Is this Abie?" I exclaimed. I couldn't turn my back on her without doing something humane. I quickly arranged transportation for her to be brought back to Kenema for proper medication. She spent a night in the Ebola isolation camp and was immediately admitted at Annexe after she was proved Ebola free.
Doctor Masuba, a very friendly personality who took charge of Abie, decided to conduct a comprehensive test on her giving her state of condition. At the initial stage, doctor Masuba and his nurses hesitated to disclose the test result to anyone, including myself, considering the stigma and discrimination associated with some ailments such as HIV/AIDS, tuberculosis etc. in a primitive community like Kenema. They insisted on talking only to the patient, but their confidential strategy soon failed. I knew, as it had been in countless cases in the past, that after laboratory tests, the doctors should always mark drugs which the family could buy either in the hospital or the nearest pharmacy. In Abie's case, beside Adama, who cannot even comprehend the Sierra Leonean local linguafraca (Creole), I was the only family responsible for her. I then asked for a prescription based on the laboratory test result.
"Except for few antibiotics and vitamins, but most of the drugs are available here in the hospital and are offered free of cost", the staff nurse answered politely. "But she is an adult, not pregnant or lactating mother, is she benefitting from President Koroma's free healthcare program?" I asked in flabbergasting tone. "No, no, Dr. Masuba will talk to the patient…" she answered. "Oh! I see…, that's fantastic", I said, forcing tentative smile from my lips.
I then went to doctor Masuba using the less attractive but very essential discipline for every rescue agent: psychology. He is a doctor, I'm a social worker. I knew that rescuing the patient was a common interest both of us shared but a common ground was needed to break the ice. I then narrated to him how many patients I have personally rescued in the past without following their family lineages, and how committed I'm to my job as a development volunteer and youth activist, and how desperate I was to have Abie rescued. I then told him how synonymous his philanthropic, confidentiality and magnanimity towards Abie was with that of HIV patients. He then smiled and finally admitted the fact that Abie's test result was HIV positive. "In fact the killer virus had incubated into a real AIDS" he revealed. "But we insist on discussing it directly with the patients in order to avoid social embarrassment and stigma in their private lives", he concluded.
I then promised to keep the result secret from everyman on earth, including all family members, hoping that the patient might recover and needs to live someday a normal life. The only third party I divulged the secret to after a stark warning was Isata who I expected to take care of Abie in my behalf.
After the initial 12 days under intensive care at annexe, she appeared to be recovering and was discharged back home. What the doctors didn't disclose to me however, is the fact that Abie was brought to medical attention very late after she had lost too much energy and could not withstand the aggressive HIV/AIDS treatments at that time. They decided to place her on supportive medications including antibiotics and expensive vitamins.
Two weeks later, Abie's situation deteriorated again forcing me to rush with her to the hospital for a second time. This time round, she was admitted in female ward 2, bed 7.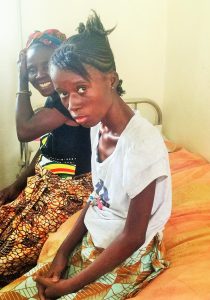 Sister Augusta Palmer, a very kind and devoted Christian working with doctor Masuba who incidentally happened to be an extended family member, fell in love with Abie and even decided to accommodate her after recovery because she insisted on relocation from her father's house in order to avoid being stigmatized by her own relatives. Sister Palmer gave me hope and confidence to leave Abie without saying good bye because I remained her only hope. Abie's father, Adu, toed the wrong queue of hundreds of relatives who attributed Abie's ailment to witchcraft. They simply believed that the girl was either witching or being witched. Sister Palmer and I shared the view that saying good bye to Abie might devastate her further. Yet it happened…
According to the nurses who nursed Abie during her last two days, she kept asking about me all the time and she stopped eating after she realised that I wasn't showing up at the hospital anymore. At 8:00a.m yesterday, she was pronounced dead, gone forever. Her beautiful soul is now added to the thousands of innocent souls being claimed by HIV/AIDS in Africa.
Lesson learnt
An American President, John F Kennedy, is quoted to have said in one of his famous speeches: "do not ask what your country can do for you, but ask what you can do for your own country". This is why I'm not simply blaming anyone for Abie's death, but I have the conviction that the method and pace at which HIV/AIDS is being fought in Sierra Leone contributed immensely to her death. I'm not necessarily saying that the government is not fighting to eradicate HIV/AIDS in Sierra Leone, but its failure to remove the stigma which is associated with it is contributing to too many fatalities. Regardless all placards and adverts being displayed by aid agencies, HIV/AIDS still remain a taboo in Sierra Leone. The government is treating it as a top secret. I want to believe that the more it's treated as confidential sickness, the more fearful it becomes to accept it; and the more fearful it become, the less the chance for the patients to survive.
During the struggle to rescue Abie, for example, the confidentiality created by the government around HIV/AIDS plunged me into series of financial traps which I could have simply avoided. While I spent more money on supportive drugs and quality diets knowing that the patient needed to regain her appetite and stamina, her illiterate mother who was never told the test result, continued to sneak with my resources to traditional healers. There was a time she was spotted by relatives offering a herbalist, in lure of cash money, few cups from the rice I bought. She ever believed that her daughter was tied up by witchcrafts and could be only freed by a herbalist. She also convinced the patient to share the same belief even after the doctor out-rightly told her she was AIDS positive. I couldn't resist paying to the mother because the patient needed the psychological hope that I was her real rescuer. She kept requesting mostly in disguise of money for food even though all of us knew that the patient had no appetite for normal diet. I couldn't tell her the truth because I owed the doctor a confidential bond.
Some nurses were annoyed with the mother and blamed her for not trusting in western medication. But wait a minute; how could an illiterate woman like Adama have believed in western medication after all tests and x-rays on her one and only daughter returned nothing but ordinary explanations? No, I can't blame her, because she was suffering from double ignorance: ignorance about the real symptoms of HIV/AIDS, and ignorance about the secrecy created around it by the government. In a nutshell, everyone involved in the struggle to rescue Abie became a victim of HIV/AIDS. I fell into unavoidable financial traps, the doctors lived with the non-disclosure conscience and the mother remained in information darkness. The more we conceal the test result, the more the mother grew tenacious on her belief that only traditional healers can cure her daughter, most especially when it appeared as if nothing but malaria and typhoid were found in her.
Future Solution
Every reader will agree with me that the confidentiality created around HIV/AIDS has made it a mysterious sickness that can be hardly accepted by the layman. I strongly believe that the government can easily remove the stigma associated with HIV/AIDS by encouraging the victims to accept it openly. This can be done through aggressive sensitization campaigns such as community dramas, symposiums, outreach shows etc. Being a HIV positive does not necessarily mean the patient would die tomorrow. The average Sierra Leonean needs to learn that one can live with HIV for years as long as he/she is placed on regular supportive treatments. People also need to know that working together with a HIV patient in the same office or eating together with him/her in the same plate doesn't infect a healthy person. HIV/AIDS cannot be entirely cured but it can be survived for many years. Many people are living with it now all over the world.
In addition to the above, if the government is really serious about fighting HIV/AIDS in the country, it should make sure that all relatives who lived in Abie's household should be tested for HIV/AIDS most especially her daughter and mother who nursed her for so long.