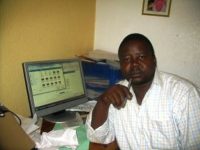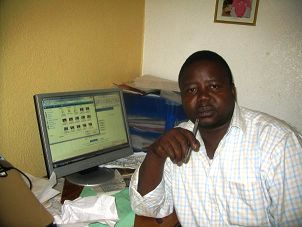 When Steven Gerrard called time on his Liverpool career a few days ago, a lot of conjectures sprung up, ranging from the realistic, the romantic, and the sentimentalist, down to the downright blinkered. His former team mate, now turned Sky TV pundit, Jamie Carragher said that the club "should have done more to keep him". By implication, Jamie Carragher thinks that Liverpool did not do enough to prevent Steven Gerrard's exit. You can tell that such a view belongs to either the sentimentalist or the romantic. Until Gerrard stated that he will move to the United States, with a Major League Soccer club set to be his next destination, he was one of those rare breeds of footballers that are known as "one club footballer". Like Paul Scholes, Garry Neville and Ryan Giggs, who were born and bred Manchester United, Gerrard was about to lay claim to that tag of endangered species. No matter how much you support Manchester United and dislike Liverpool, you would agree that Gerrard was Liverpool through and through. He epitomised and embodied the Liverpool Football club; as we know it.
There was little surprise to see the many plaudits, pundits, legends, commentators and fans alike queueing up to rain their praises and near worship- like comments about how great he has been for club and country; and especially so for the former. At one point, you could be forgiven to think that it was an obituary or epitaph being spewed from his numerous admirers and worshippers alike. His exit may have come as a shock to some but to the trained eye, it was an inevitable end to such a glittering career. When he announced his retirement from international football after leading his country to one of its worst performances in an international competition, the writing must have been on the wall for all to see. The real surprise should be about how surprised some pundits were, to hear of his decision to quit Liverpool at the end of the season.
There is no denying the fact that he has been the consummate professional. With the exception of the Premier League title, he has won it all. For him to have come so agonisingly close to clinch the one silverware that is missing from his trophy cabinet must have been very painful; especially when you consider that, it was his mistake that led to Chelsea taking the lead in that title deciding match last year. If anything, he would have loved to quit Liverpool on a high. But if their position and current form is anything to go by, it is becoming increasingly difficult to see how his exit will be met with the kind of fanfare it deserves. Well stranger things have happened and perhaps the FA Cup could offer him some balm to massage his bruised ego. Talking about ego brings us to the question of Gerrard's reasoning behind his exit.
The midfielder, 34, told Liverpool's website "The key conversation was when the manager sat me down and said it was time to manage my games. It was a very difficult conversation to have. I'm bright enough to realise it is the right thing. I accept it." He added: "when you have been a starter and a mainstay in the team for such a long time….I had an idea the conversation was going to come at some time, but it was a painful conversation. I am not over the line with any team yet. I'm close and as soon as I know, I'll make the announcement, "he said. So what did we learn from his proclamations; against the backdrop that this was the man that epitomised, lives and breathes all things Liverpool.
For starters, he was not taken by surprise as he, like everybody else, knows that all good things must come to an end. But he feels that having being "a starter and a mainstay in the team for such a long time", the promise of managing his game was too painful to take. Hear, hear. By implication, Gerrard is not ready to be a part player. He wants to start every game, cover every blade of grass, make those goal saving tackles, take those bendy free kicks and score all the penalties for his beloved club. Kudos for that. He tells the Liverpool website that "The key conversation was when the manager sat me down and said it was time to manage my games. It was a very difficult conversation to have. I'm bright enough to realise it is the right thing. I accept it." .
No Gerrard, you may be bright enough to realise it, but too egoistic to accept it. It was people like Paul Scholes, Ryan Giggs, Gary Neville, Petr Cech, and even Didier Drogba (on his second spell), who accepted that they were no longer the "mainstays" of the team, but that they will be used sparingly as substitutes and game changers. Paul Scholes even retired at the end of the 2010/11 season but made a shock return on 8 January 2012 in a third round FA Cup victory at Manchester City. Completing his 716th appearance for the club, he collected his 11th Premier League medal after playing his last game against Swansea; on the same day that Sir Alex Fergusson bowed out. Top that for a retirement as a one club player.
Like Gerrard, these guys loved their club. But that is where the similarities end. Unlike him, they were ready to stay and help the younger players especially in the dressing room. They were happy to play part time, help out on the training pitch and even put in cameo performances to change the outcome of some games. They did all this for "the club they loved" and never traded their wares to any other bidders or suitors. At the ripe age of 40, Ryan Giggs would still be a first team player for many big clubs, if he chose to be. But this would be "too painful" for Steven Gerrard to stay. He is used to starting every game for Liverpool; bar suspension or injury. He is too good to be a part player. At a young age of 34, he is "not over the line for any team yet". If you can find me a bigger EGO that has become the elephant in the room, please let me know.
I can hear some of you saying, "You can't put a good man down". That is not the intention of this writer. This piece is aimed at taking off the blinkers and giving an alternative take on the issue. In spite of his illustrious career, he refuses to accept that first, he is human and he is 34. He is no longer that box to box player that we have come to admire, praise and in some cases, worship. Liverpool's recent demise in the league can be traced back to their lack of a formidable midfield. He has started 17 of Liverpool's 20 league games this season, and look at their position. What Brendan Rodgers has done, in spite of his own short comings, is to wake up earlier to the idea that Liverpool can no longer continue to depend on Gerrard for bailouts, and that Gerrard can no longer supply the bailouts the team needs on a consistent basis.
It is all well and good to sing his praises to the rafters. There is nothing wrong with him seeking pastures anew. He may be one of the best professionals of our modern era; where loyalty to a single football club is fast becoming a contradiction in terms. Those days are gone when football clubs used to be owned by the community and for the community. The romance of shareholders is gone. Although football clubs today are about one billionaire's addition to his toy collection, the principles of economics are not lost on their owners. It is all about results, profits and value for money. So players have a choice to stay on and pretend loyalty until they are ready for the knacker's yard, or look elsewhere for a bumper harvest into retirement. It is all about money; so let's forget the romance and sentiments.
In case you are wondering, Frank Lampard left Chelsea for New York City FC in the MLS. Yes he plays for City, not New York though. Gerrard fancies MLS; so watch this space Man United fans. Did I just hear hell freeeeezzzzzzzzeeee?
Gerrard may have every reason to quit Anfield at the end of the season, but he should have come up with a better reason; for us lower mortals to believe in his mortality. That after all, he is blood and flesh. Success usually breeds a degree of hubris and we can be victims of our hubris at times. It is only when we fail, that's when we learn.
Don't forget to turn the lights out when you leave the room.