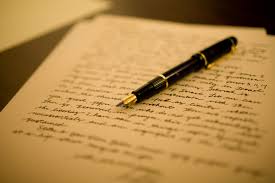 I was born free, free to live, and free to die
Shackled from the rings of your confederated past
When your X men were Axe lords of my slavish past.
From which I'm free, and free at last to die.
My blood soaked freedom that courses through my veins
Was crimson red that meandered the Mississippi valleys.
The shackled ankles you brim stoned as horse shoe
Remain the debris that mangle your conscience of sorrow.
You chose your right, to own your gun to kill
I lived my right, to own my bible and live.
Your right to a gun, was my right to my bible.
But your right to a gun, robbed my right to live
You said you had no choice, but took my choice to live
Your warped brain conscience, has left a lot of grieve.
Under your confederated past, I have the soul to forgive
Your past of hybrid denial, to live and let live.
In my heart of hearts, my bible taught me to forgive.
Your soul of the heathen, has left me deeply hurt.
But deep cuts in my heart, like in my Lord's palms,
Will heal my scalped heart, and forgive your haunted soul.
The souls of the departed, rest in the Lord's arm.
As my folks you killed, rest in perfect peace.
I pray my right to live, will rust your devilish piece,
As your confederated past, is all but relic of harm.
For all your hate and fettered rage
My bible taught me to love, not to hate.
My bible in my hand, I'll meet my maker.
Your gun in your hand, profit for your dealer.
I was born free, free to live to die
Free at last, and free from that slavish past.
While you remain shackled, to a confederated past
I remain free, free to live and free till I die.
Just like the Lord's on the cross
Your death will keep me free
Free at last, and free till I die
You died as free, so sleep in peace,