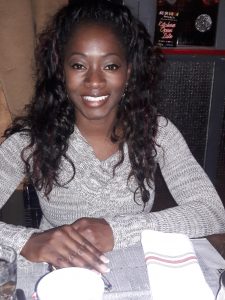 After a stint in Europe, Sierra Leonean singer, songwriter, actress and philanthropist Azania returns home to headline Sierra Leone National Storytelling Festival.
The two day festival from Friday, December 29 – Saturday, December 30 showcasing storytelling competition between Freetown secondary school students, drumming, comedy and a talent exhibition is expected to draw thousands of Sierra Leoneans, tourists and storytelling enthusiasts to the Miatta Conference Hall in Freetown.
"I'm very honored and excited to perform in the National Storytelling Festival," Azania said in a statement via social media.
Azania added, "It's essential to encourage creativity and empowerment in our country's children and storytelling is also preserving part of our culture and traditions.  I'm excited to hear their stories."
In a statement via phone on Saturday from his hometown Kamakiwe, in the Northern Province of Sierra Leone, Usifu Jalloh (The Cow Foot Prince), founder and director of the festival said he intentionally refrained from presenting popular and big name artists to the festival.  But he made an exception by adding Azania to perform because as he puts it she has been "performing and motivating the youths," in Sierra Leone.
 "Azania has an outstanding experience and passion for supporting young people.  Her professional singing career is also an inspiration. She sets the bar high for the future performers to aspire towards."
Jalloh said Students from Albert Academy Secondary School, St. Joseph's Convent, Methodist Boys High School and Saint Edwards Secondary Schools emerged as the qualifying four finalists out of 16 schools that auditioned for the festival.
Three student contestants will represent their respective schools.  Each participant will choose which area they want to compete in whether it is storytelling in English, parables, riddles or Stories in native languages using traditional instrument and music.
The art of storytelling is undeniably the first and most widespread form of communication even before written history.  It is very intrinsic in West African history.  Though it is flourishing in Nigeria, Ghana, Senegal, Gambia, Guinea, Togo and other West African countries, this centuries-old art and tradition of storytelling seems to be dying in Sierra Leone.
Jalloh, a Sierra Leonean based in the UK said after traveling the world over as a professional storyteller, he realized that storytelling is not as vibrant in Sierra Leone as it is in other African countries.  Therefore, six years ago he started a storytelling festival in his hometown Kamakiwe, in the Northern Province of Sierra Leone.
According to Jalloh, he was inspired to create a much bigger national storytelling event after the initial storytelling festival attracted over 3,000 people including the Paramount Chief and residents of neighboring villages.
"When I came to Sierra Leone I found that we are lacking behind in this very important oral storytelling and that Freetown is lacking in celebrating this cultural diversity that we have.  So now that the National Storytelling Festival is established I can get the schools here and I can also get the people here to listen to good storytelling."
Jalloh said the different  categories in the festival is to make sure that they don't only tell stories in English which he said is just "one side," affirming that stories will be told in Krio, Mende, Temne and in other indigenous languages
The first day of the festival is just for the schools competition and the second day is for the cultural performances.  All Storytelling contestants will be judged on the quality of their performance, delivery, clarity and how effective are their messages
The festival will also feature young and exceptional entertainers including Osman Jalloh, a rapper from Saint Edwards Secondary School, Mariama Samai, a dancer from Saint Joseph Convent Secondary School and a brilliant young lady and comedian name Rosaline as well.
For the festival to be successful, Jalloh said he teamed up with the Patriotic Advocacy Network which he characterized as "the most efficient group of young people as an organization" currently operating in Sierra Leone calling the collaboration probably the smartest thing he has ever done so far in his storytelling career.
In terms of support for the production of the festival Jalloh said initially he provided all the resources to produce the events.  He said though the Government of Sierra Leone hasn't rendered any financial support this year, the festival is nonetheless lucky to secure sponsorships from Mr. Faisal, the Environmental Protection Agency and a television station that have pledged to provide coverage of the festival.
The festival will surpass the expectations of the people as they have always strive to do better each year on all the events they have organized, Jalloh reiterated that the stories told at this year's festival will center around the theme of My Environment and Me.
"Expect stories that will both educate and challenge the audience to develop a caring and responsible mindset toward our environment," Jalloh said