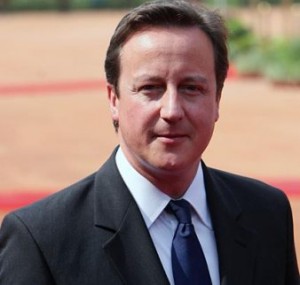 British Prime Minister David Cameron has condemned Liberia and Sierra Leone for the lack of transparency in the two sister countries for not allowing mineral wealth to develop them.
"We … need to make sure that mineral wealth in developing countries becomes a blessing, not a curse. It is to the shame of the whole world that a lack of transparency allowed the illicit diamond trade to fuel appalling conflicts in Sierra Leone and Liberia," Cameron writes.
The British Prime Minister added: "Today, we have a duty to make sure that resource wealth does not fuel conflict, corruption and crime," he writes.
This is coming at the time human cost of Liberia's two civil wars and the related conflict in Sierra Leone was staggering. 200,000 people were killed, 2 million displaced, and half of Sierra Leone's female population subjected to sexual violence including rape, torture and sexual slavery. Natural resources did not trigger these conflicts, but they were crucial to funding them.
Global Witness first exposed how "blood diamonds" were driving these conflicts, and a UN investigation in 2000 confirmed that stones were being systematically smuggled out from eastern Sierra Leone through Liberia, and from there onto the international market. The UN finally imposed sanctions on Liberian diamonds in March 2001 – at which point the Taylor regime turned its focus onto the timber trade. Taylor established a shadow state that bypassed the normal state institutions and diverted timber revenues to private bank accounts rather than the national treasury.
The British Prime Minister said the various efforts are aimed at boosting transparency to help undo the "resource curse," in which some impoverished countries in Africa and elsewhere are plagued by high levels of corruption and conflict alongside their energy and mineral wealth.
The British Prime Minister wants a global standard under which petroleum and mining companies will report their payments to governments, calling it a way to curb corruption in resource-rich nations.
Cameron, who is meeting with President Obama at the White House on Monday, called for the Group of Eight leading industrial nations to work on the effort at its June gathering in Ireland.
The prime minister, in a broader Wall Street Journal column backing free trade, said greater "transparency" must accompany more open global markets.
"[W]e must lift the veil of secrecy that too often lets corrupt corporations and officials in some countries run rings around the law. The G8 must move toward a global common standard for resource-extracting companies to report all payments to governments, and in turn for governments to report those revenues," Cameron writes.
"This will encourage more investment in resource-rich countries and level the playing field for business," he writes.
The column arrives as European officials are completing standards that will require oil-and-gas, mining and logging companies to report payments to foreign governments.
The U.S. Securities and Exchange Commission has already finalized a U.S. version of the rules that apply to SEC-listed oil-and-gas and mining companies, but they remain under legal challenge by oil industry and business groups.
The SEC has also completed separate rules to force manufacturers to disclose whether they rely on minerals – tantalum, tin, gold and tungsten – from war-stricken parts of Africa. But those are also under court review.
Liberia's timber revenues were at least US$106 million in 2000, but government accounts show only US$7 million of this money appearing in state coffers. The trade was a key cog in Taylor's war machine, with logging company militias acting as private armies and companies themselves trafficking arms.
In March 2003, the Special Court for Sierra Leone formally indicted Charles Taylor for war crimes, including murder, rape and pillage.
UN timber sanctions were finally imposed in July 2003, more than two years after they were first discussed by the Security Council. The following month, with his funding cut off and various rebel groups advancing on Monrovia, Taylor went into exile in Calabar, Nigeria. He remained involved in Liberian politics, in contravention of the terms of his exile deal, until his escape and subsequent arrest on 29 March