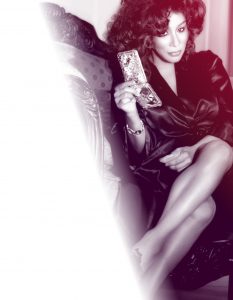 Come Monday, June 10, Apollo Theater will induct legendary R&B and Funk super star Chaka Khan into the Apollo Legends Hall of Fame at its 8th annual Spring Gala Benefit Concert and Awards Ceremony in Harlem, New York.
Apollo announced in a media alert last week that Emmy Award-winning entertainer Wayne Brady will host the Gala.
The program will also feature Special tribute performances by Patti Labelle, Jennifer Holliday, Alexandra Burke and Mary J. Blige.
Grammy award-winning artist, Erykah Badu will present Ms Khan with the Apollo's highest honor in celebration of her 40th anniversary in the music business.
"I am honored to be inducted into the Apollo Legends Hall of Fame….The Apollo Theater has supported my career and now they are a part of honoring my legacy. I am looking forward to the celebration," Ms Khan says in a press release.
She joins other Apollo Legends Hall of Fame inductees including James Brown, Ella Fitzgerald, Michael Jackson, Aretha Franklin, Quincy Jones, Gladys Knight and the Pips, Patti Labelle, Little Richard, Smokey Robinson and Stevie Wonder,
Ms Khan, a ten-time Grammy award winner was born Yvette Marie Stevens on March 23, 1953 in Great Lakes, Illinois and raised on Chicago's South Side.
She adopted the African name Chaka Khan while working on the Black Panthers Free Breakfast for School Children Program.
Her catalog of signature hits include "I'm Every Woman," "I Feel for You," "Tell Me Something Good," "Ain't Nobody," "Through the Fire" and "Sweet Thing," among others.
As an inductee, Ms Khan will be honored with a plaque on the Apollo Theater Walk of Fame in Harlem.
The Gala's Red Carpet Arrivals is at 5:30 pm and the Program begins at 7:00pm.