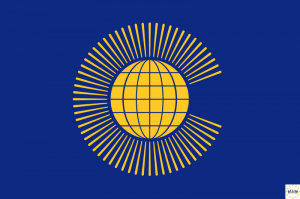 "Elections were conducted in a free, peaceful and transparent manner"
Commonwealth Secretary-General Kamalesh Sharma has released the Final Report of the Commonwealth Observer Group that observed the 17 November 2012 National and Local Council Elections in Sierra Leone.
In issuing the report, Mr Sharma said: "The Commonwealth Observer Group found that overall the elections were conducted in a free, peaceful and transparent manner and that the elections met international standards and benchmarks for the conduct of multi-party elections. I heartily congratulate the people of Sierra Leone, who demonstrated strong commitment to the democratic process by turning out in large numbers to vote, particularly women and youth."
The Secretary-General added: "The Commonwealth Observer Group has recommended a number of measures to strengthen further the electoral process in Sierra Leone, such as development and implementation of a comprehensive and wide-reaching voter education programme well in advance of polling day, and settling on a reasonable candidate nomination fee before the next electoral cycle.
I hope the recommendations in the report will be useful in guiding Sierra Leone's continuing work towards strengthening the functioning of electoral processes for the future and deepening the culture of democracy and democratic processes more generally.
"The Commonwealth stands ready to assist Sierra Leone with implementing the recommendations made by the Observer Group."
Note to Editors: The report was completed and signed by all members of the Commonwealth Observer Group prior to their departure from Sierra Leone. It was presented to the Commonwealth Secretary-General by the Chair of the Group, Olara Otunnu, former Foreign Minister of Uganda. It has subsequently been distributed to the Government of Sierra Leone, political parties, the National Electoral Commission and all other Commonwealth governments.