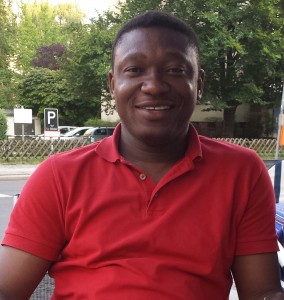 Mark Zuckerberg created Facebook in the 2004 during his studies at Harvard University. His primary aim was to facilitate communication among students so that they can share ideas on assignments, research works etc. The common chat media has developed today into a global social platform counting more than 750 million users.
Similarly, two former employees of Yahoo!, Brian Acton and Jan Koum, created Whatsapp in the year 2009 to facilitate short messages among friends after they realized that normal SMS sent by cellphone users using airtimes cost more and the user only had limited graphic user interface. The app was recently bought over by Facebook due to very obvious reasons: get more control over global social media and to avoid competition.
The two apps (Facebook, Whatsapp) have become the most used social media across the globe. In a developing country like Sierra Leone for example, people's social status are determined by many factors. Facebook and Whatsapp accounts top the list. If you don't have one or both, it means you are irregular in the worldwide web; if you are irregular in the worldwide web, people think you don't have a laptop or smartphone either because you can't afford them or you lack electricity at home. The worse assumption could be ignorance or illiteracy, perhaps you don't know how to use modern devices.
Meanwhile, while those social apps have made communication and interaction simple, they are also causing huge negative impacts in our lives which we hardly realize or discuss. Let's take a look at the following phenomenon:
The negative impact of Facebook and Whatsapp on your personal relationships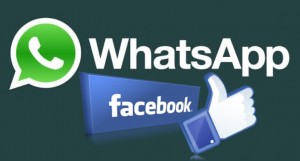 Yes, technology has definitely been a boon for relationships, but it has made the game more intricate and complicated. The rules have changed, and many have come into play. The use of Whatsapp and Facebook has obvious advantages: they are fast, simple and free. However they can have a negative effect or even cause the breakdown of romantic relationships due to the phenomenon called the ' double check syndrome '. Have you ever felt frustrated when you saw your partner available on Whatsapp or Facebook but not chatting with you or picking up your calls?
This has been confirmed by a recent report from the journal Cyber Psychology and Behavior Journal, which analyzes the negative effects of text applications such as Whatsapp or Facebook.
When a person sends a message through Whatsapp and this reaches the receiver, you can see a green check on the right side, and when the recipient receives is a second green check. This, however, does not imply that the recipient reads the message, which confirmed the company last year, but not all users know it.
From this comes the ' double check syndrome ': anxiety that comes to see that the recipient has received the message, which is connected either to receive it but it was not answered.
In addition to that, the 'last seen' feature of Facebook and Whatsapp has instigated too many troubles including nasty breakups and total divorce. It's funny how we appease our insecurities by giving the 'last seen' so much importance. "If the 'last seen' shows 3:30 and I spoke to him/her at 1:30 last, what was he/she up to after that? Probably chatting with another partner?" has become the universal pain all over!
If 'last seen' was a problem, Whatsapp came up with a very dangerous alternative which it called a solution: hiding your status. Unfortunately the later can even cause more problem than the former. Try hiding your 'last seen' worsened the situation because you will be blamed for 'hiding' your whereabouts. Everyone know that there's so much one can do in life when you're not seen on Whatsapp or Facebook.
According to the report by Cyber Psychology and Behavior Journal which was summarized by CNN, the phenomenon has already cost the downfall of 28 million relationships which the experts believe, at least, half could have lasted for good had it not because of those apps.
The authors explained that applications such as Whatsapp are "very favorable" in the first phase of every relationship , but eventually begin to reveal their negative effects , accompanied by the increase of jealousy and the very useful but negative nature of every human: possessiveness and control.
As your relationship grows funder, changing Facebook profile pictures frequently and updating your Facebook status with different photographs and quotations with the hope of attracting attentions, receiving "Likes" and sweet "Comments" from people who you might not even know in person, can quickly break a hard worn trust in a relationship.
As for Whatsapp, the new trend which enables you to change DPs where people check you out more, the status broadcast which is usually read by everyone, are now used as fighting ground for many as most Whatsapp users keep broadcasting senseless hints, grudgeous sayings, indecent words etc.
The word 'peace' vanished from our communication vocabulary after Whatsapp groups came along. Constant phone beeping, senseless forwards, and unnecessary usage of the abbreviation 'lol, kk' and emoticons for not appearing rude or angry about your partner has driven us to distraction. You're rude or angry if you don't reply on a group. You become a brash or arrogant partner for not laughing at a joke that made a round in your partner's group.
The negative impact of Facebook and Whatsapp on your academic work
An American study has proved that social networking websites like Facebook, Whatsapp and Twitter have negative effects on students and pupils, and those who frequently use such websites are more likely to get lower marks in school. Such students are also likely to have behavioral problems and "narcissistic tendencies" from spending too much time logged on to such sites, according to the research by the California State University.
Psychology professor Larry Rosen said researchers watched as students spent 15 minutes studying something that was important to them.
The research team was left dumbfounded as the students' concentration lapsed because of the need to check their Facebook page and respond to Whatsapp messages.
"What we found was mind-boggling. About every three minutes they are off-task. You'd think under these constraints, knowing that someone is observing you, that someone would be more on task," Rosen was quoted as saying by the Daily Mail.
"The more media they consumed per day, the worse students they were. If they checked Facebook just once during 15 minutes, they were worse students."
Rosen released the findings at the American Psychological Association in a speech titled "Poke Me: How Social Networks Can Both Help and Harm Our Kids".
They are also more likely to be prone to bouts of anxiety, depression, sleeping problems and stomach aches.
The only positive effect of social networks discovered by the study is that they helped shy people interact more with others.
The negative impact of Facebook and Whatsapp on your employment
Besides the obvious fact that no one can concentrate to a serious job while busy on the social media, employers across the Western World have realized both the positive and negative aspects of them. While they use them to advertise their products very cheaply, they also know that Facebook, Whatsapp and Twitter can lead to sharp reduction in employee performance in every industry. Some companies are now prohibiting the use of smartphones during working hours. Those who are human right sensitive don't say a word against it, they only fire the employee before the end of probation period.
A recent incident in Germany reports that an employee was dismissed in the Northern city of Hannover, without notice and compensation for excessively using social media during working hours. Similar things have happened in the UK, Belgium and United Sates of America.
A Taco Bell employee in California was fired after a photo of him licking a stack of taco shells made its way to the company's official Facebook page. And a government employee in New Zealand was fired a few years ago after a Facebook posting about her role as a "very expensive paperweight" and described the time she wasted and stationary she stole from the office.
Furthermore, when Facebook started it was keg pictures and poking, you may be surprised to know that it has become one of the first places employers, donors and potential business partners are now going when they want to find out more about you. According to a new report by On Device Research, 3 in 10 young people have been rejected from a job because of the content of their social media profiles.
Many people are being fired for their activities on Twitter, Facebook and Instagram, but the On Device study noted that two thirds of the respondents are not concerned that their social media will damage their careers.
The bottom-line is, some people simply don't know the etiquette of communication as they simply post whatever they have in mind, laptops or smartphone.
My final advice
If you want to graduate with an attractive result, maintain a serious relationship, gain a well paid job, you need to say NO to the excessive use of Facebook and Whatsapp. Remember, too much of one thing is good for nothing.
I'm just thinking out of the box…