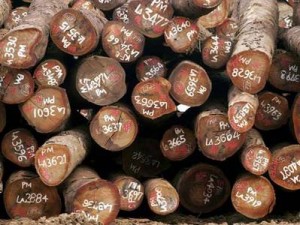 Former State House Chief of Staff, Dr. Richard Konteh, timber entrepreneur Alie Suma and Customs Officer Leslie Peter Crosby were last Friday remanded at the maximum security prison at Pademba Road after bail application by their respective lawyers was turned down by presiding magistrate Komba Kamanda.
The atmosphere at the main Law Courts building in Freetown was tense as relatives and friends of the erstwhile minster and State House Chief of Staff and his co-accused were seen wailing when the prison vehicle drove off.
Defence counsel Pa Momoh Fofanah, in his bail application for the second accused Dr. Richard Konteh, submitted that the accused cannot falsify his own document, noting that the allegation before the court should not warrant refusal for bail.
Lawyer Julian Cole, who represented the first accused Alie Suma, said the latter is an employer for some nine hundred and fifty (950) Sierra Leoneans who are yet to receive their salaries because of his incarceration, and that the accused has no means of fleeing the jurisdiction.
In his reply, lead prosecution counsel Monfred Sesay said the charges are felonious and urged the magistrate not to grant bail.
Magistrate Kamanda reasoned with the prosecution by refusing to grant bail and adjourned the matter to today, 30 June.
The accused were arraigned on seventeen counts of conspiracy to defraud contrary to law, forgery, uttering forged documents, and wilful evasion of export duty, contrary to section 77(c) of the Customs Act of 2011.
According to the prosecution, the accused on diverse dates between 1st February and 31st May 2014 in Freetown, with intent to defraud, conspired with other persons to evade the payment of export duty to the tune of four billion, forty-five million, eight hundred and eight-two thousand and twenty Leones (Le4,045,882,020,00).
The prosecution also alleged that Ali Suma and Dr. Richard Konteh, on diverse dates between 1st and 28th February in Freetown, with intent to defraud, forged a letter titled "export of value added process timber" dated 26th February, 2014, purporting to show that an open-ended clearance was granted to Suma to export value added process timber.
The prosecution continued that Suma on 27th February, 2014, altered a certain document, purporting same to be from the Office of the Chief of Staff, giving clearance to export unlimited number of containers of value added timber, knowing same to be forged and with intent to defraud the state.
Also, the prosecution alleged that the first accused (Suma) on 1st February and 31st May, 2014, in Freetown, evaded export duty to the value of four hundred and fifty-four million, five hundred and ninety-four thousand, seven hundred and seventy Leones (Le454,594,770) in respect of 69×20 feet containers loaded with value added process timber for export.