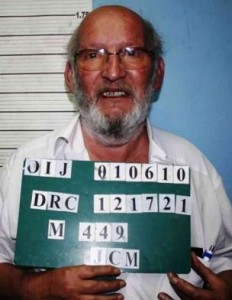 The founder of a French company that makes breast implants linked to a health scare was arrested Thursday, the French national police said. Jean-Claude Mas, founder of Poly Implant Protheses, or PIP, was detained in Six-Fours-les-Plages, near Toulon in southern France, police said.
PIP Director Claude Couty was arrested around the same time in nearby La Seyne-sur-Mer, and investigators searched his home, according to the French police. Mas was arrested in connection with an investigation into manslaughter and involuntary harm following the cancer death of a French woman with PIP implants in 2010, police in Marseille said.
Prosecutors opened the probe in December in Marseille. Marseille police and and public health officials are conducting the investigation, police said. PIP implants have sparked health scares in Europe and South America.
A French attorney representing women with implants welcomed the arrest of Mas, though he said it could have come sooner. "I don't expect much from his hearing as we have already heard his lack of respect with regard to all of the victims," said the lawyer, Philippe Courtois. "He will undoubtedly say there was no problem with the gel, but that is not his decision to make," Courtois added.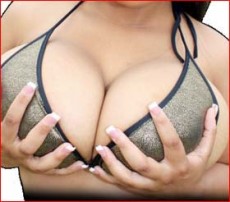 An estimated 300,000 women in 65 countries received breast implants from the company. The implants were banned in 2010, and the company went bankrupt later that year. The implants are not approved for use in the United States. French authorities announced last month that the government would pay for the removal of the bankrupt company's implants, which a British medical group says were made from "nonmedical grade silicone believed by the manufacturers to be made for mattresses."
German medical groups recommended this month that women seek removal of PIP breast implants, saying they need not hurry but the devices could pose eventual health problems. Authorities in France and England have dismissed fears of cancer from the implants but have said the devices are prone to rupture and could cause inflammation, scarring and fibrosis.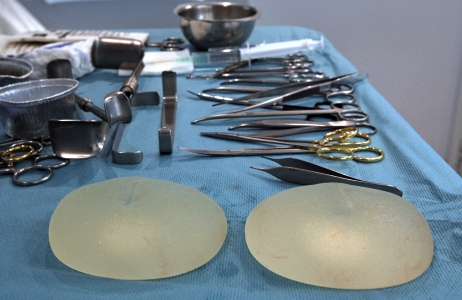 More than 500 French women have had the implants removed since last year, according to the French government agency that evaluates the safety of medical products. Since then, more than 1,000 implants have ruptured, the agency said. The British government says there is still no statistical data to show that PIP implants are either toxic or more prone to rupturing than others.
"Our advice remains the same that there is not sufficient evidence to recommend routine removal. We have always recommended that women who are concerned should speak to their surgeon or GP," British Health Secretary Andrew Lansley said in a statement.
"The National Health Service will support removal of PIP implants if, after this consultation, the patient still has concerns and with her doctor she decides that it is right to do so," he said.
"We believe that private health care providers have a moral duty to offer the same service to their patients that we will offer to NHS patients — free information, consultations, scans and removal if necessary."