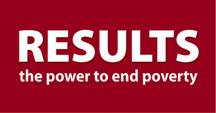 WASHINGTON: On the week marking the 10 year anniversary of the Global Fund to Fight AIDS, Tuberculosis and Malaria, Professor Jeffrey Sachs and Tedros Adhanom Ghebreyesus, Minister of Health for Ethiopia and former board chair of the Global Fund, will participate in a media briefing by teleconference to discuss the current funding crisis that has forced the Global Fund to stop making new grants for the next two years.
The Global Fund has financed and catalyzed unprecedented success over the past decade, and currently saves an estimated 100,000 lives each month. Now, due to projected donor funding shortfalls, new Global Fund efforts to scale-up life-saving health programs are in jeopardy.

What: Media briefing call highlighting the Global Fund's success over the past decade and the struggle it now faces due to the current funding crisis

Who: Professor Jeffrey Sachs, Director, The Earth Institute, Columbia University
Tedros Adhanom Ghebreyesus, Minister of Health for Ethiopia
Joanne Carter, Executive Director, RESULTS Educational Fund; member of the Strategy, Impact and Investment Committee of the Global Fund board
When: 10:00 ET/15:00 GMT/16:00 CET/18:00 EAT Thursday, January 26, 2012

How: To join the media teleconference, please dial 1.888.409.6709 (toll free) or +1.816.249.4915 (international) and enter conference ID number 46443308. Please RSVP to Blair Hinderliter at bhinderliter@results.org if you plan on joining the call or if you need assistance in joining the call (i.e., would need to be dialed out to).
International dial-in numbers for your convenience: France: 0800909322; UK: 08000288438; Switzerland: 0800891753
RESULTS Educational Fund (http://www.results.org) is committed to educating the public, the media, and leaders about issues related to poverty and hunger in the United States and abroad. We hold public forums, train citizens in democracy, hold media conference calls to share the latest information, and produce quality oversight research to determine the effectiveness of programs for the poor.
For more information, contact:
Blair Hinderliter
RESULTS Educational Fund
+1 202 783 4800 x126
bhinderliter@results.org