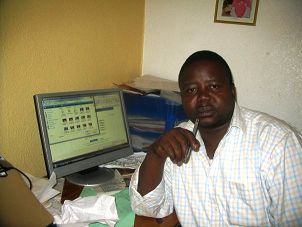 There are reports that certain areas including Kailahun and Bombali Districts have been subjected to "lockdowns"; apparently to "force people to register". In another instance, it has been reported that pupils have been barred from entering classrooms if they cannot prove that they have registered for Presidential and legislative elections next year. Phew. Wonders will never end. At face value, the DRIVE to get people to register for their civic duty is a laudable exercise .Every well -meaning citizen should see voting in their country's representative elections; irrespective of the domain or political nomenclature as a CIVIC duty. It is a civic sacrament.  
So, the government's drive in this direction should be lauded and thumbed up. Voting in any society should not be seen or treated as a privilege, but as a RIGHT and DUTY by any citizen. Or that is the expectation. This is especially so in a democratic and free society; where such elections are expected to be free and fair. But what sounds very troubling is the manner in which such an exercise has been carried out, that has left many thinking whether we are living the George Orwellian dream. Many have been left concluding that this is over the top, while others will see it as "voter caging". Our authorities would be wise to remember that voters tend to reject overreach and distraction.
 I am not sure if there is any provision for such in our constitution. Forcing people to register or vote technically takes the free and fair element out of the whole process. And if I should ask, are people required to declare the party they intend to vote for as well? I know that I may be taking the biscuit here, but I am fast becoming surprise-proof when it comes to our politics these days. And to make matters worse, reports have it that the exercise ends on 16th April; just 10 days to complete. Phew.
Judging by such an action by our authorities as reported, (I hasten to add) does that beg the question why are people turning up their noses at their civic duty? Is that something the authorities should be asking and trying to address? For starters, there have been lots of complaints that the process is so laborious that it loses any hint of appeal. Many people have described the process as so time consuming, lasting several hours. In addition, some people feel that some of the questions are so inappropriate or inapplicable that it will require an Einstein to answer. I once heard of questions along the lines of "what age was your mother when you (registrant) were born? In the kind of society that we live in, how many people will ask their mothers such a question? I know of better ways to attempt suicide or initiate homicide.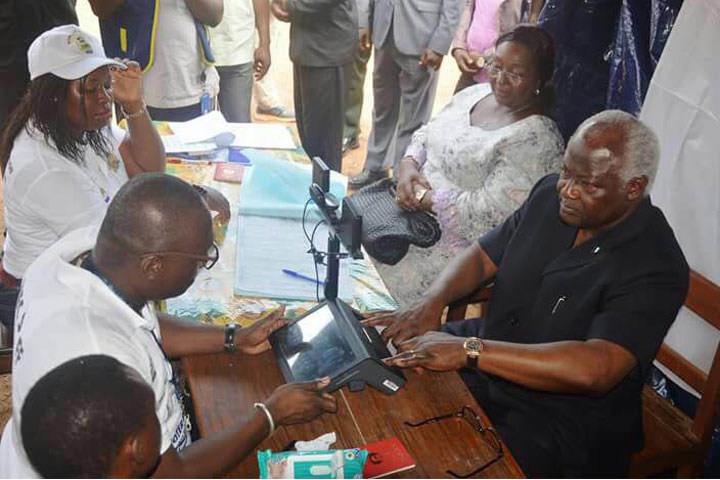 We are all aware of the government's effort to go digital with most of our public services. That is admirable. But as we all know, technology also comes with its own headaches and some of these glitches can be unavoidable; more so in our 6th world environment. But in trying to register for voting, are the questions also geared towards getting information to populate census related statistics? Is this an exercise of 2 for the price of 1? I do not profess to be a specialist in demographic studies, but I struggle to see how much relevance such a question could have. Or are we trying to quantify the rate of teenage pregnancy, by asking the age of someone's parent at the time of their birth?
Another issue that the authorities could have considered for this supposed lack of interest in the process is voter apathy. Is there a possibility that voters have become plain apathetic about politics? Do voters now think that it is not worth the inherent stress that comes with the whole voter registration? Have they lost their enthusiasm? I hope not. Have people lost hope and confidence in our political system? Have they lost confidence and hope in our politicians? Is politics an expensive past time for the few now? But if so, you don't need to pass an NPSE exam to figure this out. Instead of conjuring what many will see as draconian methods to corral people into what should be an exercise of free will, should the authorities not be raising their noses to smell the coffee?
If the government is desperate and rightly so, to get as many people to register for the elections; which is its duty and a good one at that, should that gesture not be extended to its citizens in the diaspora? Many in the diaspora have been left feeling disenfranchised by their inability to take part in our elections. As a result, many feel like outsiders; or better still, FOREIGN CITIZENS. Come to think of it, is it not the actions or lack of them by our leaders that is responsible for much of the exodus in the first place? Take a look at our resources and try to justify why many have become voluntary exiles today. For God's sake, someone just stumbled over a 906 carat diamond last month. With proper management and accountability, 90% of Sierra Leone visa applications to the west should be marked "TOURIST".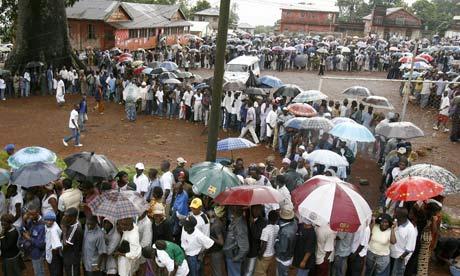 Interestingly, the presidential aspirants have not missed the trick to court the support of those in the diaspora. During their "manjalaji" (fund raising) activities in the West, some have been heard imploring citizens in the diaspora to "go and register" in Sierra Leone; as if there was a free ride waiting on the runway. The gesture is cool, but wouldn't it be easier to provide such a facility in all the embassies and consulates in the first place? What does it take to re-enfranchise our people? Are people in the diaspora only good for their remittance value? Try quantifying how many households are Western Union friendly. Then you can begin to fathom the contribution that people in the diaspora are making towards our economy.
 But again, there are some people who feel that those in the diaspora are only considered important for "fundraising" value. There are those who will argue that this is not true. As a matter of fact, Ernest Bai Koroma's government created the office for diaspora affairs; the first of its kind. Wow. We know that voters don't decide issues, they just decide who will decide issues. If our democracy is to succeed, voters must have faith in the electoral process. There are some who will dismiss such concerns as voter ignorance. But we should remember that the ignorance of one voter in a democracy impairs the security of all. "Democracy cannot succeed unless those who express their choice are prepared to choose wisely. The real safeguard of democracy, therefore, is education." (Franklin D. Roosevelt).
Voter turnout comes down to organizing, educating and activating. Get into activation mode. IT IS YOUR RIGHT.
Who said that stupidity is a handicap, in politics?
Don't forget to turn the lights off when you leave the room.