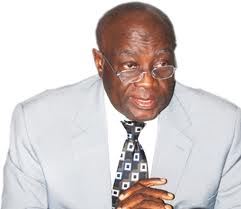 Minister of Information and Communications, Alhaji Ibrahim Ben Kargbo was faced with embarrassment yesterday in the Well of Parliament when he was chastised for improper presentation of a Government motion for the ratification of the African Telecommunications Union Constitution earlier tabled in Parliament on April, 17 2012.
The document, the African Telecommunications Union passed in 1999 in Cape Town, South Africa. The Minister's ordeal started immediately after he moved that the "agreement" and the "constitution" be ratified by the House of Parliament.
Members from the main opposition SLPP sprang to their feet to lambast the Minister; particularly Hon. Mathew Nyuma from Kenema District. He observed as a start, "The House of Parliament in Sierra Leone, by constitution, cannot ratify any other constitution or agreement by any means from other institutions or countries other than ours. Otherwise the House can adopt other documents or treaties from other institutions and countries."
The controversy was observed from the Order Paper (a paper which introduces parliamentary proceedings). The document read, "Be it resolved: that this Honourable House ratifies the following agreement which was laid on the table of the House on Tuesday, 17th April, 2012; the African Telecommunications Union Constitution of the African Telecommunication Union in Cape Town 1999."
When the anomaly was brought to the attention of the Speaker by the SLPP MPs as to whether they were being asked to "ratify" the agreement or the constitution. The Minister, prompted by the Acting Majority Leader of the House, admitted that issue of "agreement" be deleted from the order paper, since the purpose of the motion was to "ratify" the African Telecommunications Union Constitution.
The Acting Majority Leader, Hon. Suffian Kargbo in an apparent attempt to convince the House buttressed that the word "agreement" and "constitution" could mean the same given the fact that a constitution "is an agreement by all and sundry". In this case, Hon. Suffian Kargbo assumed that the insertion of the word "agreement" might have been a typographical error. As result, the Speaker asked whether the aspect of "agreement" be deleted, and was accepted by both the Minister and the Acting Majority Leader.
The Speaker then asked the Minister to again move another motion following the amendment, but he, the Minister, still moved that the house "ratifies" the constitution of the African Telecommunication Union, which the MPs, buttressed by the Speaker, nosily refuted on the ground that the house cannot ratify another constitution. Even when some MPs from the Majority brilliantly attempted to defend the situation, by sending pieces of notes to the now bewildered Information Minister, the issue could still not beat the competence of Parliament.
The Speaker, Nathaniel Abel Stronge in his wisdom, deferred the hearing to another sitting so that the necessary correction and neatness of the procedure on the Order Paper could be made.