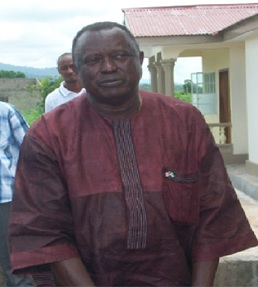 Information filtering into this medium confirms that the Mayor of Kenema City, Chief Brima Kargbo, has left for eternity after short illness.
Chief Kargbo, though was said to have been sick for years, but my keen observation during my last visit to Kenema in March/April this year proved that he was more obsessed with strategizing plans on how to do his best for the Sierra Leonean main opposition (SLPP) ahead of the forthcoming presidential and parliamentary elections in the country, than medication. The old SLPP loyalist was visibly fit to withstand any political challenge – even form JB Dauda and Chief Suwu who he referred to as "betrayers who are now constantly dressed in the reds".
One of his last political statements I could still remember was when he was responding to questions I personally asked him regarding the expiration of his tenureship as Major of the city: "I know that Chief Suwu and JB Dauda are hoping to replace me with an APC candidate in order to prove their loyalty to President Koroma ahead of the electioneering process; but they can only succeed over my dead-body", he firmly stated. And now he is dead…
Chief Brima Kargbo, whose tenureship left no credible record as mayor of the headquarter town of the Sierra Leonean diamondiferous region, will be sorely missed by many.
May his soul rest in perfect peace