By Abdulai Mansaray, UK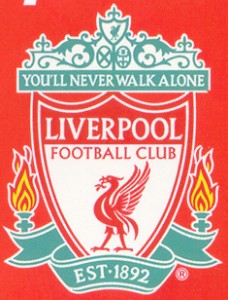 The English Football Association charged Luis Suarez of Liverpool Football club with misconduct and in the bargain, banned him for 8 games and fined £40.000 for making a racial slur or remarks against a fellow professional, Patrice Evra of Manchester United. The week has also seen John Terry, the Chelsea and England captain charged with making racial comments to another professional. Unlike Chelsea FC, who has shown a dignified support for their captain in these sordid affairs of our time, Liverpool has gone to town with not only blind loyalty but also with some childish displays. Since the charge against Suarez, the club has backed him irrespective of the evidence. It is Christmas and it is the season for pantomimes; but Liverpool FC is getting ahead of itself here.
On Wednesday night, Liverpool players wore T-shirts with the picture of Saurez emblazoned during their warm up; as a show of support or in defiance to all that Suarez "will never walk alone". The club seems to generate an "us" and "them" siege mentality. This view has been further buttressed by the fact that it involved a Manchester Utd player, their sworn tribal foes. Glen Johnson, a "black" player was also drafted in to wear the shirt. One cannot be sure if he did so under duress, by design or team ethic. The irony is that Glen may have been a subject of racism but he will find little sympathy in the future, if he is the subject of such behaviour come the European Championship. You wonder whether he may have suffered from a bout of identity crisis or split personality. That irony was not lost on former Liverpool player, John Barnes who described the whole process a "witch hunt". Barnes is no stranger to racism, but to it a witch hunt, on the basis that Suarez is ignorant of the culture of racism is a bit rich.
Liverpool FC plans to appeal against Suarez's ban, even though they are yet to receive a copy of the FA's findings. Championed by their manager Kenny Dalglish, the team stated that "we totally support Luis and we want the world to know that" "we know that he is not racist". Yes I know that too, but he made a racial remark against another individual. This is where Liverpool Football club can pass as a euphemism for Liverfool. The FA never charged Suarez for being a racist but for making racists remarks. Lord Ouseley, the chairman of anti-racism group Kick It Out, summed up the distinction, "This charge is not saying Luis Suarez is a racist. It's saying, on this occasion, he used racist language". Liverpool FC seems to be suffering from blinkered loyalty, to such an extent that they miss the whole argument. Refusal to believe until proof is given is a rational position; denial of all outside of our own limited experience is absurd. Roy Atkinson, whose football commentary quips are sorely missed, was sacked because he made a racial remark against Desailly. He is not a racist. He was one of the first mangers to sign black players, but he made an error which he has since paid for; dearly at that.
Indications are that, Suarez did not deny using the said remarks. He implied that the intent was not racist. In his defence, he puts it down to cultural differences. Well, the Suarez brigade would be pleased to know that racism isn't born, it's taught and cultural values determine behaviour. In the transmission of human culture, people always attempt to replicate, to pass on to the next generation the skills and values of the parents, but the attempt always fails because cultural transmission is geared to learning, not DNA. By pleading innocence on the grounds of ignorance or cultural difference is in itself an indictment on the South American culture and people; when you consider that anything South American is incomplete without Brazil; a country that is largely viewed as "black". When his arch defendant Gus Poyet, cited his country's seeming acceptance of such behaviour, you could be forgiven to accept that his country is therefore culturally bankrupt.
You would understand if his club appeal against the severity of the ban, but to blindly appeal against the charge wholesale has exposed the club to making a fool of itself. Unlike Liverpool FC, the Uruguay FA has supported Suarez from a seemingly patriotic standpoint. Patriotism, the virtue of the vicious can be fierce as a fever, pitiless as the grave, blind as a stone and as irrational as a headless chicken. In this case, we see how blind patriotism has been kept intact to provide Suarez with a moral consolation and a psychological basis for denial; a symptom that seems to afflict Liverpool FC. Suarez may want to plead ignorance in this case, but when does ignorance become racism? Suarez may find sympathy from Blatter the Blabber, but racism should not be a refuge for the ignorant; because it seeks to divide and destroy. It is the enemy of freedom and deserves to be met head-on and stamped out.
Interestingly, Suarez is not a stranger to indiscipline when you think of it, and he boasts of an unenviable rap sheet. When he moved from Groningen to Ajax in 2007, he was named player of the year in 2008-9, but was also suspended for both fighting with a teammate and for getting seven yellow cards. In 2010-2011, he was involved in an incident during which he bit the shoulder of PSV player Otman Bakkal in a match. This act earned him the nickname the "Cannibal of Ajax" and was suspended for seven games. Liverpool signed him in January 2011 while suspended. During the 2010 World Cup in South Africa, he made headlines for the most controversial moment of the occasion, which had hitherto been one of the best tournaments ever staged by preventing a goal by Ghana. He was labelled a cheat and villain. So it is not like Liverpool signed a saint of the game. Suarez joined Liverpool with a lot of disciplinary baggage. Discipline is the refining fire by which talent becomes ability. It is the bridge between goals and accomplishment.
The club has totally failed a PR test and are in denial; a common tactic that can be used to substitute deliberate ignorance for thoughtful planning. They seemed to spend more energy in showing their support for Suarez during the warm up than during the game itself; which saw them draw a blank against a lowly Wigan side in the bottom half of the league table. After spending over £100 million on new signings, their promising start to the season is now at risk of imploding right in front of their eyes; courtesy of their PR disaster. With this amount spent, finishing in the top four positions was a minimum requirement and a dead certainty that is now becoming a pipe dream. Roy Evans, former manger once said that "Liverpool without European football is like a banquet without wine". If this is to be the final outcome of the season, they will look back in anger and question whether Suarez was worth the distraction.
The race row facing English football has had legs over the past few weeks. One thing is for sure though; Kenny Dalglish and the club have not acted with any iota of class or dignity. They have thrown their support behind Suarez without any hint of a point of argument. Liverpool goalkeeper Pepe Reina said that Suarez has been crucified. At least you can admire him for his sense of irony, considering that Jesus Christ was crucified following his birth on Christmas day. This episode has left a bitter taste in everyone's mouth. The BBC TV pundit Alan Hansen had to apologise for describing black players as "coloured". The subject of race has become so tetchy that some people find it hard to call someone "black". Some see the use of "coloured" as more politically correct; which in fact is more insulting.
A "white" friend once referred to me as "coloured". I reminded him that I am black and that "black" is an adjective that describes my colour; and that he should not be scared of calling me black, as long as it was not used in a derogatory way. In the bargain, I reminded him that if anything, he was the coloured one because; he went blue when cold, red when angry and purple when dead. We laughed about it and thankfully, he saw the funny side. Unfortunately, the world is becoming less tolerant. Society should know that there is strength in our differences, and human diversity should make tolerance more than a virtue but a requirement for survival. Tolerance is the best religion and difference the essence of humanity. We just need to embrace our differences until our differences make no difference in how we are treated (Yolanda King). It's cold and it's the credit crunch; but don't let the milk of human kindness cuddle in your veins.
Don't forget to turn the lights off; this is Anfield.