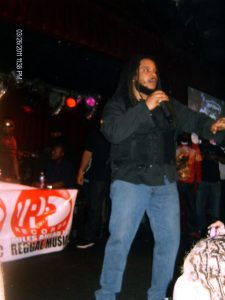 The eighteen city tour which began Friday at the Jomeokee Festival in Pinnacle, North Carolina includes performance dates in Aspen, Baltimore, Boston, Chicago, Denver, Philadelphia to name a few, will make a stop at Irving Plaza in New York City on Tuesday, September 18, 2012 for an early show with opening act reggae dancehall artist Spragga Benz before climaxing at the House of Blues in West Hollywood, California on Sunday October 7, 2012.
"I am coming to Irving Plaza once again to deliver righteousness to the people in fine style, so come and check me out," he declared during a phone interview I conducted together with producer Rosse Taveras on Pacifica Network station WBAI, 99.5 FM in New York City and was also aired on African New Dawn Radio on WRSU, 88.7 FM at Rutgers University in New Brunswick, New Jersey.
Tuesday's engagement will be his second in the city in less than six months after his sold-out performance at The Best Buy Theater In March with his two siblings Damian Jr. Gong Marley and Julian Marley.
Last year, his critically acclaimed album Revelation part 1: The Root of Life released on Universal/Ghetto Youths earned the Best Reggae Album Grammy Award. He said he plans to release an eclectic follow-up Revelation Part 2: The Fruit of Life.
"I am a big fan of music in general, I listen to anything that sounds good to me it doesn't matter where it is from if it sounds good to me then I like it," he commented responding to a question about the eclectic sound in his music during our recent interview. "Also, again going back to my legacy if you check my father's music it has always incorporated other influences; you will hear a blues guitar or a harmonica on one sound and you'll hear soul or rock style soul on another or just the chords he chose to play is not your typical reggae … So I've grown around the influence of incorporating other influences in music, this is part of us being true to the music that we love and want to make," he added.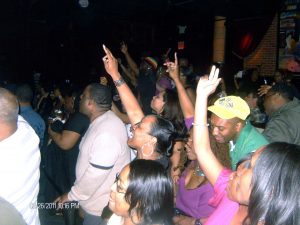 Stephen has come a long way since his official debut in 1979 with his siblings Ziggy, Cedella and Sharon collectively known as the Melody Makers. As an eight-time Grammy Award winner, Stephen holds
the record for the most Grammy Awards for Best Reggae Album, with six wins total (three times as a member of the band Ziggy Marley and the Melody Makers.)
Video link for Stephen Marley's "Made in Africa" single from Revelation Part 1: The Tree of life: http://www.youtube.com/watch?v=dkerRz1adDU&feature=related
Stephen Marley's complete US Tour Guide – September/October 2012:
FRI SEPT 14 PINNACLE, NC @JOMEOKEE MUSIC FESTIVAL
SAT SEPT 15 BALTIMORE, MD @CHARM CITY MUSIC FESTIVAL
MON SEPT 17 BOSTON, MA @PARADISE ROCK CLUB
TUE SEPT 18 NEW YORK, NY @IRVING PLAZA
WED SEPT 19 PHILADELPHIA, PA @TROCADERO
FRI SEPT 21 MINNEAPOLIS, MN @MILL CITY NIGHTS
SAT SEPT 22 CHICAGO, IL @VIC THEATRE
MON SEPT 24 LAWRENCE, KS @GRANADA THEATRE
TUE SEPT 25 DENVER, CO @OGDEN THEATRE
WED SEPT 26 FT. COLLINS, CO @AGGIE THEATRE
FRI SEPT 28 ASPEN, CO @BELLY UP ASPEN
SAT SEPT 29 SALT LAKE CITY, UT @IN THE VENUE
MON OCT 1 SEATTLE, WA @ THE SHOWBOX
TUE OCT 2 PORTLAND, OR @ ROSELAND THEATRE
WED OCT 3 REDWAY, CA @MATEEL COMMUNITY CENTER
THUR OCT 4 SAN FRANCISCO, CA @THE FILLMORE
SAT OCT 6 SOLANA BEACH, CA @BELLY UP TAVERN
SUN OCT 7 WEST HOLLYWOOD, CA @HOUSE OF BLUES
(Tour dates are subject to change)