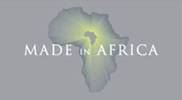 LONDON, November 22, 2011/ — African visionary and international designer, Ozwald Boateng, in collaboration with Nigerian businessman, Kola Aluko, and Nigerian oil and gas company, Atlantic Energy Drilling Concepts Limited ("Atlantic Energy" – http://www.atlanticenergy.com), has agreed to establish a multi-million dollar charitable organisation, Made In Africa Foundation, to focus on first-stage funding of infrastructure projects in Africa.
The Foundation will provide "first mile" finance to Africans and African businesses involved in the development of major infrastructure projects in the region. Finance will be awarded for the drafting of feasibility studies and business plans ahead of seeking project finance from sources such as private equity, development finance institutions and commercial banks.
Infrastructure development is the key factor in the transformation of sovereign economies from developing to emerging market status. According to the International Finance Corporation, the estimated financing requirement to close Africa's infrastructure deficit amounts to US$93 billion annually until 2020. Much of this money is available, but it cannot be applied until the requisite business plans and feasibility studies have been developed to enable capable sponsors and funding to come together. A lack of capital to get to this stage has meant that many opportunities have not been pursued and few projects have been undertaken by Africans or African businesses.
Made In Africa Foundation and Atlantic Energy plan to initially finance independent power project feasibility studies across Africa, and the Ugandan urban renewal master plan for Kampala's Naguru Nakawa redevelopment.
Ozwald Boateng commented: "It's a well-known statistic that US$400 million of funding for feasibility studies and master plans across sub-Saharan Africa would develop over US$100 billion of infrastructure projects, which in turn would create a trillion dollars of value across Africa. The first step is often the hardest and we have created this Foundation with Atlantic Energy to make that step easier for Africans."
Dayo Okusami, General Counsel and Executive Director of Atlantic Energy, added: "Atlantic Energy's philosophy is based on the pillar of Enduring Commitment − an abiding promise towards corporate responsibility for the sustainable development of infrastructure projects in Nigeria and others parts of Africa. Atlantic Energy is pleased to be a founding donor and supporter of this exceptional charity and we look forward to fostering a continent-wide push for sustainable infrastructure development. In this regard, Atlantic Energy Drilling Concepts Limited has committed to underwrite US$7 million for the independent power project feasibility studies, the Ugandan urban renewal master plan, as well as the Foundation's running costs for the first three years."
Distributed by the African Press Organization for Atlantic Energy.