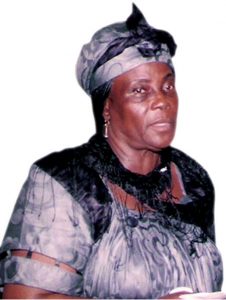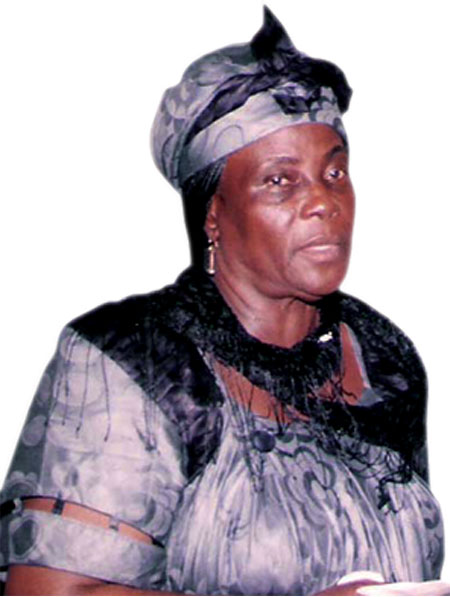 President Koroma's mother Mrs. Alice Koroma and her sister Mrs. Jenny Conteh graced the occasion past week at Kamabai village during the launch of SLRTC Bus service to the area, starting with the bus which bears the inscription 'Sylvester Fornah Koroma' which is the name of the late husband of Mrs. Koroma and the President's father.
The show was polished with the conspicuous presence of members of the Limba Descendant Association who were dressed in white T-shirt moving in and out of the newly constructed and magnificent conference center. The building has a portrait of the President boldly hovering on its frontage, bearing an inscription underneath which read "this our son with whom we are well pleased".
The ceremony was face-lifted with highly skilled traditional dancers, among them the 'matorma', who entertained every dignitary present, but especially the President's mother and her entourage.
The launching ceremony of the bus service, in actual fact, was short. The bus was driven securely in the compound of the conference hall so that Mammy Alice would easily walk to cut the tape. It apparently took the old woman (Mrs. Koroma) about twenty minutes to leave the stage and come down to the frontage of the building to perform her task. She was painstakingly aided-with her four legged walking stick, by one of her aides to come down the steps.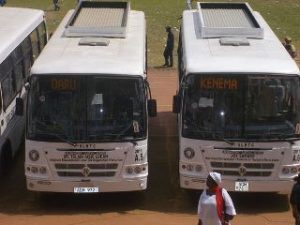 In cutting the tape, she said in a thrilled voice "this bus is named Sylvester Fornah Koroma, and I hereby commission it in the name of the father, the son and the holy spirit-Amen."
The Paramount Chief of Biriwa Limba chiefdom PC Alimamy Salifu Mana Kalawa III was practically restless as he moved every nook and cranny of the fairly big village to put things together. He expressed delight over what he considered "a reli
ef in the area of transport system for my people."
He said the bus service to Kamabai has ceased over a decade in the chiefdom and that he "appreciates the effort of the Sierra Leone Road Transport Corporation for bringing government bus back to the people of that chiefdom and its environment", adding that the initiative has virtually addressed part of his challenges in the chiefdom.
SLRTC Operations Coordinator Tamba Kaimachiande said "the bus has come to Kamabai and it is here for good. Nothing will stop the movement of the Kamabai to Freetown bus as long as we have started operating it. He directed that the bus will be accessible at Bus Station and Kissy Shell.
The Finance Manager Isaac Conteh said "the cost is twenty thousand Leones (Le20,000)."