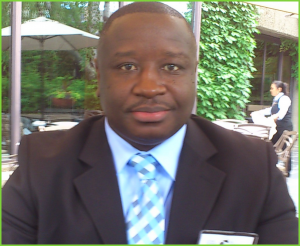 Freetown, March 6, 2017: The public will recall that in January this year, during my visits to different districts, I called for peace in the SLPP. On January 19, 2017, in a letter to the Political Parties Registration Commission (PPRC) calling for its mediation, I identified two dimensions of the problem in the SLPP. These were first the intra-executive impasse and second the controversy surrounding the 39 constituencies. Through the efforts of the Ever Green Initiative, a peace meeting was convened that brought all intending aspirants and other stakeholders together. In that meeting, a Joint Communique was signed and later presented to the National Executive Council (NEC) on February 14, 2017. The NEC Resolution reversed all suspensions and expulsions since 2013 which led to the reinstatement of the elected National Chairman and Leader, Chief Somanoh Kapen. The NEC meeting also resolved that a Special Committee re-assesses and re-examines the case of the 39 constituencies in light of the Court Ruling of February 15, 2017.
The Court ruled in favour of the defendants by refusing to declare null and void the elections in the 39 constituencies which was the relief sought by the plaintiffs. The core arguments before the Special Committee crystallised around two (2) irreconcilable views "(i) ignore the ruling and cancel (not redo) all 39 disputed lower level elections and (ii) respect the rule of law and avoid opening a Pandora's Box of unintended consequences". The Special Committee (with only 1 dissenting view out of 5) finally recommended to NEC that the Party upholds the Court Ruling. It is expected that a NEC meeting scheduled for March 11, 2017 will discuss the recommendations of the Special Committee. Whilst awaiting this NEC meeting, the plaintiffs have gone ahead and filed an appeal with a view to overturning the High Court ruling. While I recognise it is their right to appeal, I should state that their action constitutes a breach of the NEC Resolution of February 14, 2017 and the Party's Code of Conduct. Also, I personally think this appeal is premature as the recommendation of the Special Committee is a matter for the consideration of NEC.
As a key stakeholder, I will continue to appeal to fellow intending aspirants and the general membership to exercise utmost restraint. I also wish to reaffirm my commitment to the peace process, the rule of law and constitutionality. I would therefore urge the peace mediators to continue their efforts towards achieving sustainable peace within the SLPP and hereby assure them of my continuing support. 
Brig. Rtd. Julius Maada Bio
Aspirant for the 2017 SLPP Flagbearer Election