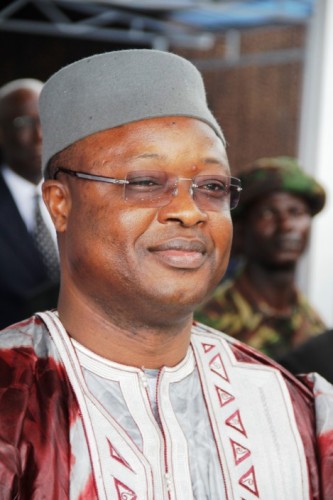 Sierra Leone's Vice President is scheduled to arrive in the Kingdom of Saudi Arabia on Tuesday, 14th August, 2012 to attend a two-day Extraordinary Islamic Solidarity Conference to be held in the holy land of Mecca from the 14-15th August 2012.
Hon. Alhaji Abubakar Sidique Sam Sumana who is deputizing His Excellency the President, Dr. Ernest Bai Koroma is leading a nine – man delegation, including, Presidential and Public Affairs Minister, Alhaji Alpha Bakarr Sahid Kanu, Deputy Minister 1, Ministry of Education, Science and Technology, Dr. Algassimu Jah, President of Imam Council, Alhaji Yayah Deen Kamara, among others.
The Fourth Extra-Ordinary Islamic Summit was initiated by Saudi Arabia's King Abdallah Bin Abdul Aziz Al- Saud, Custodian of the Two Holy Mosques. The summit, according to a senior Saudi Foreign Ministry official, is aimed at strengthening Islamic unity and solidarity, adding that, the Syrian crisis would top the agenda amid mounting international pressure on Damascus.
Invitations have been extended to heads of states of the 57-member states of the Organization of Islamic Cooperation (OIC) across Africa, Asia, Europe, the Middle East and Gulf States to attend the conference. The Fourth Extra-Ordinary Islamic Summit will be preceded by two meetings, the first at the level of senior officials and the second at the level of Foreign Ministers to prepare for the heads of states meeting.
The OIC is the second largest inter-governmental organisation after the United Nations with a membership of 57 countries. Sierra Leone became a member in 1972 under the presidency of Late President Dr. Siaka P. Stevens.