More than 180 African non-governmental organizations will be feted for their work in advancing adolescent sexual and reproductive health, improving access to quality education and increasing youth employment in Sub-Saharan Africa during the Segal Family Foundation (SFF) two day July 9 – 10, Leaders in African Development 2015 Annual Meeting at the Hyatt Regency Hotel in Jersey City, New Jersey.
Among those being honored this year are Grace Françoise Nibizi, Founder & Executive Director of SaCoDé who will be receiving the "Rising Star" Award; Obed Kabanda, Executive Director of ACODEV, receiving the "Angel For Africa" Award; Spès Nihangaza, Legal Representative of FVS-AMADE, receiving the "Grassroots Champion" Award. And Stephanie Weiland, Executive Director of LifeNet International, will be receiving the "Systems Innovator" Award.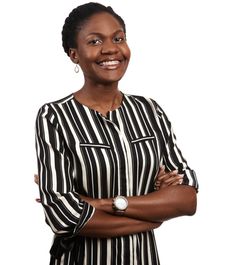 Keynote addresses will be delivered by distinguished speakers who themselves were previously recognized by SFF as leading the best organizations solving the biggest challenges facing the continent.
The keynote speakers include Misan Rewane, CEO of West African Vocational Education; Dr. Rajesh Panjabi, Co-Founder and CEO of Last Mile Health; and Humphrey Nabimanya, Founder of Reach a Hand Uganda.
Ms Rewane, CEO of West African Vocational Education (WAVE), whose organization was previously awarded said in a statement "The essence of Segal Family Foundation to organizations like WAVE is the long-term consistent and unrestricted support for a range of innovative models all tackling big and complex social problems on the African continent."
She said "The strong connections to targeted capacity building programs like the Aspen New Voices Fellowship and to other learning networks like the Cordes Fellowship has been remarkably beneficial."
On her organization's expansion to other African countries, Ms Rewan said "WAVE still operates in Nigeria only with a focus on national expansion in 2016-17 and regional expansion from 2017. To date we have trained 244 unemployed youth and placed 70% of them in jobs with another 10% self-placing into jobs on their own, entrepreneurship or returning to post-secondary education."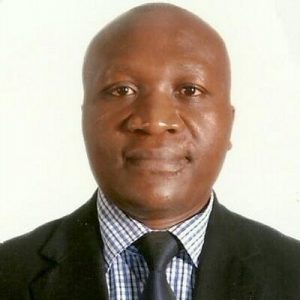 In 2015 SFF will distribute $12 million in funding to 200 organizations in 20 countries in Sub Saharan Africa. According to SSF website, first-time grants to Grassroots Innovators and Systems Innovators typically range from $10,000 – $40,000. While first-time grants to learning Partners range from $30,000 -$50,000. Most grant commitments last twelve months.
Additional highlights of the SFF annual meeting will include the 3rd Annual Pitch Competition where a select number of partners will get a chance to pitch their ideas for a chance to win $5000.
The event returns to State of New Jersey in the United States of America after being hosted in Tanzania in 2014. Most importantly, the meeting will be an opportunity for attendees to celebrate each other's works, and honor a select group of leaders who have excelled in the past year.
Founded in 2004 by Barry Segal, SFF finds visionary grassroots organizations, progressive donors and collaborative international NGOs to implement, refine and scale the most effective, locally appropriate solutions to improve the well-being of youth across Sub Saharan Africa. After the sale of Mr. Segal's company, Bradco Supply Corp, a trip to Rwanda awakened his interest in the development and promise of Sub Saharan Africa. The Segal Family Foundation has given over $30 million to date to its grantees.