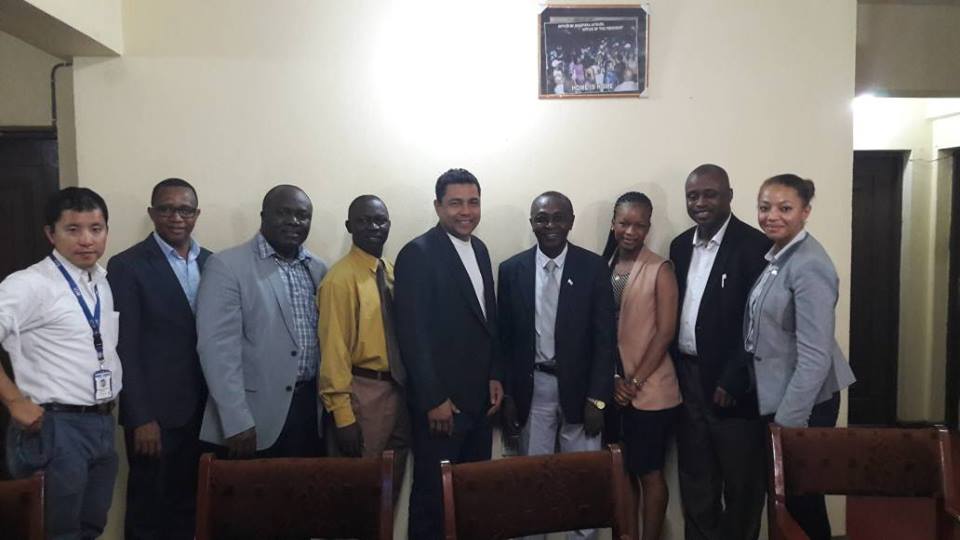 A team of Sierra Leonean Diaspora Medical professionals from United Kingdom, Switzerland and the United States of America are in Sierra Leone to deliver free medical services in the Kailahun District. The medics are in country to take part in the second phase of the Migration and Development in Africa (MIDA) Project. 
Speaking on behalf of his colleagues at a meeting held at the Office of Diaspora Affairs (ODA) in Freetown, Dr. Charles Senessi said with enthusiasm that they are happy to come back to Sierra Leone to render their services to the country as a way of giving back .  IOM's Project Manager for Diaspora Engagement, Akao Kunikazu, noted that the health programme is an important component of the MIDA project. He said that the Diaspora Medical professionals will travel to Kailahun District on Wednesday 7th November 2018 to start the free medical care in hospitals and health centers; and also to share their knowledge and skills with the local health care workers.
The Director of ODA, Kallay Musa Conteh, thanked the medical professionals for participating in the MIDA program. He said he was impressed with their performance during their previous assignment in Koinadugu District. The diaspora, he said, is such an important constituency that needs to be tapped for the development of the country. The objective of the MIDA programme is to assist in strengthening the institutional capacities of African governments to manage and realize their development goals, through the transfer of relevant skills, financial and other resources of Africans in the diaspora for use in development programmes in their home countries.