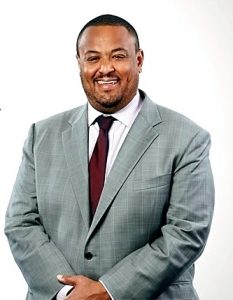 Leaders of Africans Campaign for TPS Renewal are ecstatic and heaving a sigh of relief over Homeland Security Secretary Mr. Jeh Johnson's announcement Tuesday of an additional six months Temporary Protected Status (TPS) extension from May 22, 2016 to November 21, 2016 for Ebola affected countries of Sierra Leone, Guinea and Liberia.
Current Sierra Leonean, Guinean and Liberian TPS beneficiaries who intend to extend their status must re-register in a 60 day period from March 22, 2016 through May 23, 2016, according to the United States Citizenship and Immigration Services.
"As a not-for-profit service provider, I see this as a huge win for the majority of our Liberian, Sierra Leonean and Guinea community members who solely rely on TPS as their lawful immigration status while their country is being plagued with the deadly Ebola disease," said Attorney Mrs. Franca Jalloh, Founder & Executive Director of Jalloh's Upright Services of North Carolina, Inc (JUS-NC) and an original member of Africans Campaign for TPS Renewal.
"The countries still lack the infrastructure needed to protect their citizens, which unfortunately was just recently confirmed by WHO when new cases of Ebola was discovered in neighboring Guinea," added Attorney Jalloh.
Though the campaign was seeking at least an 18 months extension, Attorney Jalloh said she is nonetheless "thrilled because this re-authorization which will benefit up to 8,000 West Africans was no small feat for us concerned citizens" whose collective dedication and passion advocated for an extension.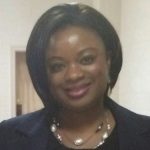 Reacting to the 6 months reprieve, Ethiopian born Attorney Amaha Kassa, Founder and Executive Director of African Communities Together (ACT) said the campaign's short –term priority is "We need to make sure that our communities get the help they need to renew their Employment Authorization Documents (working papers). This is not automatic. ACT can help with this is in the NYC metro area, and we may have partners who can help in other parts of the country."
In spite of the 6 months extension, the campaign for renewal faces a plethora of challenges including getting the Homeland Security issue a longer extension as well as getting endorsements from key government officials including congressional members on the federal level to mayors and city council members of municipalities to ordinary citizens to sign petitions for a lengthier extension.
"It is a well-settled fact that campaigns are only won by the strength of the number of those involved in the process.  The challenge appears to be bringing all of the efforts under one umbrella. Once that is accomplished, the voice of the campaign would be louder and the results that are sought, which is TPS reauthorization, would come closer to reality," said Maryland based Sierra Leonean Immigration Attorney Yolanda Thompson in a statement from her Silver Spring office. 
Attorney Thompson suggests "establishing a national strategy would be the most effective way to determine how to reach government officials and to raise awareness within the communities that would be impacted most significantly should TPS not be renewed," after the 6 month extension. 
She urges the campaign to utilize social media and all available medium including   Face Book, Twitter, WhatsApp and local media to maximize community outreach.   
"A well-thought out strategy must be developed in order for them to be used as effective campaign tools," attorney Thompson said to disseminate the campaign's primary goal, an 18 months extension.