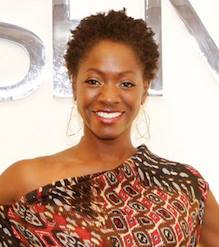 After two years in Europe, singer, songwriter and producer Azania Noah returned to New York City on Thursday.  Azania will deliver the 2016 Shetek Conference on Saturday at St. Francis College in Brooklyn.
Shetek Conference was initiated in 2013 in New York to further the progress of professional women in entertainment including music, television, film and technology.
Panelists at Shetek Conference are exclusively women which organizers say is an appropriate way to "empower and promote" women's roles in the entertainment industry.
The Music Business: Now & Later, Women and Technology, Inside the Film & TV Industry and Marketing & Branding with Social Media are scheduled topics of discussion at Saturday's Conference.
"The organizer of SheTek directly requested that I be the keynote speaker for this year's event.  I am very honored to be the keynote speaker," said Azania in a statement from her home in New York City Thursday.
"I've enjoyed being on panels and lecturing in the past, so I am truly excited and am looking forward to this new experience, as well as meeting the other wonderful women in entertainment who will be in the panel discussions," Azania said.
Azania lived in Switzerland for ten years from 1991 to 2011 when she moved back to New York.   But since the fall of 2014, she has spent a lot of time in Europe after being on "The Voice" France TV show in Paris. 
It is not clear whether Azania whose debut album "Rising" is enjoying success in Europe will perform in New York after the conference before she leaves for Switzerland in the coming weeks.