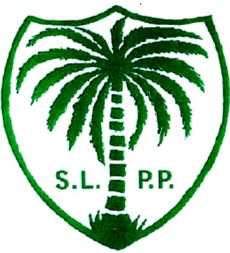 Sierra Leone People's Party
Southern Region Secretariat
28 Fenton Road, Bo
Counter Press Release Regarding KKY's SLPP Membership Status
(Bo, 21st September) Sequel to an SLPP emergency Southern Regional executive meeting held in Bo on Sunday 20th September 2015 and attended by the undersigned key executive members, the following resolutions were made for the attention of party members, supporters and the general public:
That the Bo District SLPP Chairman has never come out with a clear public statement with regards to the issue of Alhaji Dr. Kandeh Yumkella's registration status especially when and where the impasse is said to have taken place.
That we the undersigned regional SLPP Executive members disregard and disassociate ourselves from the self-styled "SLPP verification team".
That at no point in time have we been involved in or officially notified about discussions leading to the formation of the SLPP verification team as the Southern regional Chairman is claiming. We there outrightly disassociate ourselves from the outcome of the said verification committee
That the Regional Chairman acted unilaterally and this is not the first time of doing so since his election
That all regional executive members are elected at regional party conventions months before the Regional Chairman is elected at National Convention; he therefore cannot be as au-fait with Party's realities on the ground, as other Regional Executives, especially so when he permanently stays out of the Region. He should therefore be more consultative.
Not surprisingly, the Regional Chairman's baseless stance on Alhaji Dr. Kandeh Yumkella's SLPP registration status is resulting from his failure to consult either the other elected regional officials or his predecessor Mr. Joseph Maada Kpulun during whose chairmanship Dr. Yumkella registered.
That we the undersigned regional officials condemn in the strongest terms the threat on the life of our colleague, the Regional Secretary General, Mr. Melvin Rogers and the abuses rained on his mother by irate party members like Kanja Daramy, SLPP District PRO, Aziz Carew, Constituency 104 Chairman in Freetown and Foday Sillah, a party member.
We are therefore calling on the police and the justice system to be proactive in protecting life and dispensing justice as the matter is already under investigation whilst Mr. Rogers' legal team is closely monitoring the situation.
LONG LIVE SLPP
Signed………………………….
Abdul Wahab Rogers
Regional Young Generation Leader, South
Mohamed Blake
Regional Vice Chairman, South
Melvin Rogers
Regional Secretary General, South