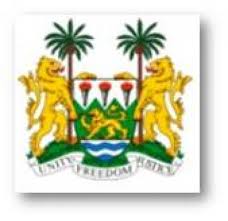 The Minister of Foreign Affairs and International Cooperation, J.B. Dauda is reportedly "very upset" after he received a directive from State House, over-turning an earlier decision he had taken to recall home, all foreign service personnel serving in different embassies and high commissions who have exceeded a period of four years.
With particular reference to the Sierra Leone High Commission in London, the Secretary to the President, Mr. E.B. Osho Coker, in a letter dated 5th January, 2012 said, "I write with reference to my minute dated 24th August 2011 conveying His Excellency the President's approval of the postings proposals submitted to him under cover of your minute of 22nd August 2011.
Consequent upon a review of the situation at the Sierra Leone High Commission in London, His Excellency the President has directed as follows:-
(1) On humanitarian grounds, Mr. Sahr P. Demba should remain posted to the mission as this will provide him the opportunity for medical monitoring which requires clinical attendance every two months and supply of medications. The Ministry should also regularize Mr. Demba's position following his recent promotion to the rank of Permanent Secretary.
(2) The posting of Mrs. Josephine Marah should be extended for a period of one year".
Mr. J.B. Dauda had boasted, in an interview in New York, in September last year, that, he was going to ensure that nobody interferes with the postings that had been approved by the President in August last year. This latest review of the posting shows that some influence peddling had taken place at State House.
One would like to know whether a health problem is a conceivable reason to prolong diplomat's assignment in a foreign country. If the government really intend to help the sick diplomat, why not send him on seek leave and provide him the required medical treatment? Should other diplomats, who have been recalled home, present genuine sick reports, would they be granted the same concession? Has the government ever posted abroad any civil servant because of health reasons? Why only Mr. Demba?