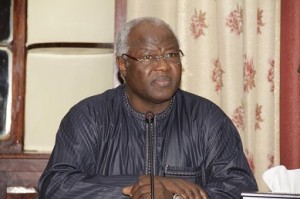 Fourah Bay College lecturers have started an indefinite stay-at-home strike over pay and conditions. They say the central Govt had reneged on an agreement reached with them five years ago for a pay rise that was to have been effected within three years.
The Vice President of the college academic staff association, Ambrose Rogers told Politico that they were also "concerned about our safety and the safety of our families because thieves have been invading our quarters and wreaking havoc on us with ease".
Rogers said they had issued the administration with back-to-back 21-day strike notices "but nobody negotiated with or even spoke to us about our grievances instead the college administration just sent us a letter with a litany their own constraints".
All of this comes just days before classes were to resume at Sierra Leone's premier academic institution following a three-week hiatus.The college administration had suspended lectures to allow time for students to pay their fees and register.
Students staged protests on campus after hundreds of them were asked out of class for non-payment of fees. That was followed by street protests in central Freetown which culminated In a meeting with President Ernest Koroma at State House where it was agreed that classes resume on 4 April.
The college administration has not yet reacted to the lecturers' action. A senior member of the administration told Politico, anonymously, that "the central government has not even paid us fee subsidies for students which delayed salary payments for February with March vouchers yet to be prepared".
All of this is happening amid efforts by the college to recoup time lost due to the closure of learning institutions throughout the country if only to stem the spread of the Ebola virus in 2014/2015.
It must be noted this is not the first time bad management and lack of proper funding by the central government is undermining lectures and learning process at institutions of higher learning at the detriment of continuing students. Eastern Polytechnic was recently on strike due to the similar reason.