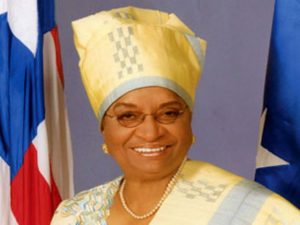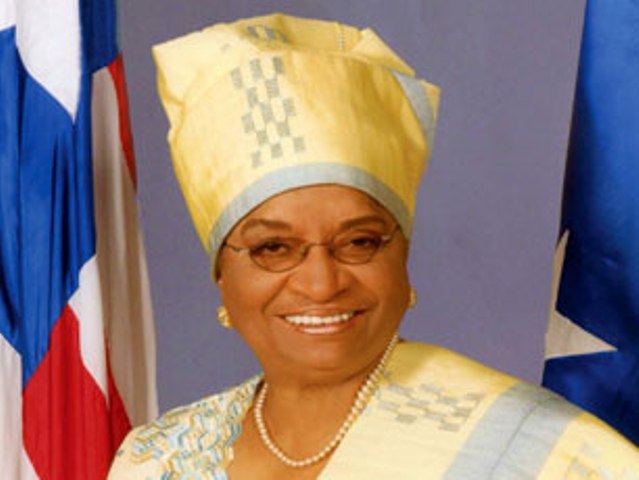 Former Liberian President Charles Taylor listened today with his eyes closed as he heard the Special Court for Sierra Leone in The Hague, Netherlands, sentence him to prison for 50 years. Mr. Taylor had been convicted by the Special Court last month for crimes against humanity, and for aiding and abetting Sierra Leone's Revolutionary United Front in that country's 1991-2001 civil war.
Human rights groups such as Amnesty International and Global Witness welcomed the sentence as justice for the victims of that war. But here in Liberia's capital of Monrovia, the sentencing attracted little attention. In contrast to last month's verdict, the sentencing was not broadcast live over BBC radio, and only a few men were discussing the issue at tea shops downtown, where men meet to discuss politics.
Chris Lender, a petty trader on Ashmun Street expresses feelings of sadness when he found out that Taylor had been sentenced for 50 years and would in all likelihood spend the rest of his natural life in a British prison.
"He hasn't been treated fairly," Mr. Lender says. "He won't be able to see his children and his family before he dies. I want to see him back in Liberia."
RELATED: Key Prosecutions of world leaders
It's hard to know whether Lender's view of Taylor is the norm here in Liberia, a country that went through two brutal civil wars in the early 1990s and the early 2000s. Taylor led a small rebel group that ended up taking control over much of the country, before being elected president in the 1997 elections that followed that first civil war. Few Liberians emerged from these wars untouched, either by their brutality or by the ongoing political loyalties that developed, a fact that makes any future prosecution for Liberian war crimes difficult.
Even current President Ellen Johnson Sirleaf, who won this year's Nobel Peace Prize for her work to advance the rights of Liberian women, has been unwilling to broach the possibility of establishing a war crimes court. Some of the members of her own government have been accused of war crimes. In 2009, Ms. Sirleaf herself was barred from running for office, by a Truth and Reconciliation Commission, because of her support for Taylor in the early years of the civil war.
Global Witness, a human rights group, said that the sentencing of Taylor provided the victims of Sierra Leone's civil war with a sense of justice. Today's sentence not only reflects the severity of Taylor's crimes but sends a clear message that individuals who aid and abet war crimes can no longer act with impunity," said Patrick Alley, founder and director of Global Witness, in a statement.
Some in Monrovia have met the sentencing of Taylor with disbelief.
Ben Slewion, a taxi driver, says the verdict was not fair and the sentencing was too harsh. Echoing Taylor's final statements to the court Slewion says: "Those who testified were paid.… He didn't commit the crime," he said. "It should be 20-30 years so he can come back to Liberia and we can have an ex-president with us."
Not all Liberians were saddened by the 50-year sentence, however. Peterson Sonya, the head of the Liberian Massacre Survivors Association (LIMASA) says Taylor got the sentence he deserved.
"He should accept it – he could have been given more than that," says Mr. Sonyah. "All that we have gone through is a result of Taylor."
But Sonyah says that he hopes the guilty verdict and the sentence will encourage Liberia to try to prosecute those responsible for human rights violations and war crimes that were perpetrated in Liberia itself. During the civil wars, more than 250,000 people were killed, countless others were maimed, and the nation's infrastructure was shattered.
"This is a message to all of those who were involved in our war that they won't go scot-free," Mr. Sonyah says.
After the verdict, international human rights groups such as Human Rights Watch and Amnesty International called on Liberia to follow the
lead of Sierra Leone and prosecute key figures responsible for war crimes and crimes against humanity.
In recent weeks, major daily newspapers in Liberia have been running editorials criticizing the "culture of impunity" in Liberia, reigniting the debate as to whether there should be a war crimes court in the country.