By Abdulai Mansaray, UK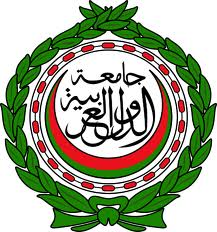 When the Arab League decided to send a team of inspectors on a monitoring mission to Syria, there was a sigh of relief that the uprising and subsequent loss of lives which started as early as April, was finally taking a semblance of cessation of all atrocities. The mission, with over 30 of its members of Sudanese origin has come under criticism recently, largely because it is headed by the Sudanese military commander Lt. Gen. Mohamed Ahmed Mustafa al-Dabi. Many organisations have objected to his selection as chair of the monitoring mission. Since its arrival on Tuesday, events on the ground have not changed; if anything all hopes of a peaceful resolution are fading fast with all the utopian euphoria.
The Doctors Local Committee in Damascus issued a statement that "the appointment of al-Dabi taints the Arab League's efforts and characterises it as nothing more than a political farce, causing little help but much harm to the situation in Syria. The Committee believes that "it would be more appropriate, in our view, in the circumstances of the current conflict, for the United Nations to be mandated to conduct the monitoring mission".
Al-Dabi is the Sudanese military commander, whose government's actions in the embattled Darfur region are chronicled well enough to raise eyebrows. Rebels have fought government forces and the janjaweed since 2003, resulting in the death of as many as 300,000 people in Western Sudan. Al- Dabi served as director of Sudan's military intelligence, a contradiction in terms, "during the early years" of al-Bashir's "salvation regime". He was head of Foreign Intelligence and later became Deputy Chief of general Staff in 1996. It was during this tenure that Darfur endured mass atrocities.
With such a background, you would think that Al-Dabi would be the last man to qualify for such a role; to head an inspection team to monitor whether the Assad regime is taking appropriate measures to end more than nine months of civil strife. President Omar al-Bashir has an International criminal Court warrant for his arrest. Although al-Dabi does not share such an accolade, it is not only ironical but also inconceivable that the Arab League, if any, would choose such an individual with such baggage to head its mission. By virtue of his position at a time of the worst atrocities in Darfur makes him culpable. The dog of the king is the king of the dogs. It is like asking turkeys to vote for Christmas.
As if to prove a point, Gen. Dabi told Reuters news agency on Thursday, after a visit to Homs that "some places looked a bit of a mess but there was nothing frightening"; comments that have since been described by the Russian foreign ministry as "reassuring". By all standards, this can be seen as insulting to the intelligence of all peace loving people and the victims. But again, Gen. Dabi is used to seeing worse on the atrocity Richter scale by his own standards.
The role and appointment of Al-Dabi has made the mission morally bankrupt of credibility. The Enough Project closely associated with Africa, in its fight against genocide and crimes against humanity would rather see Al-Dabi investigated by the ICC for similar crimes in Darfur. It is no wonder that the situation has not changed much in relation to the overall aim of the mission. If anything, it has emboldened the activists which saw 35 on them killed on Friday alone, bringing to total to a reported 135 since the monitors arrived. The mission is expected to finish its monitoring by the end of January and at this rate, you wonder how many lives would have been lost then.
Without prejudging, the expected outcome may provide some ammunition for the Un Security Council. But how many people have to die before something concrete is done. The monitors have also been accused of visiting only state security recommended sites, and have even done so under their guidance and watchful eyes. Pictures released by Syria's national news agency (SANA) show delegations walk in government buildings, leaving you wondering what were they trying to prove? Meanwhile the European Union is now considering an 11th round of sanctions against Assad's regime. The Union, like many other organisations have dismally failed to understand that these dictators are sanction proof. Sanctions only strengthen the state and weaken the people. From Cuba, Iraq, Libya, Syria, Zimbabwe, and down to Iran to name a few, no leader has ever bowed to the pressure of sanctions alone to effect political changes in their respective countries.
The Arab perestroika in the region have had similarly varied constructions. First it was Tunisia and then Egypt which saw unarmed and largely non violent protests lead to the removal of their respective leaders. In Libya, what started as a protest became a full blown civil war between the government and the militia, rebels or freedom fighters; depending on your persuasion. The stakes were high and it went up a notch, requiring the intervention of NATO to "protect civilians". Unlike the previous circumstances and as if by "natural" progression, Syria has proved to be a civil unrest that has become a blend of civilian protest and war; a cross between the Egyptian and Libyan models for change. Defectors from the army have taken up arms and have been fighting back on the side of the civilian population.
Some might say that president Assad has a right to quell down such forms of insurrection, where a military apparatus seeks to unseat its leader by unlawful means. On the other hand, Assad is faced with a civilian protest that is largely unarmed and defenceless. It is this mix that makes it difficult to run a moral code on the whole situation, and has left some thinking whether he is fighting against peaceful protesters or insurrectionists. Any attempt to give a moral legitimacy to the government's response will find little favour with most people. However, the mixture of armed insurrectionists or defectors and peaceful protesters makes the situation difficult to moralise, legitimise or baptise.
From a wider perspective, President Assad sees the ongoing impasse as an orchestra that has western conductors in the background. He believes that "America is interested in re-arranging the region as it sees fit". In the past Assad had stated that "when our interests matched, the Americans have been good to us, and when the interests differed, they wanted us to mould ourselves to them, which we refused"; which seems to suggest that the west don't have permanent friends but permanent interests, as Mubarak, Gaddaffi , Saddam and others found out to their costs.
As we say farewell to 2011 and usher in the New Year, we hope that those that have recently found their "freedoms" will see their struggles bear fruit and not return to the same old days. Hopefully, the new kids on the block would work fast and harder, and that patience will be a staple diet of the people; long enough to allow the sea change to ebb and flow. As for those still in aluta continua mode, a peaceful resolution could not go amiss. This year has seen the oxygen of free expression flourish, though in some cases with dire consequences. Face book, twitter and other social media have never been more pivotal in the political lives of many. If anything, this year marked the day when governments lost their grip on propaganda, managed information, the media and eventual power. In Europe, the collapse of the housing market and its inherent economic strands has seen unprecedented austerity measures. Whole countries have been threatened with bankruptcy as serious belt tightening becomes a financial fashion statement. The year has been seen as one of crises. John major, the former British PM believes that "the root of the present chaos can be traced back to bad politics taking precedence over sensible economics". In the Arab region, it appears to be a "crisis of comparison" while in Europe, it has been a "crisis of entitlement" built on false expectations, he maintains. This crisis of entitlement was nowhere better demonstrated than by the riots in England.
It is that time again, for resolutions. So let's drop last year into the silent limbo of the past and let it go because it was imperfect. So as we look forward to the New Year for a new start on old habits (resolutions), from New Year's on the outlook brightens; I resolve to stop complaining.
Don't forget to turn the lights out with the old year and let's start all over again.