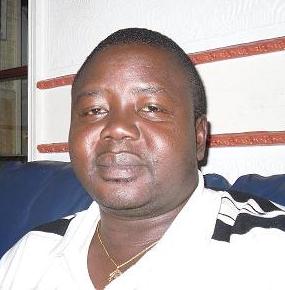 It is that time of the year again, when the back pages of newspapers and especially the sports sections go into overdrive. This is more so as the gossip columns churn up countless reams of paper on speculations, hearsay and the lot on football transfer stories. The end of season always leaves the sports editors and reporters of newspapers very little to get their teeth into. But unlike other years, fans have been treated to a bonanza of sporting fiestas. The usual lull that follows the end of the football league season was rapidly followed by the European Championships, during which records were broken and new ones set; courtesy of the play station-esque displays by the all conquering Spanish boys. There was not much to write home about the Wimbledon Tennis tournament; oh sorry: Andy Murray became the first British player to appear in a Wimbledon final after 78 years. As if that was not enough, the UN of sports, The Olympics is just about to kick off in Britain. You will be forgiven to think that sports fans will soon be complaining of sports constipation. Never mind. With the recession biting deeper and deeper, we need all the distraction we can get, so we can wallow into little bursts of excitements and disappointments in equal measure. Thankfully in the Olympics, it is not the winning that matters, but taking part. Tell that to Usain Bolt.
But the "gossip window" will never be the same if Arsenal football team is not thrown in the mix. It is fast becoming an annual event for Arsenal Football Club (AFC) to be involved in its customary transfer sagas that mark their season's curtain raiser. The long suffering fans have recently been enduring the tugs of war that have always involved their big name players seeking pastures anew; because "they want to win trophies". What makes these sagas interesting is the irony surrounding the players. This trend actually started with Patrick Viera, the then captain who took the club on a two-year "will stay-won't stay" merry dance. He ended up with Inter Milan after Arsenal became fed up with the antics.
Tierry Henry also threatened to leave the following year but was persuaded, some will say bribed with the captain's armband and he stayed; only to leave for Barcelona the following year. Fabregas also realised his maternal instincts and claimed with nostalgic persuasion, his desire to play for his boyhood and home team Barcelona; forgetting the fact that it was the same Barcelona that cast him away to Arsenal in the first place as a 14 year old that was not even good enough for their youth team. Fast forward to becoming a first team regular, he also threatened to leave; citing the clubs lack of ambition and ability to win trophies as his calling card. In typical fashion, he was given the captain's armband (as a sweetener?). He stayed for one more year before going back to his "roots". In the absence of Fabregas, Robin Van Persie became captain last year, playing his best in an Arsenal shirt since joining them. He scored 41 goals in 53 games for club and country, was named Professional Footballers' Association and Football Writers' Player of the Year for 2011-2012 season. As a thank you gift, he refused to sign an extension to his contract, with one year remaining. It is not surprising that a bidding war has ensued among the big hitters in world football. Van Persie has categorically stated that money is not the issue, but a desire to win trophies. I believe you and a reported £190.000 weekly package on offer from Juventus is not something to sniff at either.
The irony here is that all of Arsenal's recent captains have ended up abandoning ship for greener pastures. The long suffering Arsenal fans would be forgiven to think that the Arsenal Captain's Armband (AFC) is now a curse at Arsenal Football Club (AFC). They get the armband, kiss the badge and all, and shoot off to other clubs the following season. Funnily enough, they all cite the club's lack of ambition as the main reason for their departures. Arsenal will embark on a three-game tour without their talisman this week; a sure sign that he will leave the club this year. He revealed that after meeting Arsene Wenger and chief executive Ivan Gazidis, they "disagreed on the way the club should move forward". You may read what you can into it but in my book, it sounds like the player is accusing the club of a lack of ambition. It's fascinating to see how these players are transformed into football sages overnight, who know what's best for their clubs. Phew!!
With all these players seemingly accusing Arsenal of a lack of ambition, it is becoming difficult to accuse or blame them of betrayal; as some Arsenal fans would have you believe. Gael Clichy, Sami Nasri, Kolo Toure, Adebayo all left for Manchester City where they won the title last year (minus Adebayo). Winning the title last year and with Arsenal extending their trophy fallow period to 7 years and counting, it gave some of these players some justification for their "reasons to leave"; although you and I know the other reason. Fabregas went to Barcelona and won his first trophy 10 days, after barely signing on the dotted line.
The long drawn out saga with Nasri and Fabregas left the club too ill prepared for last season. It was no wonder that they started badly, so much so that winning a Champions League spot in the league felt like winning the Champions League title itself. It is early days yet, but Lukas Podolski and Olivier Giroud have hardly set the tills ringing for increased season ticket sales. But knowing Arsene Wenger for unearthing gems, I wouldn't bet against these two players becoming instant hits. Don't mention Chamakh and Arshavin. Equally, if I was a betting man, I will put my money on Jack Wilshire as the next club captain and I will back it each way for him to sign for Real Madrid the following year.
So what is wrong with the captain's armband at Arsenal? Is it fast becoming the poisoned chalice? If so, how do you solve a problem called "Arsenal Football Captain's Armband"? If the armband is a sure way to lose players, then Arsenal have just discovered an ingenious way to get rid of their unwanted players; rotate the armband among them on a weekly basis and organise a quick fire sale. With a defence that was their Achilles heel last season, it won't be a bad idea to rotate the armband among the defenders this time though. On a more serious note, the club should have a good look at who is responsible for organising the players' contracts. Allowing players to run down their contracts to the final year is neither pro-active, nor ambitious.
Van Persie is not the only big name to hug the transfer headline. There is a small matter of the most expensive English player being auctioned off for a quiet sale; his crime? The new manager does not believe in playing football in a way that could be a threat to air traffic. After receiving their final warning from air traffic controllers, the new manager wants the ball played on the deck; Barcelona-esque. No surprises then that Sam Alladyice of West Ham wants him; but first on loan. Rumour has it that Adebayo wants to remain at Spurs, but only if they can replicate his petro-dollar fuelled salary he gets at Manchester City. No chance of that; fists are tight down at the lane jack. Well the Olympic is here now. Sit back, enjoy and if you can, live out your childhood dreams and blame your teacher for not allowing you to become that sprinter you always believed you could have been.
Don't forget to turn off the flood lights before you leave the pitch.