By Abdulai Mansaray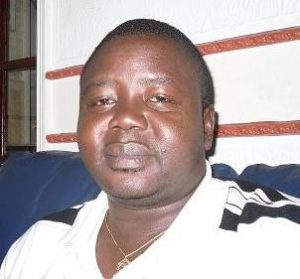 Abdulai Mansaray, Author
The world looked on, with eyes wide shut,as the demise of Gaddaffi unfolded piece by piece, leading to his eventual death. The political, moral and even economic justification and ramifications of his downfall are open to various persuasions. With his down fall, the epitaphs have started pouring. While the Western world had generally seen him as an agent of Soviet menace and disciple of Marxist-communism, others, especially in the sub-Saharan region revered him as "the poor man's friend"; thanks to his "philanthropic" overtures to these states. On the one hand, his name had been attached to every terrorist group that ever existed on the face of the earth. He was seen as the arch angel of world terrorism. He was known to have harboured 10 terrorists training camps in Libya. They included Al'Azizya, Al-Ma'had, Al-Shahid Maqarief, Tarahuna, Taybmi, Sebha and Al-Sa'iqa Camps, to name a few; with the latter specialising in training African terrorists. On the other end of the scale, he was hailed for resurrecting the now defunct Organisation of Africa (OAU) into the African Union. The AU came to pass as not only his baby project but also as his power base for his political masquerades. Gaddaffi lived and thrived on the extremities of life.
As Libya became one of the largest contributors to the AU, fellow African leaders bestowed upon him endearing nicknames like "brother leader" and "King of Kings of Africa". Among others, his "philanthropy" included a gleaming mosque in Niamey, Bamako, poured money into Chad and Burkina Faso etc. According to the World Bank, the infrastructure funding gap in Africa is approximately $31 billion per year. He invested heavily in some of the poorest and most fragile regions in Africa. According to reports, there is hardly any country in the sub-Saharan continent that was not touched by his "generosity". His death means that the international community may have to step in to fill these gaps; as the ripple effects are already reverberating. In 2009, he renewed calls for a "United States of Africa"; one that will use a single passport, a single currency and a single military. Nothing wrong with that, but this was a concept that had been rebuffed by his Arab brethren. Like Mugabe, Gaddaffi was seen as the select few that dare stand up to the West. His investments in the continent are commendable, but the other side of him makes for grim reading.
Gaddaffi had a penchant for supporting brutal dictators such as Charles Taylor and Foday Sankoh of Liberia and Sierra Leone respectively. With Taylor in power from 1997-2003, he is known to have fuelled the bloody civil war in Liberia and Sierra Leone that led to the murder, rape and mutilation of thousands of innocent civilians. Balancing his support for brutal dictators with that of his "generosity", you would be forgiven to think that the latter was an act of penance or contrition. He funded rebels and liberation movements in equal measure; no wonder he was loved and loathed with the oscillating fervour. It is no surprise that following his death, as in life, he has once again succeeded in creating a worldwide divide across epitaphial lines.
Now that Gaddaffi is dead, or was summarily killed as popular wisdom would have you believe, the UN, supposedly the custodian of morality is shouting from roof tops demanding an investigation into the circumstances of his death. Human right violations are the mantra of currency. The UN mandate that saw NATO conduct bombing raids was sold as "to protect the innocent civilians". Where was the UN when NATO was bombing Gaddaffi's premises and possible hide outs in Tripoli? Or were those bombing raids meant to protect the civilians or to kill Gaddaffi? NATO believed in the possibility of a short decisive war; one of the most dangerous human illusions. The goal was justice, not executions. Everyone wanted to make sure that the process was fair and that the right person was punished, which was essential to the goal. The UN was not created to take mankind into paradise, but rather to save humanity from hell. It was founded on the principle to say no to war and yes to peace. It should be the world's greatest mechanism for making peace. By admitting that disputes can be settled by using force, the foundation of the organisation and the best hope of world order have been destroyed.
The circumstances around Gaddaffi's death have raised a lot of questions. Many have called it a revenge killing. With the National Transitional Counsel, a collection of exiled technocrats, bungling from one PR disaster to another, first aid lessons in information management will not go amiss. The Counsel told the world that Gaddaffi was killed in a cross fire, forgetting that the band of triumphalist militia will not miss the opportunity to photograph their prize catch. The pictures tell a different story and the Counsel is now left with the unenviable task of correcting their version of events; which is different from what the world saw. It is the same dilemma that has seen them struggle with the decision, or lack of it, on what to do with his body.
It is not surprising that these militias, with no formal military training, lack the moral compass and ethics of war. Their quest for "swift justice" was evident for all to see. Their blood must have been liquid flame at the sight of Gaddaffi. It is essential justice be done, and it is equally vital that justice is not confused with revenge, for the two are wholly different. Revenge is always the weak pleasure of a little and narrow mind. True peace is not the absence of tension; it is the presence of justice. Gaddaffi's death was an act of passion and revenge can sometimes convert a little right into a great wrong. No wonder the clamour for an investigation into his killing. By killing Gaddaffi in that manner, the avengers may have quenched their own thirst, but have deprived all those people, from Lockerbie, Liberia, Sierra Leone, and right down to Omagh, the right to see justice done.
The financial reverberations of his death have not gone unnoticed, especially in these economically inclement times. According to Global Witness, Libya Investment Authority (LIA) was /is worth $65 billion. Reports indicate that $150 billion worth of stocks and bonds have been frozen since September 2010. The interesting, if not ironical slant is that, these assets were lodged in western banks and financial institutions. In Italy (Unicredit) $2billion plus $50 million is lodged in bonds. Part of the German company BASF is owned by LIA, with $53 million pumped into Siemens. The LIA has a total of £37 billion in assets in the US, with 700 million to be given to the NTC of Libya. Financial authorities and corporate conglomerates like Goldman Sachs, HSBC, British-Arab Commercial Bank, Sahara, Nokia, General Electric, Caterpillar, Halliburton, Exxon Mobil, J.P Morgan and Citigroup have all dipped into the financial pie of the Libyan Investment Authority. To think that all this took place under the leadership of late Gaddaffi smirks of hypocrisy of the highest order.
One is left to wonder, who or what was the Libyan Investment Authority? Gaddaffi and his family? So while the going was good, he was allowed to eat with kings; as long as he washed his hands. While he was financially haemorrhaging his country's wealth, he was greeted with open arms and embraced in tents and palaces the world over. The same people who shouted Hosanna have also been quick to say "crucify him" (excuse the pun). The saga with Gaddaffi, like many in his position has taught us that a man's conscience is like a waning line on the highway; which tells him what he shouldn't do but does not keep him from doing it.
There have been serious misgivings about what the new Libya will be and look like without Gaddaffi. The doom merchants have predicted inter tribal wars, while the optimists have gone for the birth of democracy in its purest form. The pessimist's belief is borne of the notion that most of Gaddaffi's "loyal" fighters did so, more for their dislike of the NTC than for their love of Gaddaffi. Expecting instant democracy, like coffee, in a country that has suffered from four decades of autocracy will be no mean feat. And with the NTC reportedly proclaiming that Libya's democracy will be rooted in Sharia law, political oxymoron is my guest. You could just envisage the shaking of heads in some corridors of western countries.
If Libya is to remain politically adhesive, a lot will depend on the guile, nuance and political dexterity of the NTC; because the real and lasting victories are those of peace, and not war. The use of violence as an instrument of persuasion can be inviting, and to the discontented, the only effective protest. But reason can wrestle and overthrow terror. With Mubarak and Gaddaffi gone, you wonder what President Assad and his Yemeni neighbour would be thinking. Suffice it to say that history is a vast warning system. Their people may not have the military clout "enjoyed" by the Libyans, but many strokes can overthrow even the tallest oaks.
May the last man please turn the lights off, when you leave the room?