By Othman Sheriff, Editor, CEN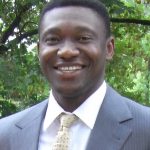 According to my private doctor who has his surgery at Bismarckstrasse in Berlin, its prohibited in medical law to administer two unmatchable drugs into the same body because, according to him, all medical products are meant to cure specific sicknesses but they could be harmful as well when administered wrongly. Allergic reaction is one of the side effects a medicine can provoke when disposed of to the wrong body. This can also happen as a result of administering two unmatchable drugs into the same body at the same time, and the effect is what chemists refer to as the 'effect of non-combinable products'.
Though I'm a greenhorn in medical field and my knowledge about medicines is only limited to what I'm told by my private doctor, but I can now use the above medical explanations to analyse the juxtaposition between religion and politics in Sierra Leone and how far our politicians have gone in combining the two non-combinable entities the harmful effect of which might not only cause an itchy allergy but a lethal poison that I'm praying to God to save our generation from. Amen!!!
Born and raised in a very conservative Islamic family, I can still recall how my late father refused to buy me a new footwear which was my most desired gifts in the year 1990 after I failed to be among the first five pupils in my class (as usual) who scored the highest marks in Arabic and Islamic religious knowledge. The old man had wanted me to succeed him as a chiefdom chief Imam. Though I'm now living in the western world where Al-Qaida's horror campaign is making it difficult for me and many other Muslims to boast of our religion, I still remain tenacious to my Islamic etiquette and moral belief. This piece shouldn't be therefore viewed as an attack against any religion because I'm a recognised member of the religious society.
While studying in Cairo – Egypt, many fellow students referred to me during privilege conversations and arguments as non-believer (Kaffir) as I constantly accused former President Ahmed Tejan Kabba as fanner of religious flames in the country. Almost every Sierra Leonean Muslim had loved Tejan Kabba just because he was called "Alhaji", a name I don't even think he should be called in the first place. I never hated Tejan Kabba and his administration but what I hated was the treacherous method he used to woo the voters in the name of Islam especially in the 2002 electioneering process. Regardless the fact that the war was declared over under his supervision, Tejan Kabba constantly used Islamic religion to hammer home his campaign messages. For example, the first time I met him in person was during a campaign organised by dozens of Islamic clerics at the Basharia Mosque, Bombay Street, Freetown. During this campaign, I saw dozens of Islamic clerics vociferously quoting verses from the holy Quran in support of Tejan Kabbah and he was sitting there smiling cunningly.
As a young citizen, another occasion that left me with a great concern about Tejan Kabba's
insensitivity about religion and politics in the country, was during the visit to Sierra Leone of the Muslim World League's Secretary General, Dr. Abdullah bin Abdul Mohsin Al-Turki, in August 1999. I worked by then as Administrative Secretary of the International Islamic Relief Organisation (IIRO) – an offshoot of the Muslim World League which has its Headquarters in the Kingdom of Saudi Arabia. A delegation comprised of staff of IIRO (including myself) and members of the Sierra Leone Muslim Missionaries Union accompanied the Secretary General to visit Tejan Kabba at his Hill Station presidential lodge. During this visit, I expected Tejan Kabba as the president of the nation to urge the Arabians through their representative, who was sitting in front of him, to do more than what they were actually doing for the Sierra Leonean community since it's statistically believed that majority of them are Muslims. Unfortunately, all Pa Kabba requested was funds to enable him expand the Mandingo Mosque which he referred to as his own mosque. Of course his request was immediately honoured by the Secretary General with the sum of $ 8,000. But the questions I kept asking myself for months after that visit were: was the Mandingo mosque the only overpopulated mosque in the city? Was the expansion of an existing mosque a priority in a war devastated field like Sierra Leone at that time? In fact, as a president, was it a good idea to request funds for a religious purpose that only benefited one religious denomination and a single tribe among the several tribes in the country?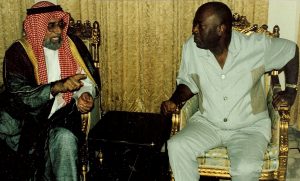 The above brings me to the rampant and ungovernable way mosques and churches are being created across Freetown. Even the religious custodian states like Israel, Saudi Arabia and the Vatican have strict rules and norms as to where and how a religious gathering ground can be created. Unlike in Sierra Leone, particularly in Freetown, the lacklustre attitude of our authorities towards the manner in which religion has been transformed into a get-rich-quick scheme for few religiously literate individuals in the country require more comments than this column. It has now become an open secret that one of the though unholy but easiest way a poor citizen could live at the expense of his/her compatriots is to establish a quack church or mosque, no matter how tiny, unhygienic or uncomfortable the location might be. Self-styled imams and pastors are conducting happy-clapping prayers all over the city; mosques and churches are being erected or established in very short distances within the city and no authority dared to question why. The Freetown City Council and ministries of Land and Social Welfare are doing less or nothing about the situation. Don't they know that this is off the ambit of the democratic principle of religious freedom or freedom of association? Of course yes, they know it, but they are intentionally closing their eyes and ears about the situation in order to keep their political images shinning.
During my last visit in Freetown, I made an unofficial inquiry at Freetown City Council, Land and Social Welfare Ministries in order to prove whether they have records of mosques and churches in the city. Unfortunately, as I expected, my findings proved that there were no updated records as to how many mosques and churches are there in the city. Religion should be freely practiced devoid of political interference, but political figureheads of the jurisdiction in which the religion is being practiced should always serve as the watchdogs and not the direct beneficiaries.
The worse of all is happening with Hajj tickets. We witnessed how the former SLPP regime led by President Kabba solidified the Hajj-ticket scheme for party loyalists including former Kamajor fighters and their relatives. The Presidential Affairs office and Social Welfare ministry became the distribution grounds of those tickets and carcass meats from Saudi Arabia.
Hajj tickets are donated by the Arab governments to poor communities in Africa to enable the aged Muslims who cannot afford to visit the holy Kaaba and perform circumambulations as the last pillar of the Islamic faith.
In countries like Senegal, Chad and Niger, Hajj tickets are distributed at community level and raffles are drawn among the aged members of the Islamic congregations in order to determine who should be given the opportunity to perform Hajj in a particular year.
We thought President Koroma's APC administration was going to effect a positive change in this regard to enable the actual intended beneficiaries gain access to those tickets. Serving (only) as watchdog of the scheme while its being handled by the existing religious bodies in the country was our greatest expectation. Sadly enough, the APC regime is deliberately following the same dreadful pace of Tejan Kabba regardless the negative consequence on the country's fragile peace and democracy. Is this the only reason why Sierra Leone is maintaining an Embassy in Saudi Arabia? Are there no other ways of compensating party supporters rather than Hajj tickets and carcass meats? Names and faces of Sierra Leonean pilgrims over the years tell a volume.
In view of the above, my dearest beautiful Dr. Kadie Sesay, Critique Echo forecasted you since June last year as the best presidential candidate in the opposition SLPP not because our editorial team is a bunch of womanizers or SLPP supporters, but this is because we want our children to inherit a developed Sierra Leone and your curriculum vitae makes you look like you can work towards that. Whether on a blue, red or green ticket, as a Muslim or Christian, it doesn't matter.
However, your spontaneous appearance at the Moa Wharf in bid to reach the grassroot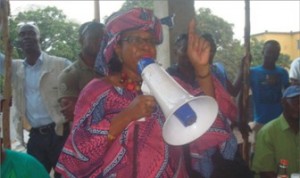 voters was positive but the location (the mosque) where you launched your campaign was negative. You and your boss Manda Bio also appeared again spontaneously at the Port Loko central mosque on 11th November last year. If you want to maintain the credit and honour lavished upon you by the Critique you shouldn't follow the footstep of your predecessor Tejan Kabba. You could see the short sighted voters, instead of requesting a possible relocation from the mosquitoes overwhelmed slum they are dwelling into a low-cost housing if elected, they asked you to help construct their mosque which could further consolidate their stay in the slum and benefit only the Muslim members of the community. Are you going to do it?
As a young Muslim, I view politics as a social science that's based mainly on theories that determine man's way of living today and tomorrow, while religion determines the relationship between man and God. The two important entities should be therefore treated as separate as they are. Combining them in a tiny secular society like Sierra Leone in order to score political marks could not only promote abhorrence and grudges among the poor voters, but it might lead to what is currently happening in Somalia and Nigeria.
May the Lord forbid…