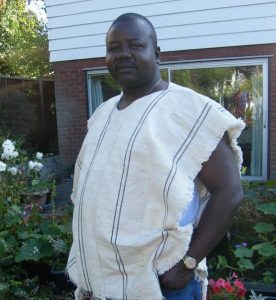 It's that time of the year; the season of good will, and on earth peace to all men. We are literally half way into the Premier League season and things seem to be taking shape with the usual suspects. As liquids find their level, indications are that some teams in the Premiership appear to punch above their weight. Teams like Southampton and West Ham seem to enjoy the company of the big boys these days. Finding their teams in such strange positions in the league table, which in days gone by would have been preparing for the eternal fight against relegation, has been met with some unimaginable euphoria from fans. This has not been lost on some of their footballers either, as fresh from scoring two goals for West Ham over the week end, Andy Carroll reportedly does not see any reason why West Ham should not qualify for Europe. Many would accept this as delusional but even the most of ardent Hammers would struggle to bruise their imagination along such a path. But again, there is nothing wrong with having a dream; but returning from a long injury layoff with two goals in one match is not enough to make such conclusions. One swallow does not make a season.
Tell that to Liverpool fans who thought that after guiding the team to within a hairs breathe of the Premier League title last season, Brendan Rogers was the best thing that happened after slice bread. From breathing down the necks of Manchester City for the title last year, to becoming a mediocre team this year takes some beating. Some pundits have used the absence of Luis Suarez and long term injury to Daniel Sturridge as the reason for the demise of a once great club. The bottom line is that Brendan Rogers did his summer shopping too early before the World Cup. The idea was good; to beat off the crazily astronomical fees that follow players after having a good tournament. The sad thing was that he bought mediocre talent; and he bought that in abundance too.
Having qualified for the Champions League after a 5 year absence, all Liverpool needed was a tweak here or there. The maximum number of players he would have needed was four. But to buy wholesale was not only disrupting, but also a statement of a lack of confidence in what you've got; those who got you to where you are in the first place. How many of those newly acquired players would get first team nods in Chelsea, Real Madrid, Barcelona or Manchester City? The capture of Mario Balotelli looked like the bargain buy of the century. Unfortunately, the Liverpool PR machine allowed the press to make so much about the disciplinary record of the mercurial striker that he was made to look like a disaster waiting to happen. Liverpool allowed the situation to go so bad that some newspaper reports had it that a "behaviour clause" was inserted in his contract.
The club's PR machine, just like it did with the handling of Suarez's issue when Kenny Daglish was in charge, allowed the story to run for so long that Balotelli lost all his self-confidence and arrogance. He was never defended or protected from the vicious press which like Jesus, saw it like the second coming. The confidence and arrogance that made him take on defenders, the arrogance that made him ask "why always me?" has been replaced with the subservience of a choir boy. With the exception of Edson Arantes do Nascimento, most or all great players had a side to them that complemented their brilliance. George Best, Cantona, Maradona, Hristo Stoichkov, Suarez etc. showed the other side once in a while. Today, Balotelli spends most of his time on the pitch, taking communion and asking the opponents for forgiveness; for tugging their shirts or rubbing his sweat on them. He is running so low on self-confidence that he may require some attitude transplant to get back to his "why always me?". We see the same with Raheem Sterling. He is a young prospect, but we are witnessing him being crushed by the burden of carrying the expectations of the whole clan from Merseyside.
After being dumped from the Champions League, Brendan Rogers says that "the entire club is to blame for the Red's Champions League exit" (The Times). Does that include the owners who gave him over £100 Million to strengthen the team? Or does that include the tea lady who forgot to add sugar to his pre match tea? This sounds like a script from "An idiot's Guide on how to get yourself sacked". But again, stranger things have happened in the Premier League this season: NO PREMIER LEAGUE MANAGER HAS BEEN SACKED BEFORE CHRISTMAS (yet) this year; phew. The average sacking rate was three managers before Christmas. Is this is a UN declared International Year for Common Sense or Patience? It is interesting to note that the managers who endured the loudest clamour for their heads to roll at the start of the season, are enjoying the best league positions at the minute. Well, it is the season of good will and all those who were baying "crucify him" are now chanting "hallelujah". Where is Pontius Pilate when you need one?
Alan Pardew and Sam Allardyce are sitting pretty in the league now, but they were the cesspits for the fans' vitriolic fangs. It was so bad on Tyneside that Pardew was reportedly scared for his family. Thankfully, sanity to the game was restored by a huge dose of patience from the Three Wise Men of David Sullivan, David Gold and Mike Ashley (owners of these clubs.). This was more so for Mike Ashley, for whom the jury is still out on Tyne side. Who said that patience is not a virtue? In the red half of Manchester, Luis Van Gaal seems to be finding his way up the league table, but he has his CV to thank for staying in the job in the first place. How many Premiership Managers would have survived such a disastrous start against relatively, newly promoted mediocre teams? Unlike David Moyes, he had £150 million to burn and had mainly the newly promoted sides to contend with. Well…I always knew that he will come good. In the season of good will, Alan Pardew and Sam Allardyce have shown that "patience is not only the ability to wait- it's how we behave while waiting." These guys did it with dignity; and thanks for restoring some sanity to football. But that does not mean that the sack race is over. It is set to begin in earnest after Christmas; when the banks start calling in their debts as clubs stare at the barrel of relegation. It will be fun; so enjoy it.
Manchester United for the title? There is a Pigs flying contest in Manchester and turkeys will be voting for Christmas; so I heard.
You think it's all over; will soon be.